MaxiCheck EPB related key programmer & MaxiCheck EPB related OBD2 Tools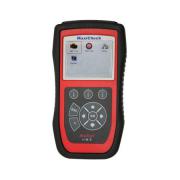 Latest price:
US$199.99
Buy it Now:
US$173.00
13%
You save

US$26.99
Out Of Stock
Item No. COBD21650
2.By disengaging the brake system, it increases safety with a push of button.
3.NO need to use expensive OEM diagnostic systems to do the job makes the tool a time saver and a money maker!
4.Complete OBDII/EOBD coverage
5.One year free online software updates
6.Applications:Citroen, Peugeot, BMW, Renault, Ford, VW/Audi, Opel, Toyota, Land Rover, Jaguar, GM, Daewoo, Benz, Sprinter, Smart, Chrysler, Volvo
1 Results, Page 1 of 1
Wholesale Categories
Shop by Price
Popular Tags