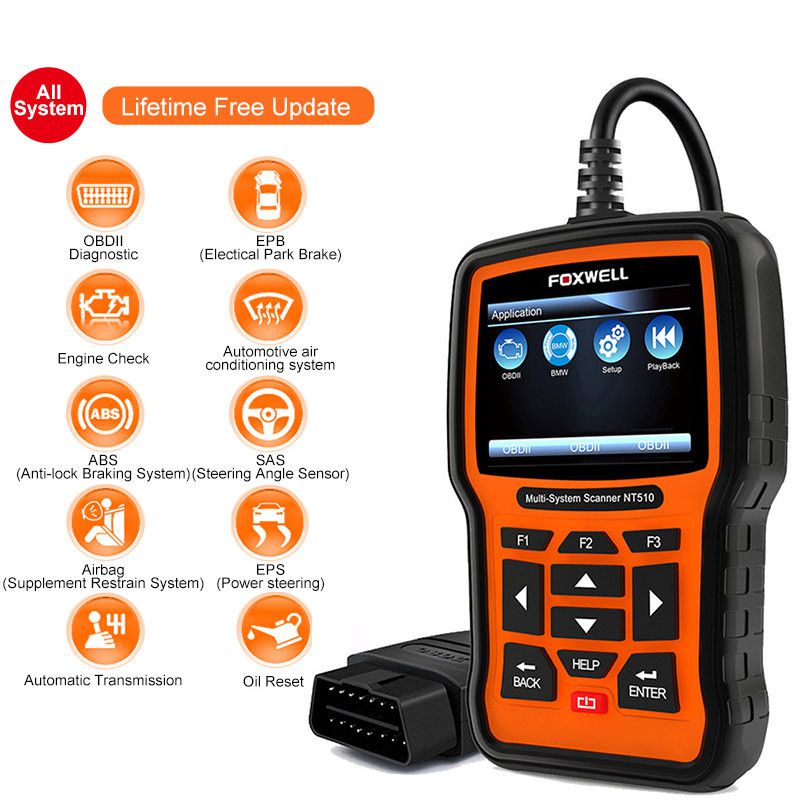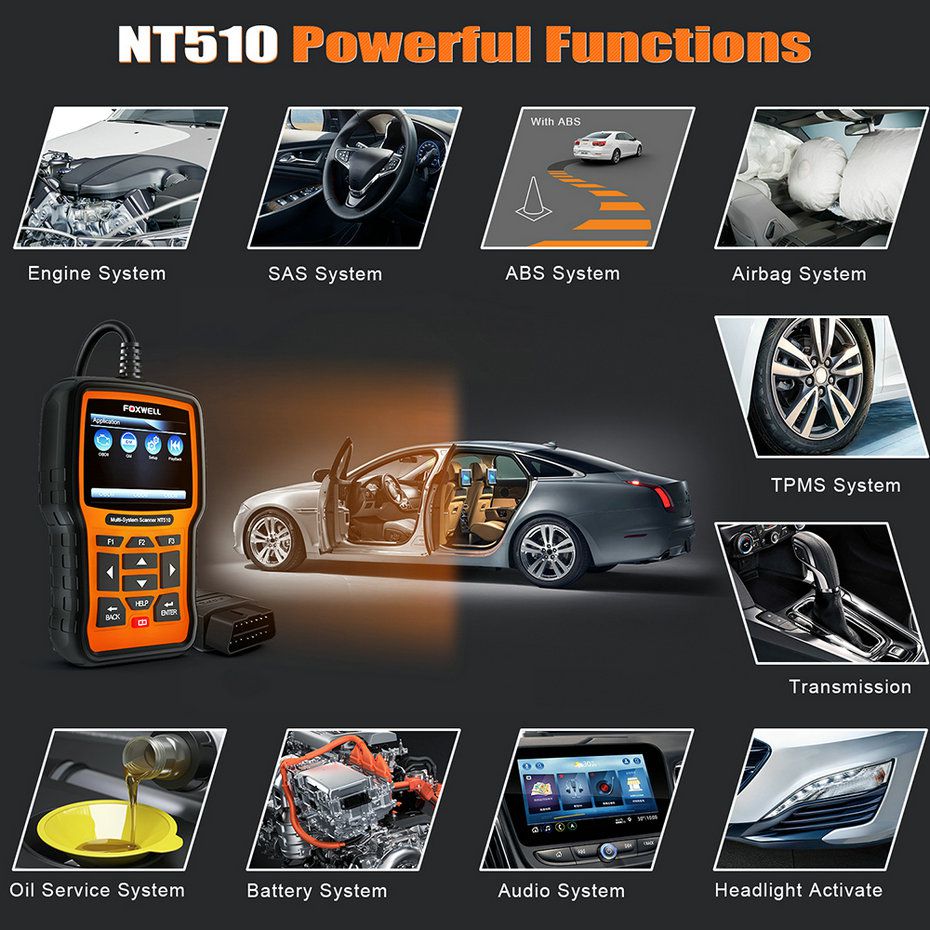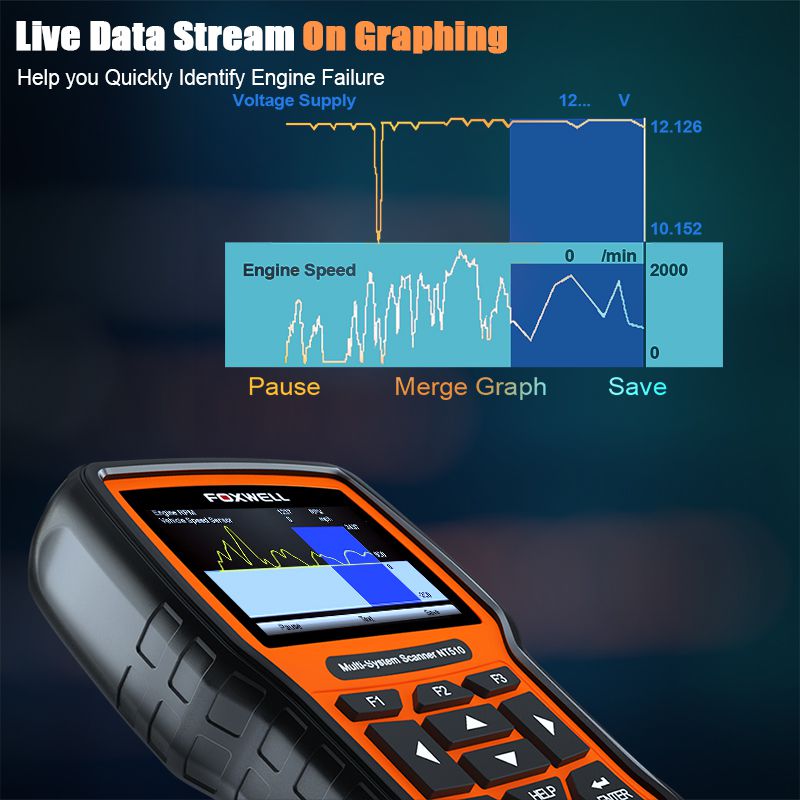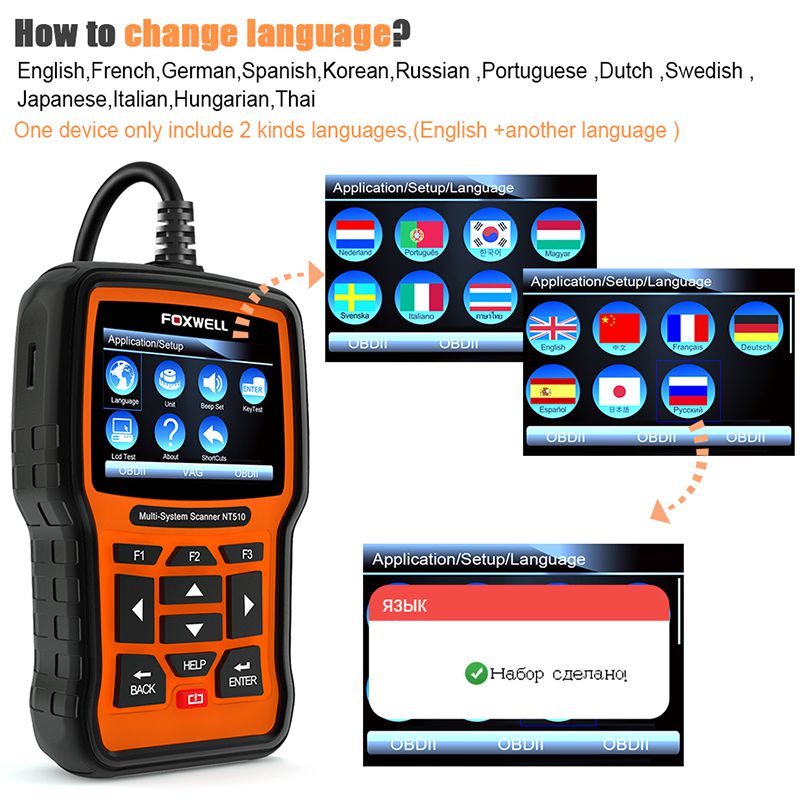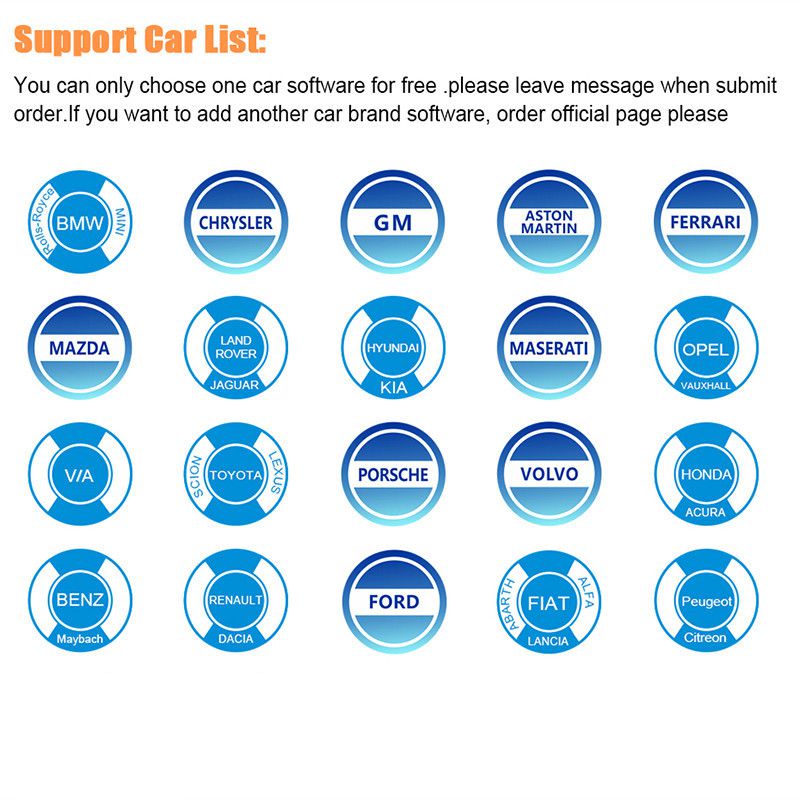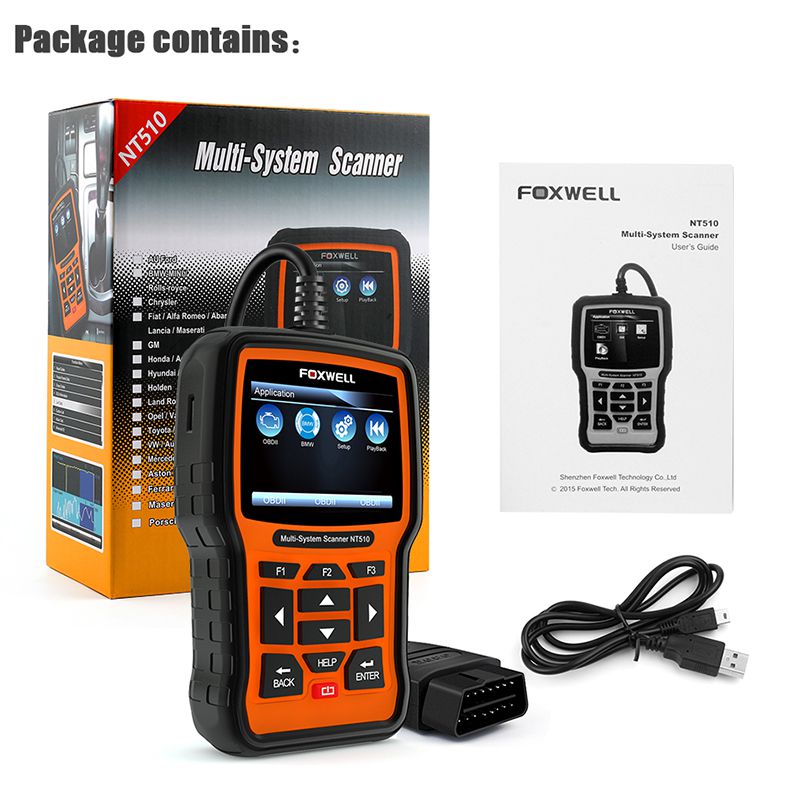 FOXWELL NT510 Full System OBD2 Scanner ABS SAS AT SRS Airbag Crash Date Reset DPF Battery Registration OBD 2 Car Diagnostic Tool
Foxwell NT510 Multi-System Scanner with One Car Brand Software+OBD 1. Have 18 months software free upgrade,one year quality guarantee.2. Can actuate componetents, run system tests, program control modules
Price:

US$226.00

/

piece
Discount Price:
Version:
Shipping:

Express Shipping Service


Estimated delivery time:

3-15

working days.

See details ?

Returns:

Return for refund within 30 days, buyer pays return shipping.

Read details ?

Support: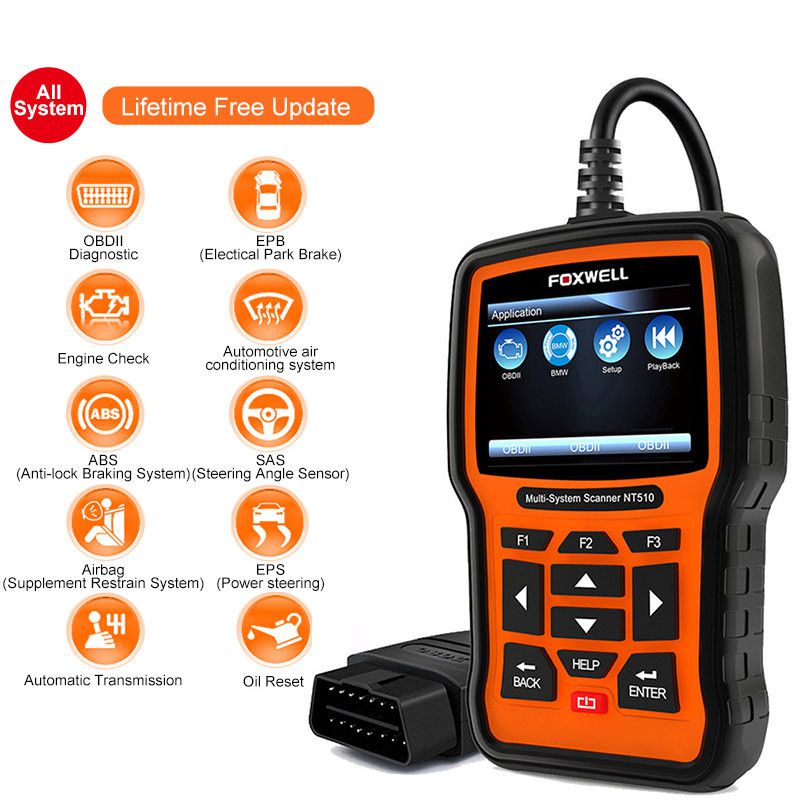 Product Details

Product's Reviews (0)
Foxwell NT510 Multi-System Scanner
NT510 Pro is the most cost-effective professional scan tool for enthusiasts, small garages, independent repairs, specialized garages and technicians by delivering OE-level diagnosis on all the electronic systems. It does not only include basic functions such as codes and live data, but also is capable of advanced functions such as actuation, adaptation and programming. In addition, it lets you to access the most commonly required service features such as oil service light reset, throttle body adjustment, DPF regeneration and much more
Foxwell NT510 Main Function:
2. Read record graph live sensor data, freeze frame data.
5. Some vehicle SAS Steering Wheel Angle Sensor calibration Device Reset Tool
6. Hot keys for quick access of data.
7. Some vehicle Bi-directional control tests , EPB Electronic Parking Brake service , Oil service reset , DPF reset .
8. TPS / TBA ( Throttle body Alignment )
9. Battery Configuration, adapt battery after replacing.
Foxwell NT510 Features and Benefits:
Advanced Features : Control service interval reset, brake deactivation, ABS module activation, battery registration, oil light service reset, traction and throttle body adjustment, DPF regeneration, troubleshoot the A/C, CBS condition-based service reset are just a few of special functions this professional code reader provides.
Smart Design: Ergonomic design and ruggedly built are for both shop and road tests. Whether you own your personal mechanic shop or you are a private owner. Its pocket-size dimensions are perfect for allowing diagnostic tests inside or outside of the car, and the clear menu is easy to operate.
Lifetime Free update: Online free upgrade to obtain the latest bug fixes, new vehicles, newly added parameters and functionality at your fingertips, and two-year warranty is offered. if you have any problem, you can contact me, i will help you solve.
NOTE: NT510 pro come with one free software, if you need other software, please contact me. or buy one foxwell official website
Foxwell NT510 Car Software List :
1 Series: for E81/E82/E87/E88, F20
2 Series: for F22 F23 F45 F46
3 Series: for E30/E36, E46, E90/E91/E92/E93, F30/F31/F35, F34 F80
4 Series: for F32/F33 F36 F82 F83
5 Series: for E28, E34, E39, E60/E61, F10/F11, F07, F18
6 Series: for E24, E63/E64, F12/F13, F06
7 Series: for E23, E32, E38, E65/E66/E68, F01/F02/F04
8 Series: for E31
I Series: for I01/I12
X Series:for X1_E84, X3_E83, X3_F25, X4_F26, X5_E53, X5_E70, X6_E71, X6_E72, X5_F15,X5_F85, X6_F16,X6_F86, X1_F48,
Z Series: for Z1_E30, Z3_E36, Z4_E85/E86, Z8_E52, Z4_E89
for MINI:for MINI_R50/R52/R53,MINI_R55/R56/R57,MINI_R58/R59,MINI_R60,MINI_F56
for Rolls-Royce: for RR1, RR2, RR3, RR4, RR5
1. for Ford , ( include Ford vehicles )
4. for Fiat , ( include Fiat , Alfa , Abrth, Lancia vehicles )
9. for Opel , ( include Opel, Vauxhall vehicles )
10. for Toyota , ( include Toyota , Lexus, Sicon vehicles )
12. for Astonmartin , ( include Astonmartin vehicles )
13. for Ferrari , ( include Ferrari vehicles )
14. for Maserati , ( include Maserati vehicles )
16. for Volvo , ( include Volvo vehicles )
17. for Porsche , ( include Porsche vehicles )
19. for Renault(including Renault,Dacia vehicle)
Foxwell NT510 Support Language:
1.The device only can include 2 language , one is English , the other one you can choose from the following;
2. If the option not include the language you want , please choose the English , and write remark or leave message to tell us the language you want. thanks
Korea, Spanish, Portuguese, French, Thai, Hungarian, Swedish, English, Dutch, Japanese, Italian, Russian, German
Foxwell NT510 Support Lifetime Upgrade for Free:
1.Go to the Foxwell website, choose your productm, under the page, click the Download, then download Foxscanner Installer.zip software
2.Install Foxwell Clients software, plug machine to laptop via USB cable or memery card reader
3.Register foxwell account and complete the releated information.
4.Update.click "my updates", chooose the correct SN number of your product, and then update the software
4. click update
Foxwell NT510 Specifications: