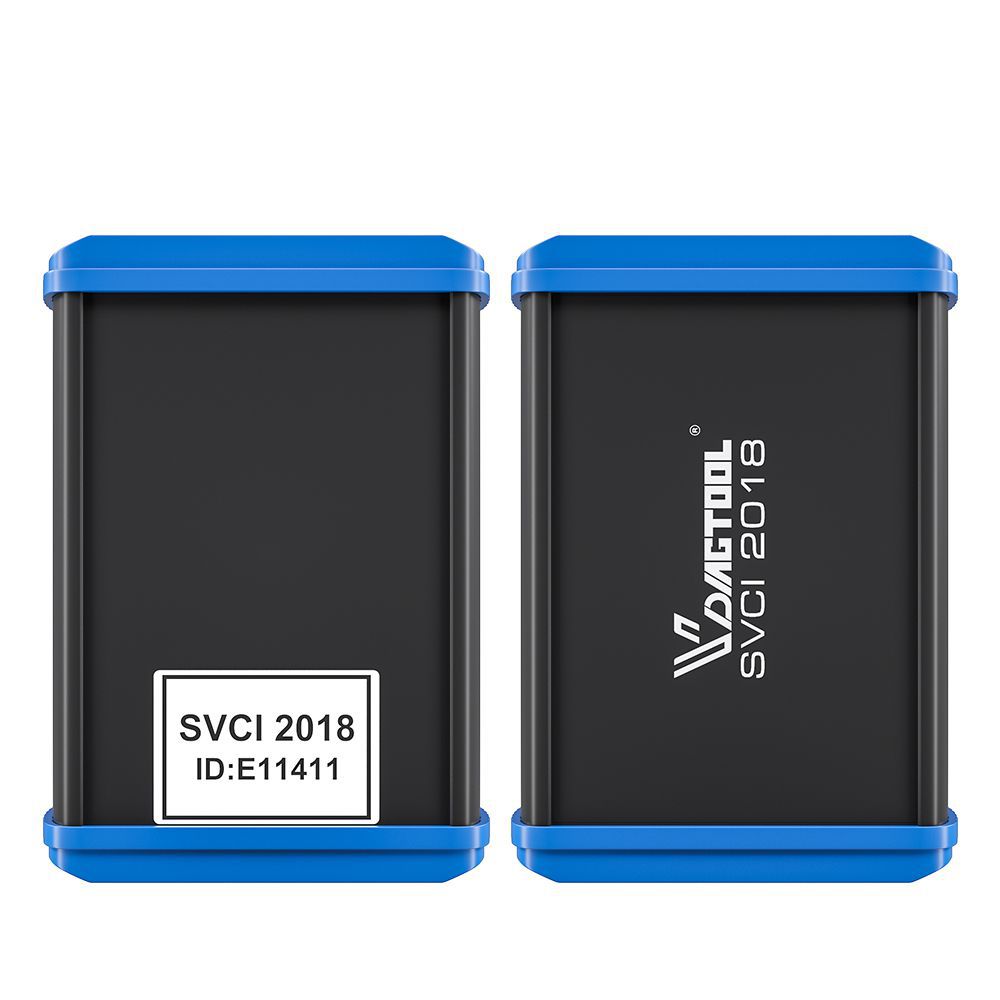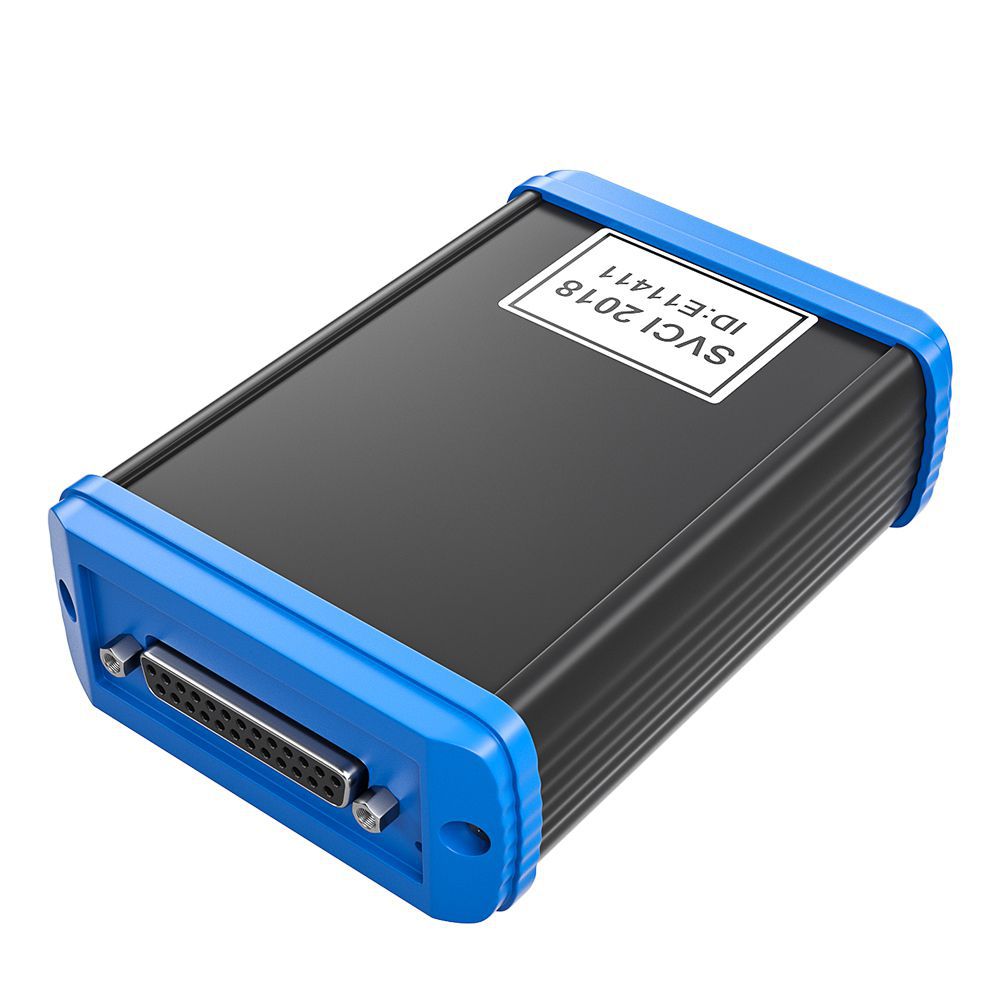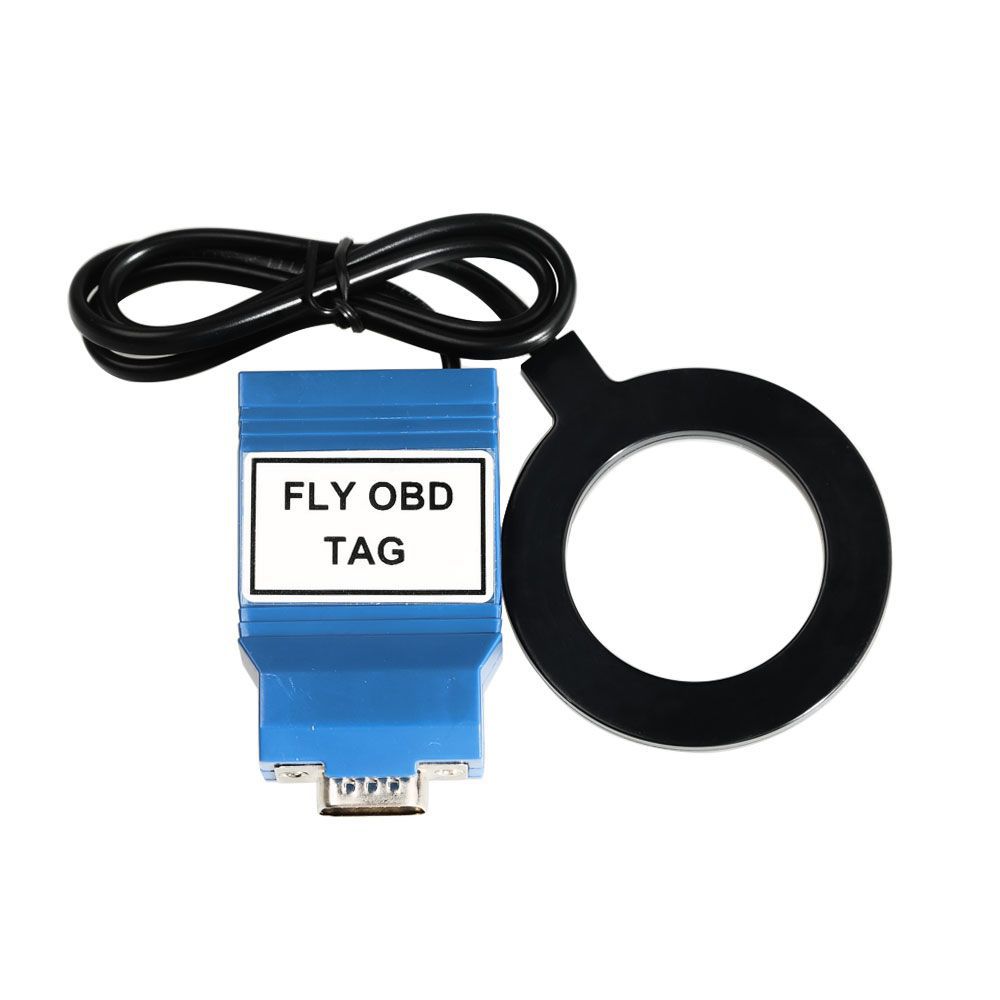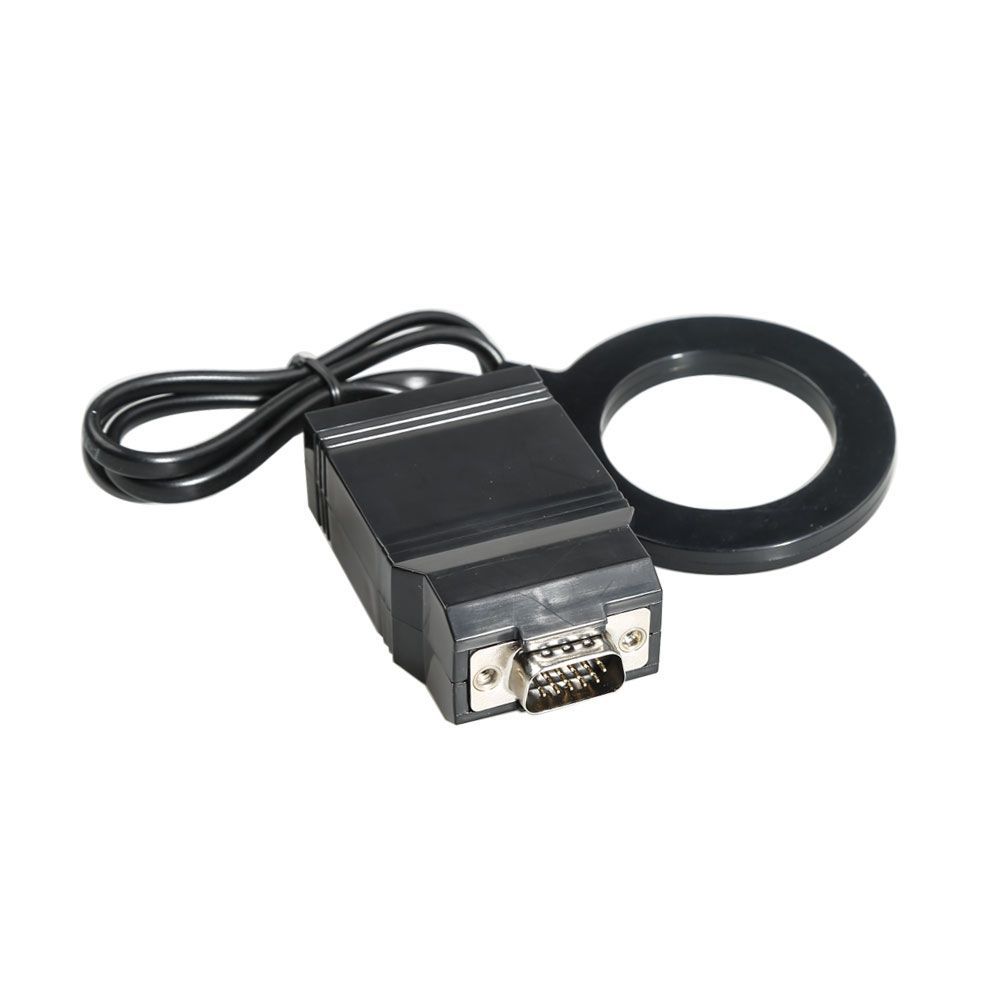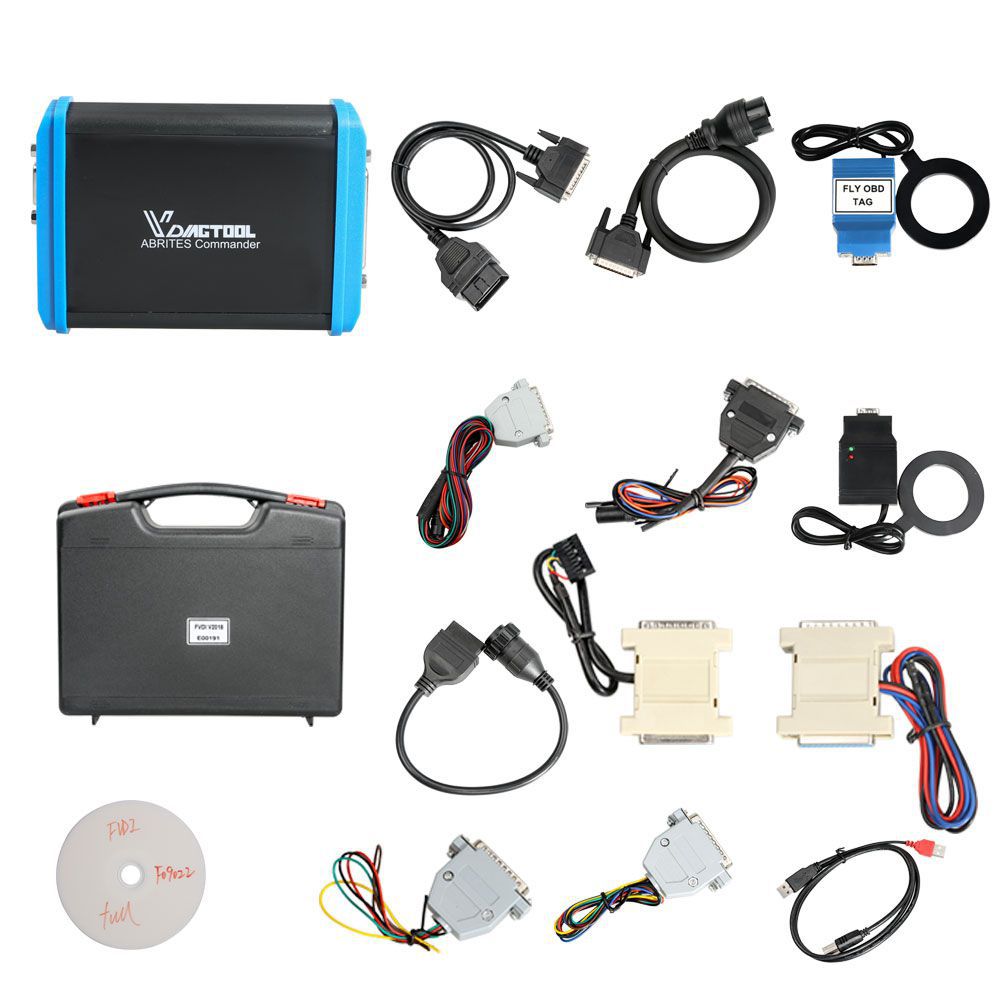 FVDI SVCI 2018 ABRITES Commander Full Version (18 Software) No Time Limited Covers Function of FVDI 2014 2015 Unlock Version
Newest FVDI 2018 Unlock Version FVDI ABRITES Commander Full Version with 18 Software, covers all functions of FVDI2014, FVDI2015 and FVDI2016 with No time Limitation. FVDI 2018 is also compatible with VVDI2 software.
Shipping:

Express Shipping Service


Estimated delivery time: 3-15 Days.

See details ?

Returns:

Return for refund within 30 days, buyer pays return shipping.

Read details ?

Support: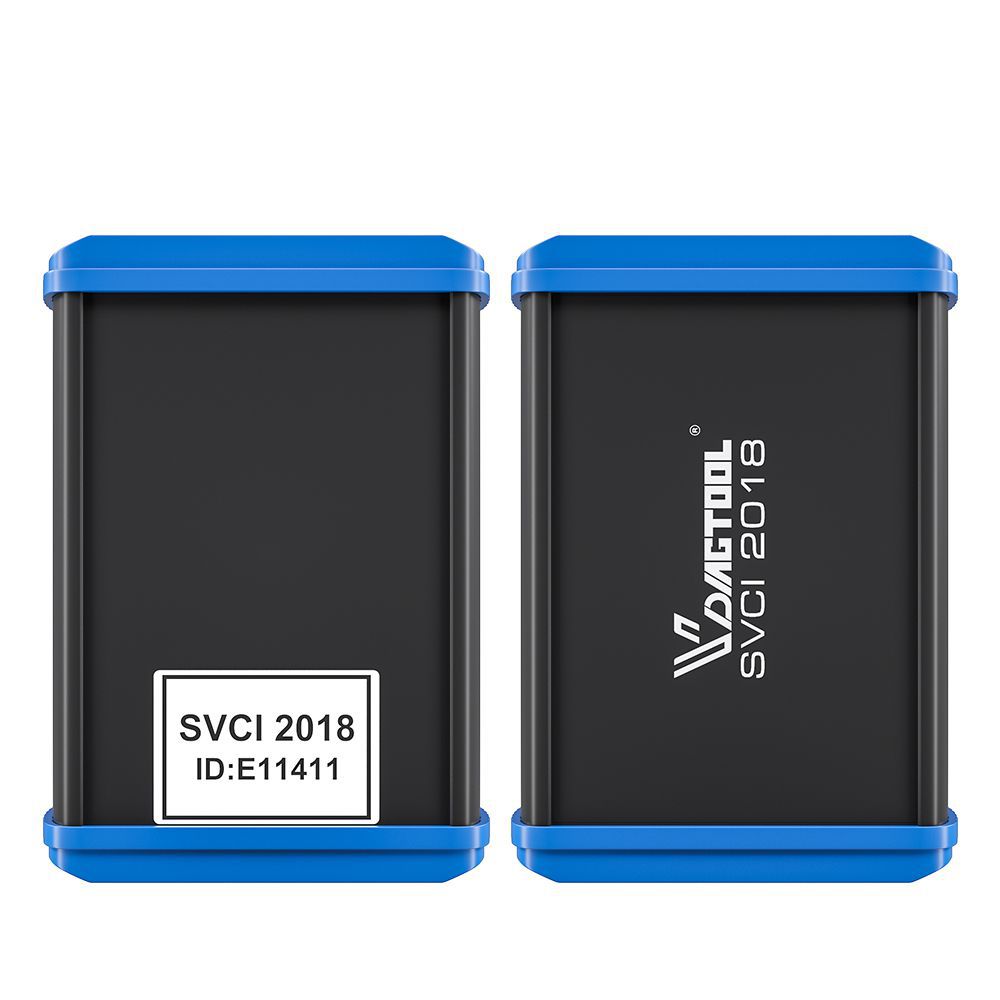 Product Details

Product's Reviews (11)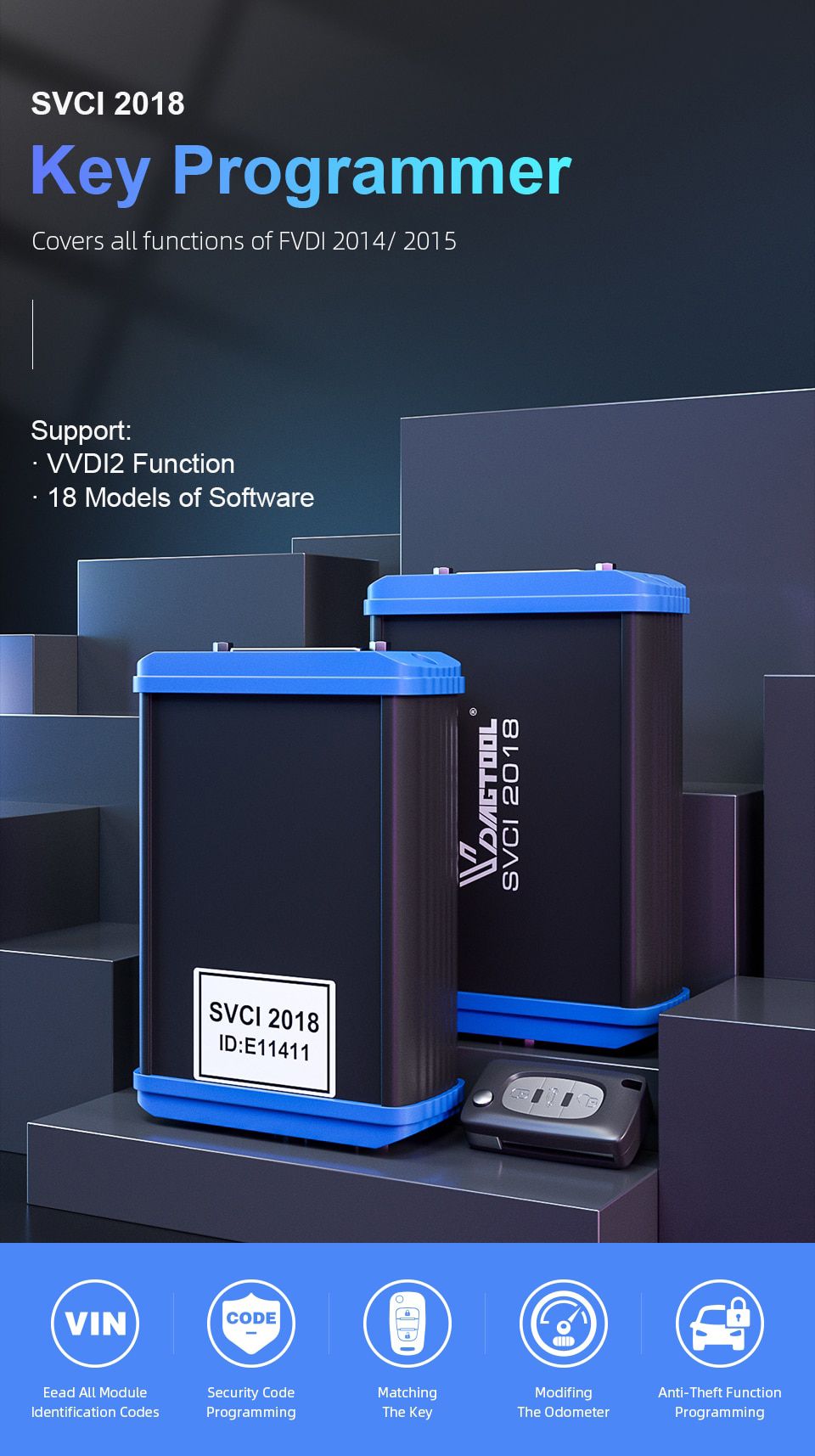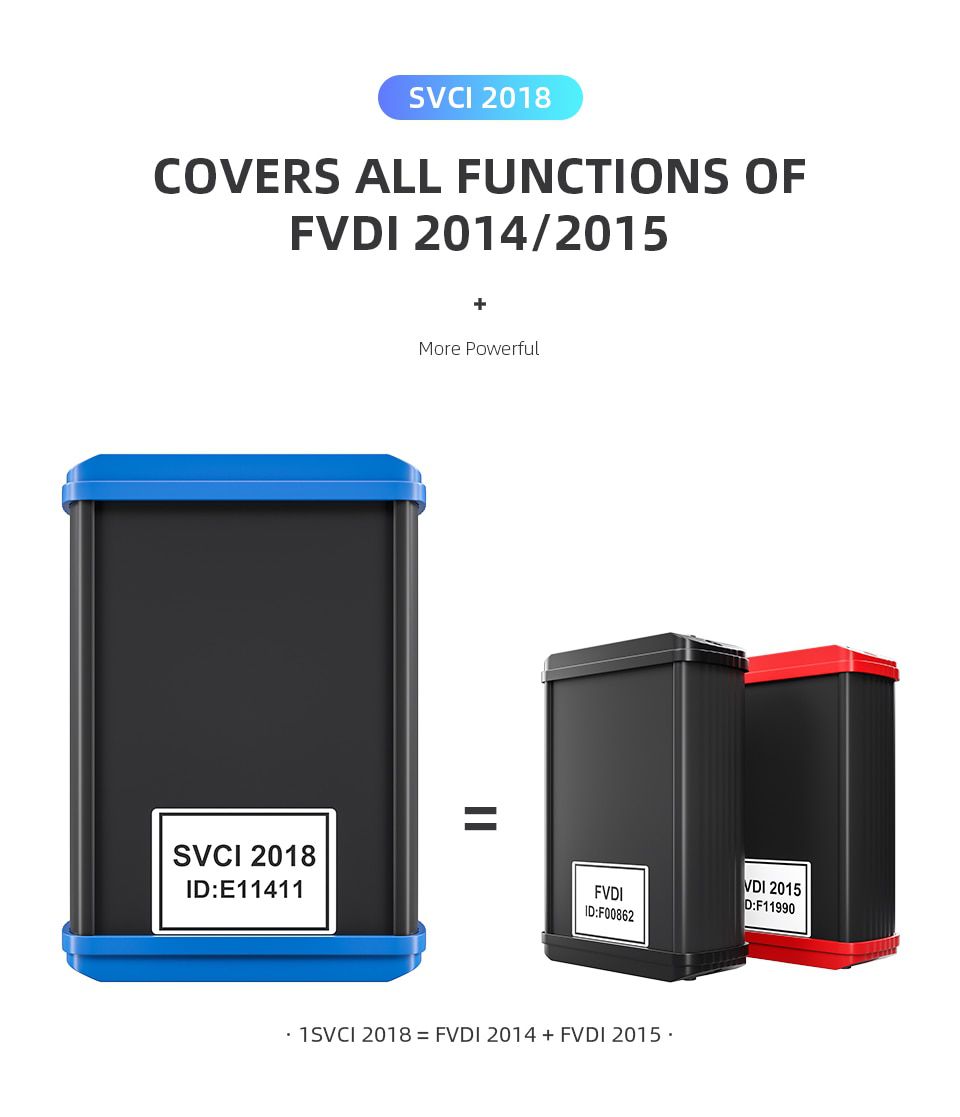 Pls Download the Newest Software When You Received. Link:
SVCI V2018 https://mega.nz/#!XvBBxAbR!5exnmGOCmPyWJk1k0HSKah-nkJ5rARM7CNPfyZx5kI4
SVCI V2015 https://mega.nz/#!dz4RVTAA!xV3dDkp6xsPRaHBqUwsHPnicTCPwGW5Hl1IRLyLCbo0
SVCI V2014 https://mega.nz/#!xvAh3SaJ!Xa0QZHT1OFJIjfGPXVN5PbfHyN6M-A6_mWxiPs5a050
The Different Between SVCI 2018,FVDI2014 and FVDI2015, SVCI2018= FVDI2014+FVDI2015,Same as FVDI2018, And cover most functions of VVDI2.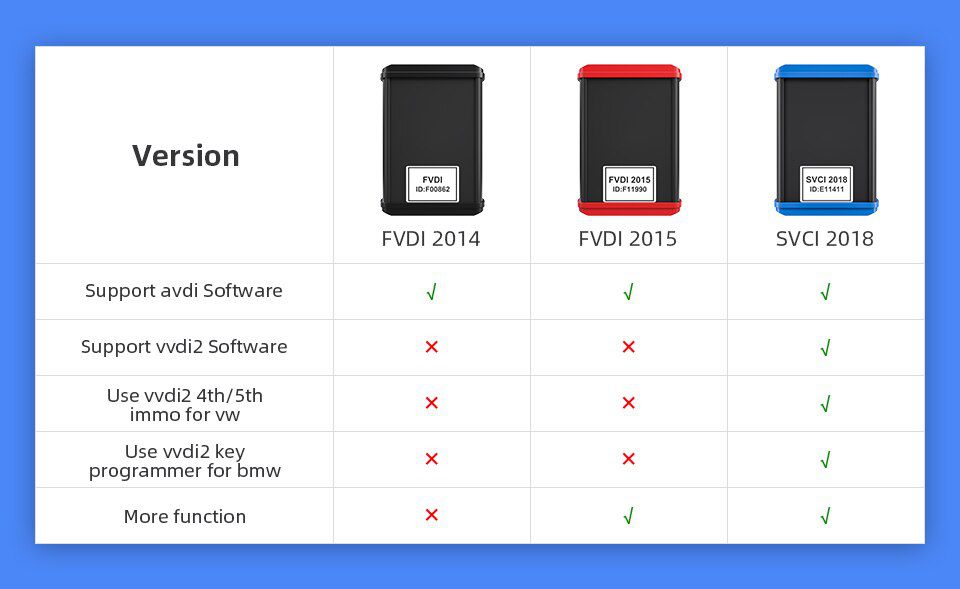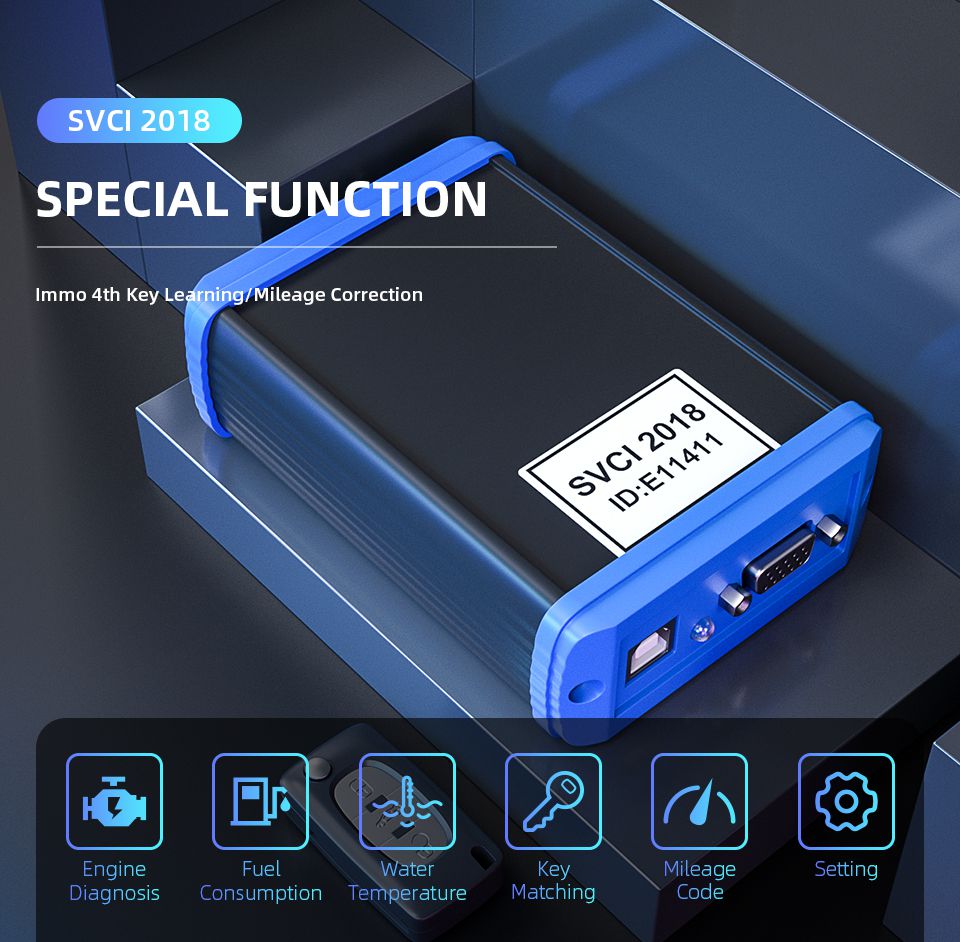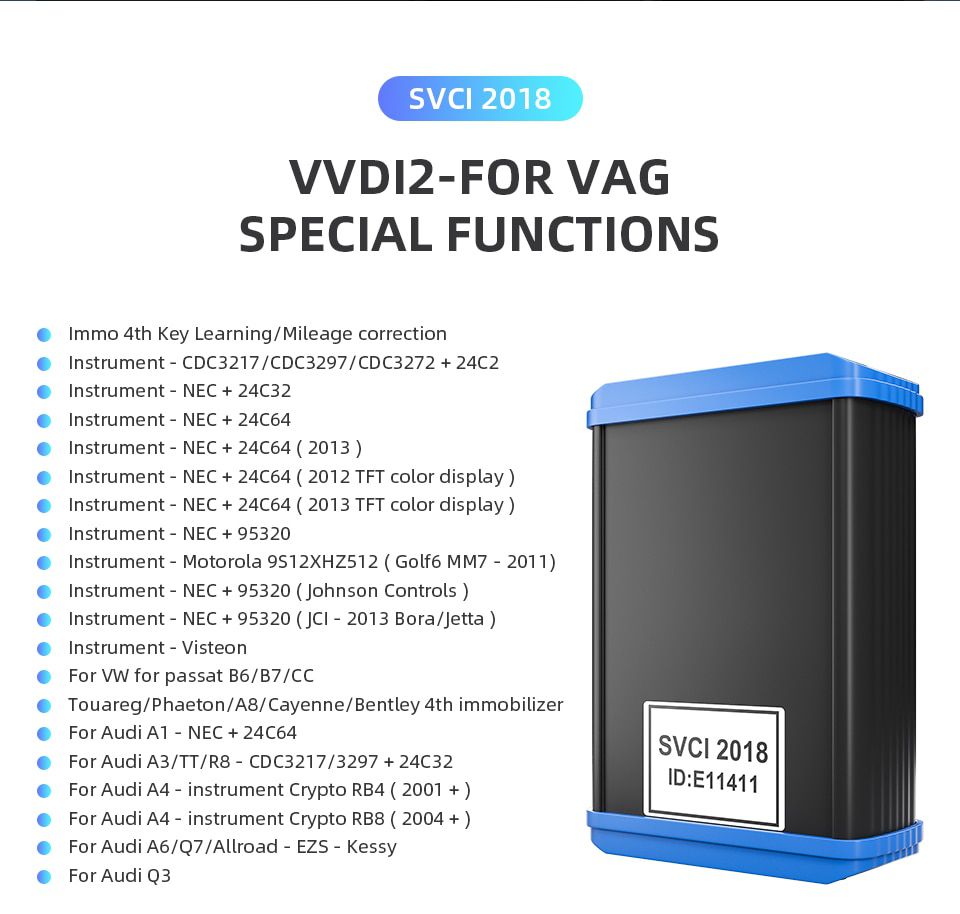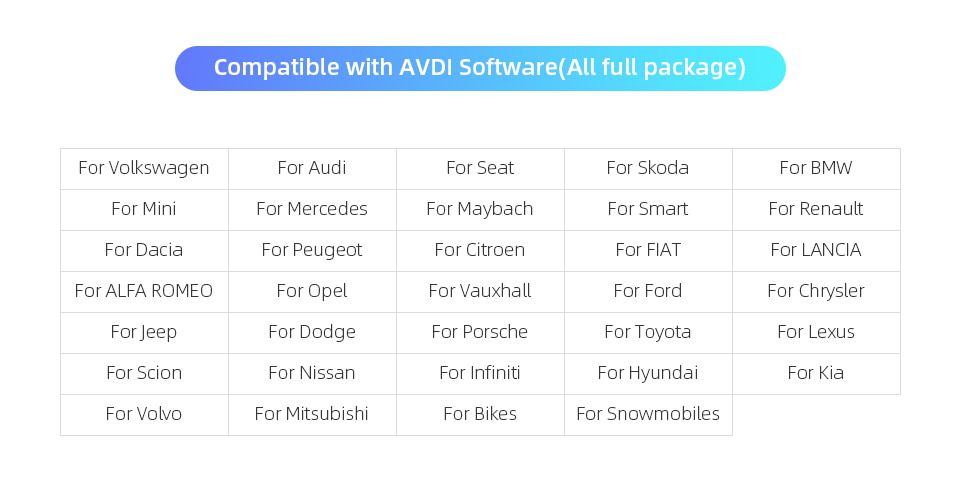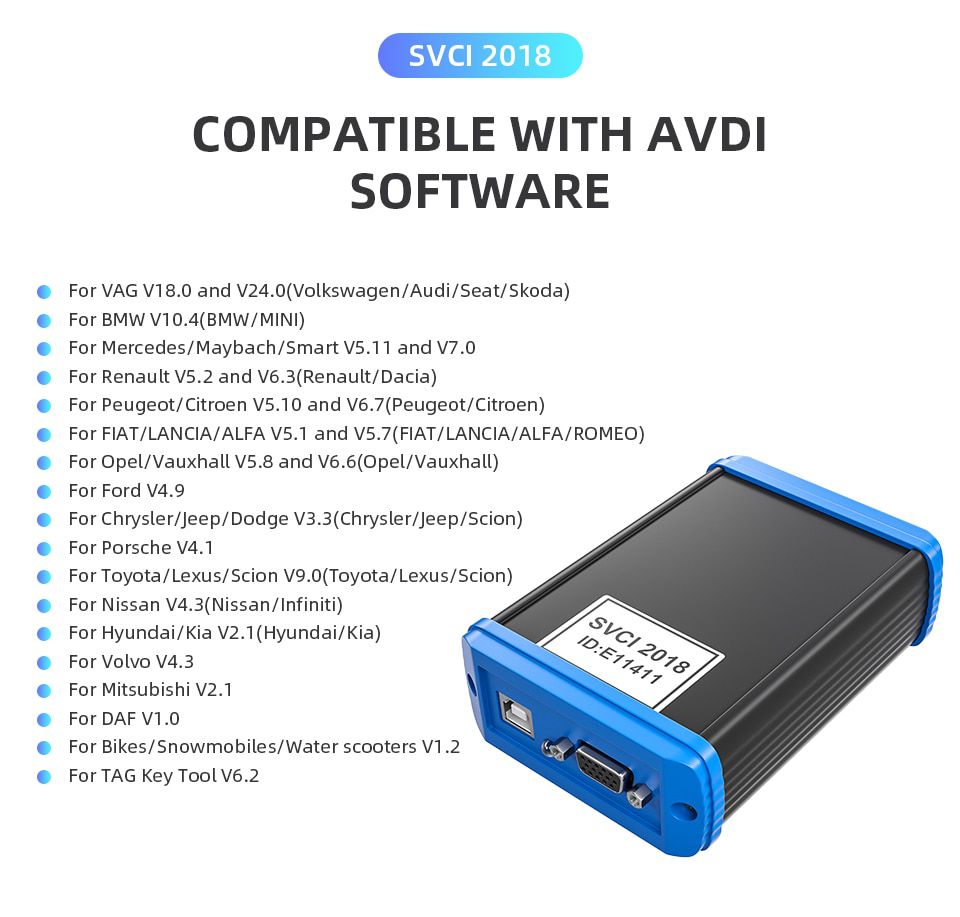 FVDI 2018 ABRITES is compatible with AVDI software(all full package):
1. FVDI 2018 ABRITES Commander for VAG V18.0 and V24.0 (For Volkswagen, For AUDI, For For
Seat
, For For
Skoda
)
2. FVDI 2018 ABRITES Commander for FOR BMW V10.4 (FOR
BMW
, Mini)
3. FVDI 2018 ABRITES Commander for Mercedes/For FIR Maybach/For Smart V5.11 and V7.0 (Mercedes, Maybach, Smart)
4. FVDI 2018 ABRITES Commander for Renault V5.2 and V6.3 (For
Renault
, For Dacia)
6. FVDI 2018 ABRITES Commander for FIAT/For LANCIA/For ALFA V5.1 and V5.7 (For FIAT, For LANCIA, For ALFA ROMEO)
7. FVDI 2018 ABRITES Commander for Opel/For Vauxhall V5.8 and V6.6 (For Opel, For Vauxhall)
8. FVDI 2018 ABRITES Commander for Ford V4.9
9. FVDI 2018 ABRITES Commander for Chrysler/For Jeep/For Dodge V3.3 (For
Chrysler
, For Jeep, For Dodge)
10. FVDI 2018 ABRITES Commander for For Porsche V4.1
11. FVDI 2018 ABRITES Commander for Toyota/For Lexus/ For Scion V9.0 (For Toyota,For Lexus, For Scion)
12. FVDI 2018 ABRITES Commander for Nissan V4.3 (For
Nissan
, For Infiniti)
14. FVDI 2018 ABRITES Commander for
Volvo
V4.3
15. FVDI 2018 ABRITES Commander for
Mitsubishi
V2.1
16. FVDI 2018 ABRITES Commander for DAF V1.0
17. FVDI 2018 ABRITES Commander for Bikes/For Snowmobiles/For Water scooters V1.2
18. FVDI 2018 ABRITES Commander for TAG Key Tool V6.2