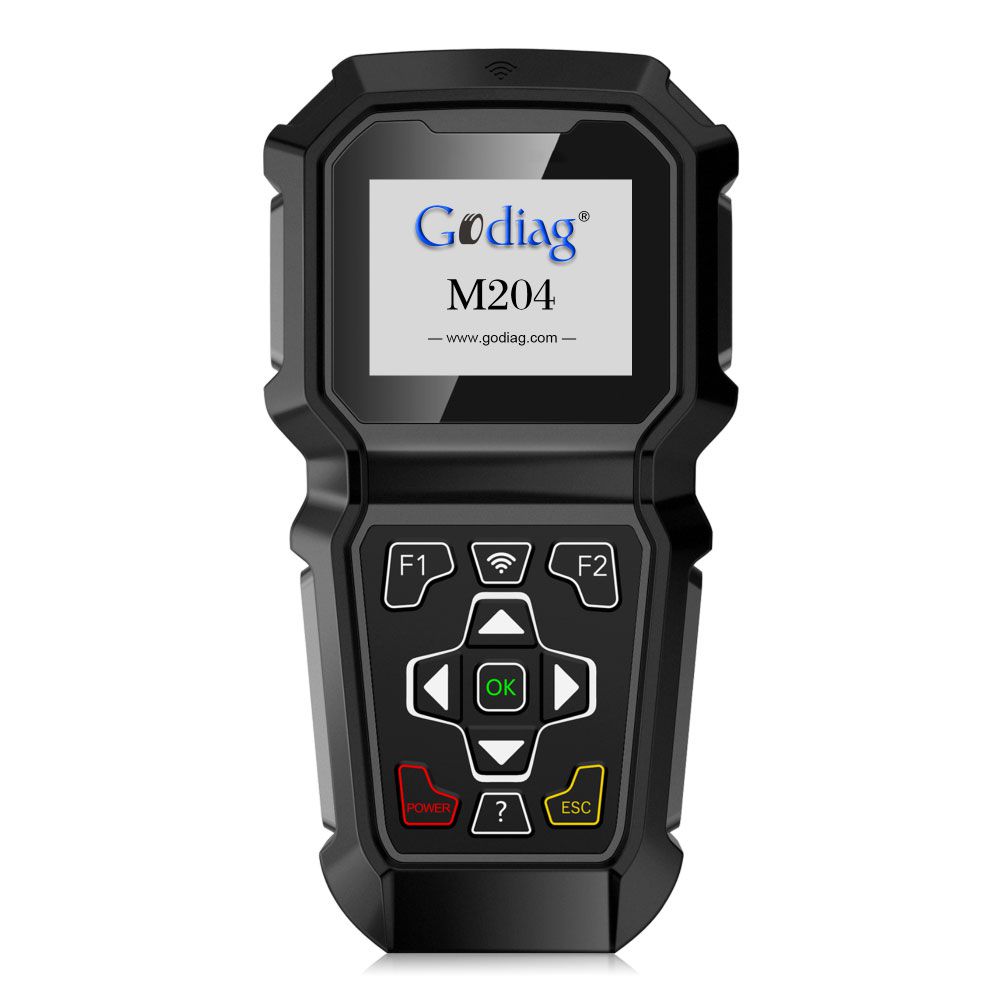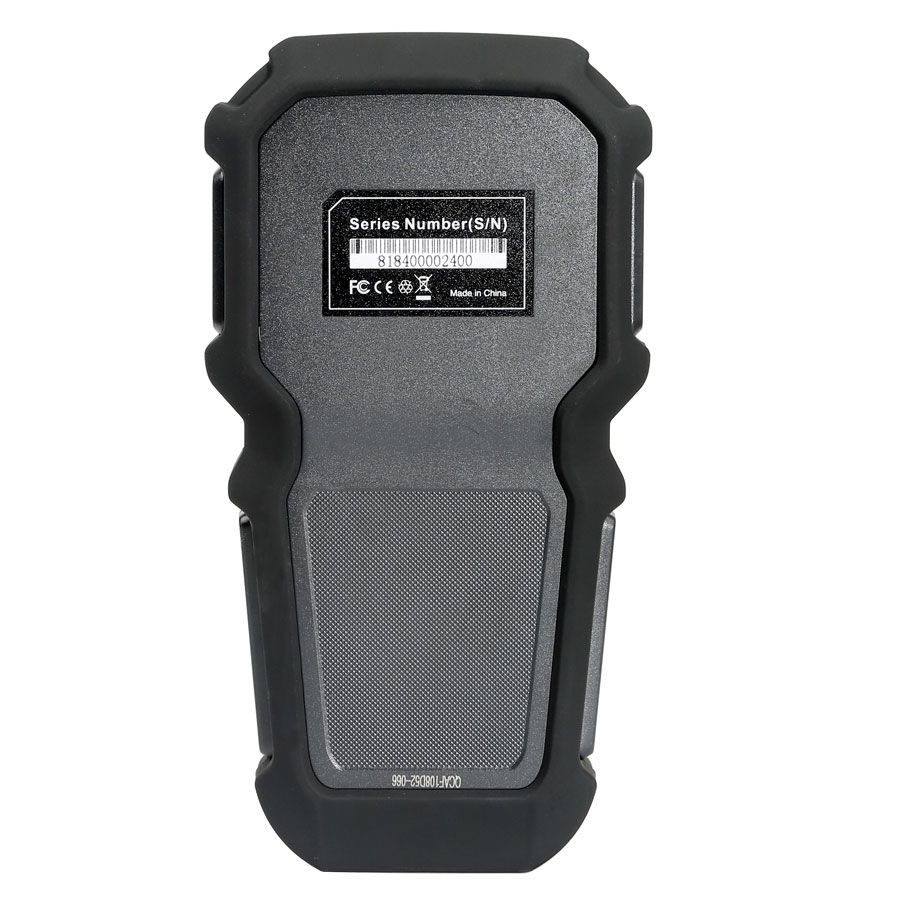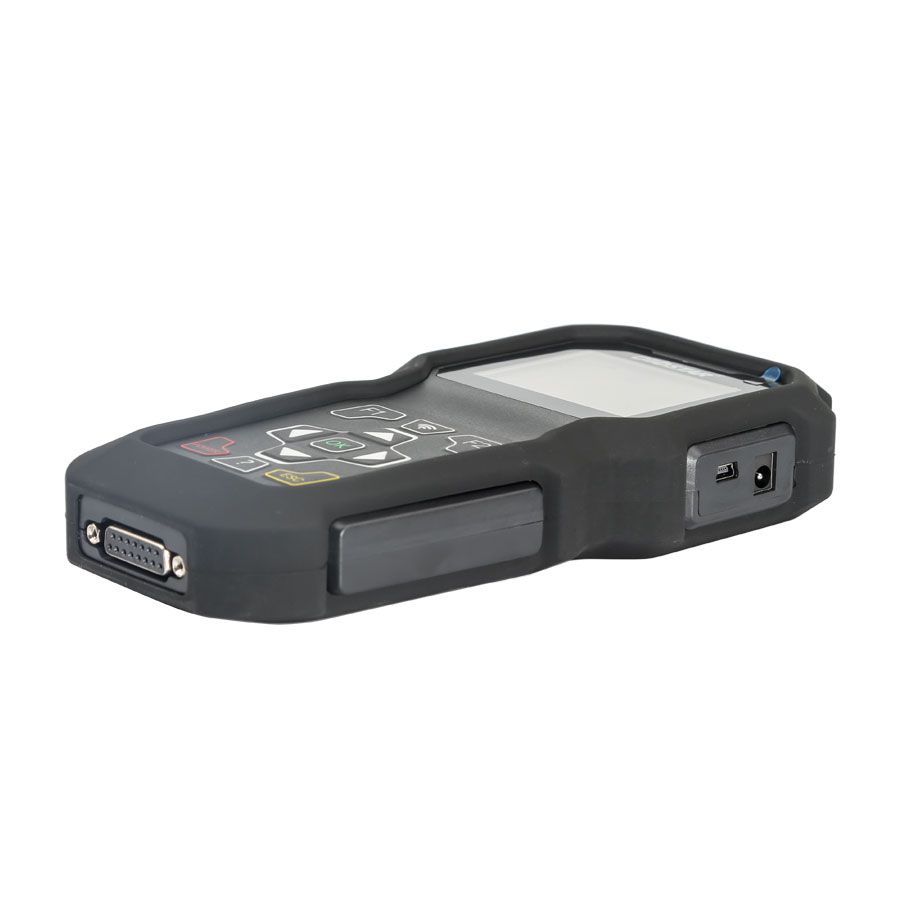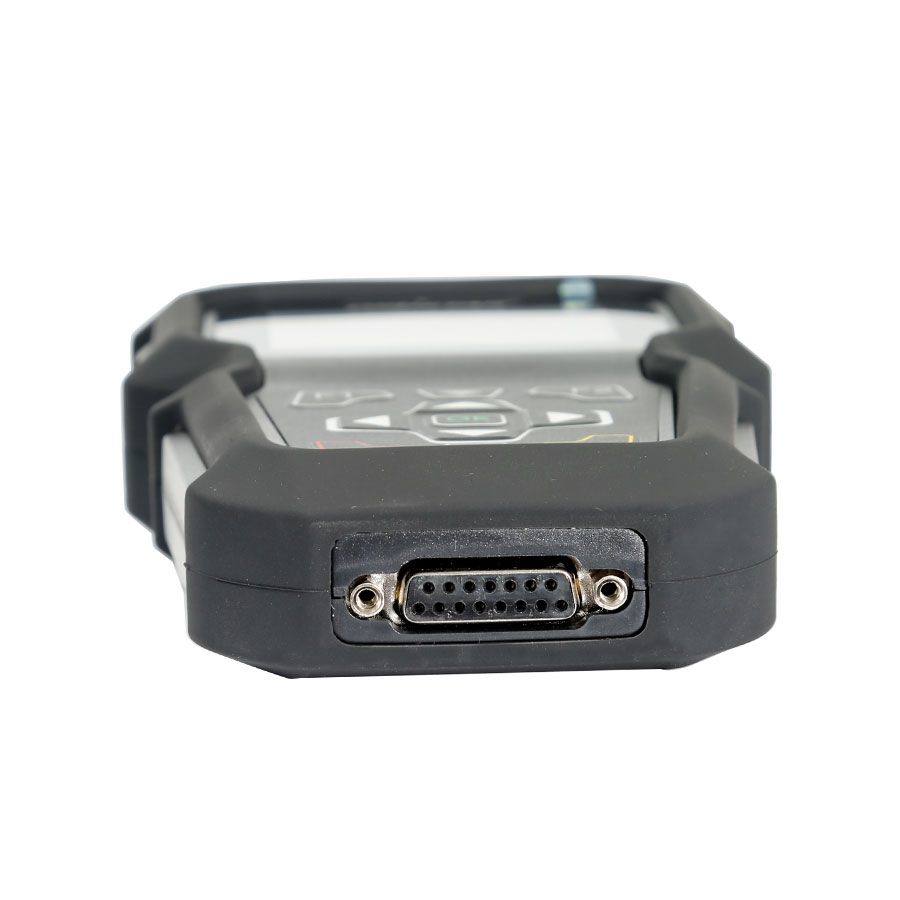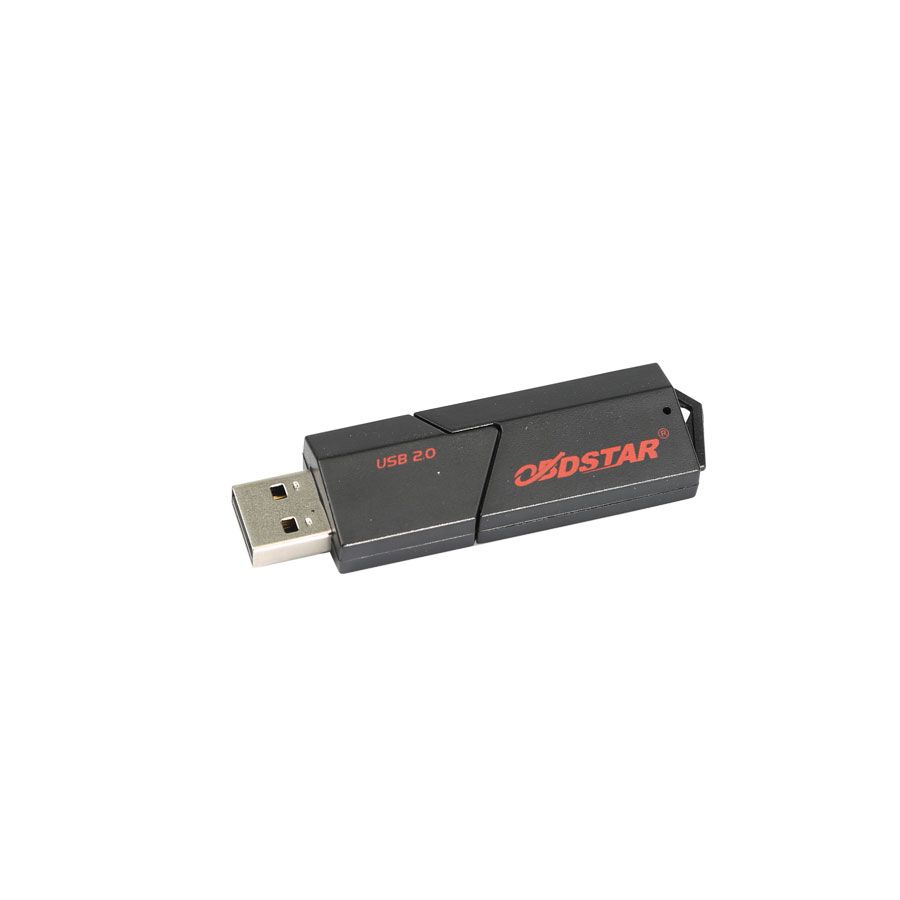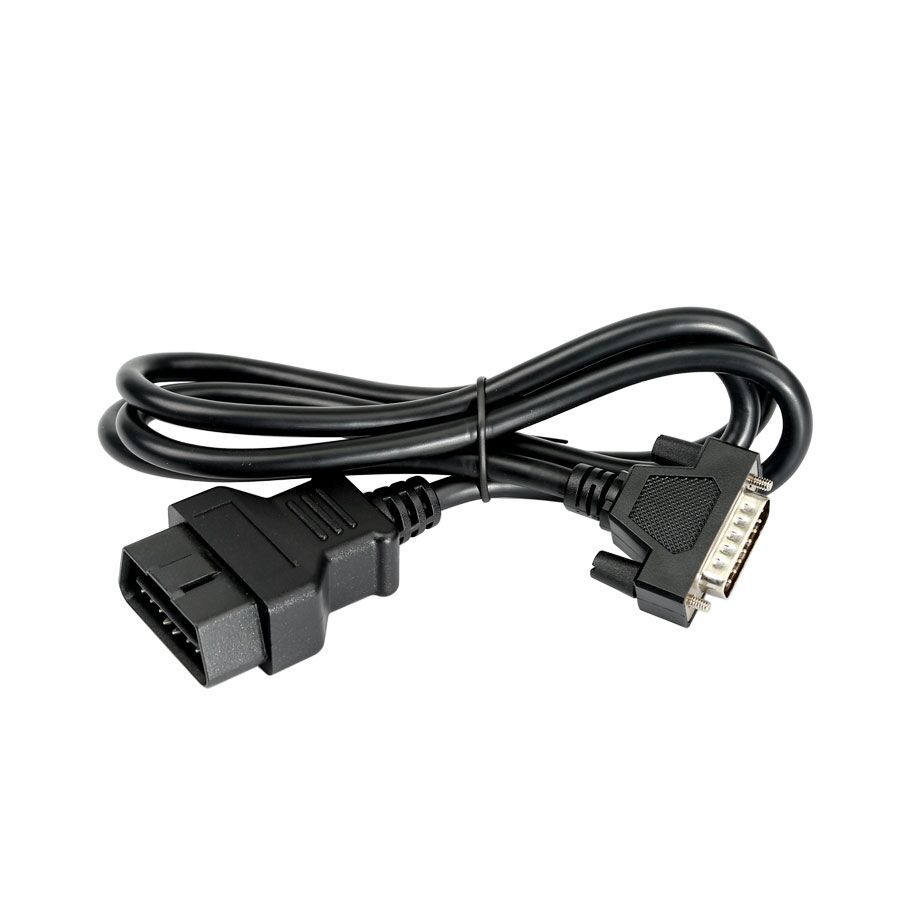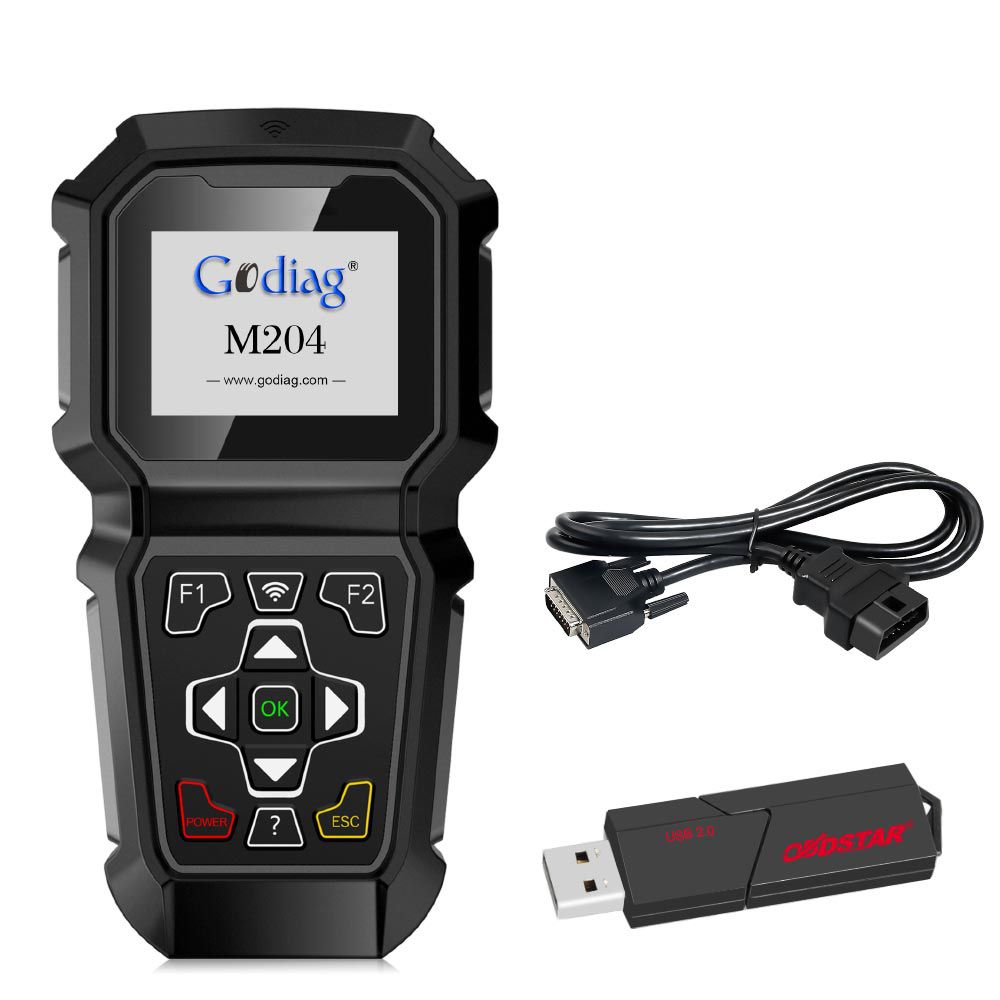 GODIAG M204 Hyundai Hand-held OBDII Odometer Adjustment Professional Tool Pre-order
GODIAG M204 is a professional hand-held matching device created by us, specially for the adjustment mileage of Hyundai via OBD II;Read Odometer;Write Odometer;Odometer reset.According to industrial standard,easy to take away and shockproof.
Shipping:

Airmail Post


Estimated delivery time:

7-45

working days.

See details?

Returns:

Return for refund within 30 days, buyer pays return shipping.

Read details ?

Support: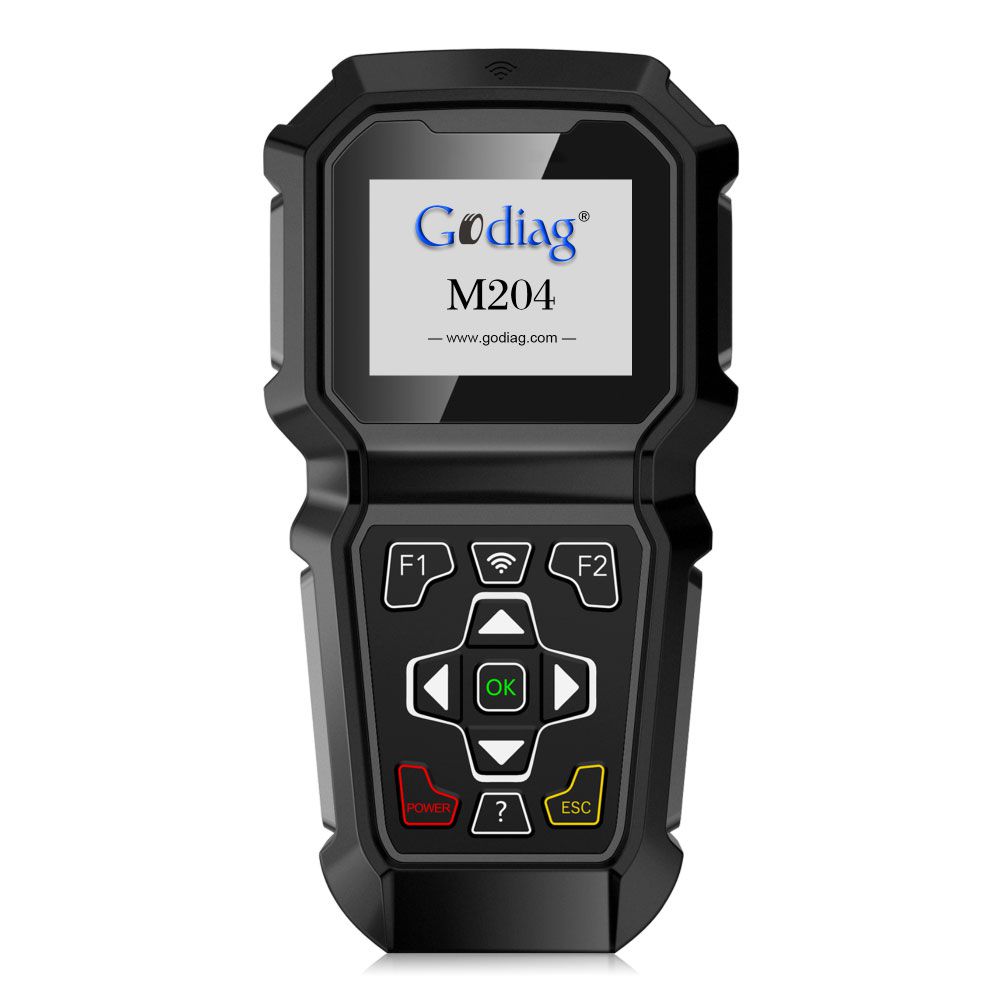 Product Details

Product's Reviews (0)
Warm Notice: Pre-order for 2 months, After Pre-order, Price will be $129.

M204 Software Highlights:
-Accent/Elantra /IX35/KONA/Solaris 2018
GODIAG M204 Feature:
1. Fast and Stable Operation
2. HD Color Display Screen
3. Shockproof and Durable Design
4. Support High Capacity TF Card or USB
GODIAG M204 Supported vehicles list:
| | | | | | | | | | |
| --- | --- | --- | --- | --- | --- | --- | --- | --- | --- |
| Brand | Area | Model | Year | Dashboard Type | Read KM | Write KM | Read Eeprom | Write Eeprom | Erasy DTC |
| HYUNDAI | ALL | Accent | | TYPE-3 | ✔ | ✔ | | | |
| HYUNDAI | ALL | Accent | | TYPE-2(24C16) | ✔ | ✔ | | | |
| HYUNDAI | ALL | Accent | 2018 | TYPE-3(D70F3536) | ✔ | ✔ | | | |
| HYUNDAI | ALL | Avante | 2011- | | ✔ | ✔ | | | |
| HYUNDAI | ALL | Azera | | D70F3423 | ✔ | ✔ | | | |
| HYUNDAI | ALL | Azera | | D70F35XX | ✔ | ✔ | | | |
| HYUNDAI | ALL | Azera | | R7F70140X | ✔ | ✔ | | | |
| HYUNDAI | ALL | Creta | | | ✔ | ✔ | | | |
| HYUNDAI | ALL | Creta | | D70F3536 | ✔ | ✔ | | | |
| HYUNDAI | ALL | Elantra | 2018 | | ✔ | ✔ | ✔ | ✔ | ✔ |
| HYUNDAI | ALL | Elantra | 2011- | | ✔ | ✔ | | | |
| HYUNDAI | ALL | Elantra | | D70F3536 | ✔ | ✔ | | | |
| HYUNDAI | ALL | Genesis | 2015 | D70F3536 | ✔ | ✔ | | | |
| HYUNDAI | ALL | Genesis | | D70F3421 | ✔ | ✔ | | | |
| HYUNDAI | ALL | Genesis | | D70F3536 | ✔ | ✔ | | | |
| HYUNDAI | ALL | Gets | | 24C16 | ✔ | ✔ | | | |
| HYUNDAI | ALL | HB20 | | D70F3421 | ✔ | ✔ | | | |
| HYUNDAI | ALL | HB20 | | D70F3423 | ✔ | ✔ | | | |
| HYUNDAI | ALL | I20 | | BETA | ✔ | ✔ | ✔ | ✔ | |
| HYUNDAI | ALL | I20 | | 24C16 | ✔ | ✔ | | | |
| HYUNDAI | ALL | I20 | | D70F3536 | ✔ | ✔ | | | |
| HYUNDAI | ALL | I20 Elite | | | ✔ | ✔ | ✔ | ✔ | ✔ |
| HYUNDAI | ALL | I25 | | | ✔ | ✔ | | | |
| HYUNDAI | ALL | I25 | | 24C16 | ✔ | ✔ | | | |
| HYUNDAI | ALL | IX20 | | D70F3421 | ✔ | ✔ | | | |
| HYUNDAI | ALL | IX20 | | D70F34236 | ✔ | ✔ | | | |
| HYUNDAI | ALL | IX35 | 2018- | | ✔ | ✔ | | | |
| HYUNDAI | ALL | KONA | 2018- | | ✔ | ✔ | | | |
| HYUNDAI | ALL | KONA S&T MOTIV | | | ✔ | ✔ | | | |
| HYUNDAI | ALL | Mistra | | | ✔ | ✔ | ✔ | ✔ | ✔ |
| HYUNDAI | ALL | Solaris | | D70F3536 | ✔ | ✔ | | | |
| HYUNDAI | ALL | Solaris | | D70F3423 | ✔ | ✔ | | | |
| HYUNDAI | ALL | Solaris | | D70F342X | ✔ | ✔ | | | |
| HYUNDAI | ALL | Solaris | | D70F353X | ✔ | ✔ | | | |
| HYUNDAI | ALL | Solaris | 2018 | | ✔ | ✔ | | | |
| HYUNDAI | ALL | Sonata 9 | | D70F3526 | ✔ | ✔ | | | |
| HYUNDAI | ALL | Sonata 9 | | D70F3536 | ✔ | ✔ | | | |
| HYUNDAI | ALL | Tucson | 2016 | D70F3536 | ✔ | ✔ | | | |
| HYUNDAI | ALL | Tucson | | D70F3536 | ✔ | ✔ | | | |
| HYUNDAI | ALL | Verna | | 24C16 | ✔ | ✔ | | | |
| HYUNDAI | ALL | Veloster | 2015 | | ✔ | ✔ | ✔ | ✔ | ✔ |
| HYUNDAI | ALL | Veloster | | 24C16 | ✔ | ✔ | | | |
| HYUNDAI | ALL | Veloster | | D70F3421 | ✔ | ✔ | | | |
| HYUNDAI | ALL | Veloster | | D70F3525 | ✔ | ✔ | | | |
| HYUNDAI | ALL | VERACRUZ | | D70F3421 | ✔ | ✔ | | | |

GODIAG M204 Parameters:
CPU: ARM7
Display Screen: TF 320x240
Dimension:202x106x31.6mm
Power Supply: DC12V
Work Voltage: DC12V
Work Temperature:-20-60℃
Package includes:
1pc x GODIAG M204 main unit
1pc x Main Cable
1pc x SD Card Reader