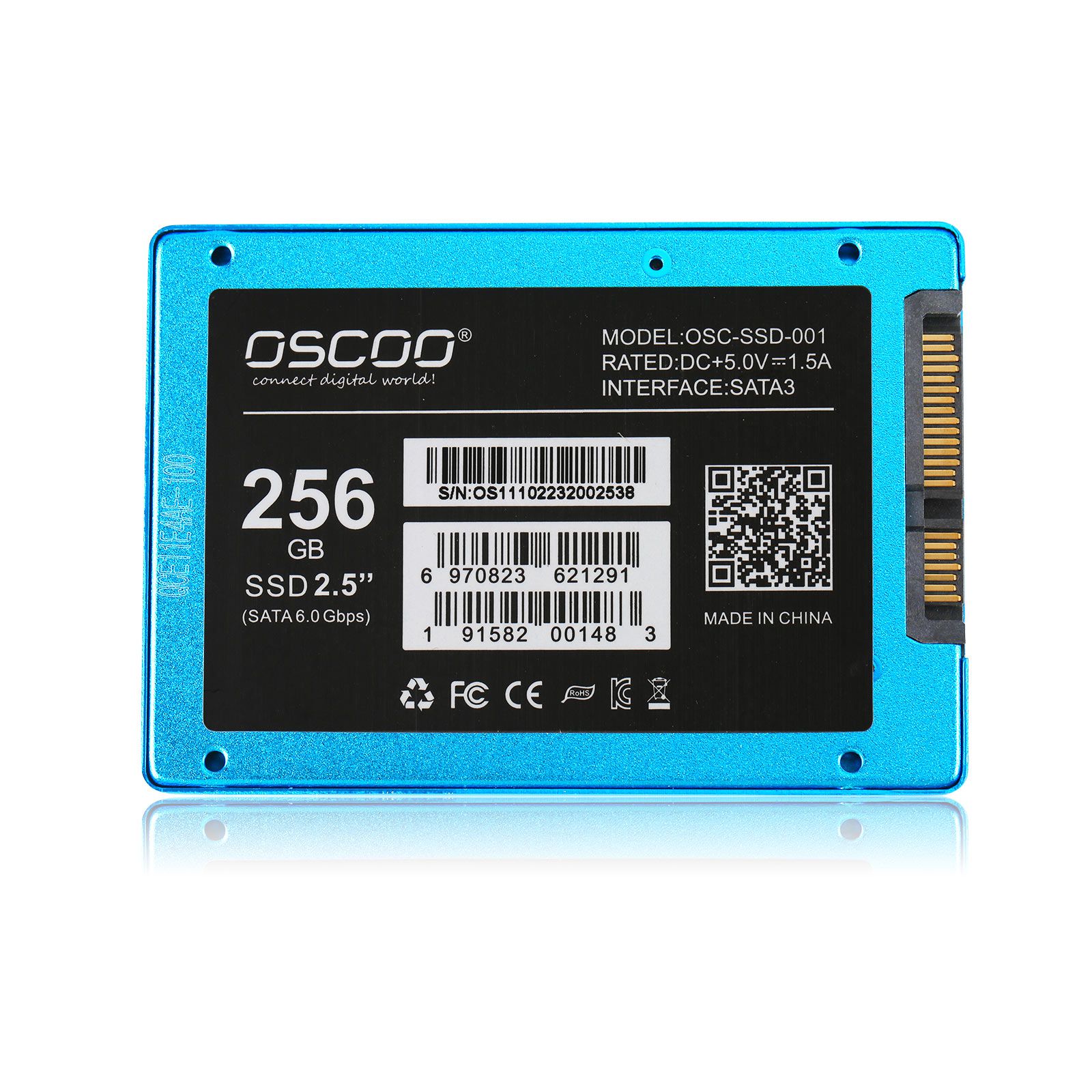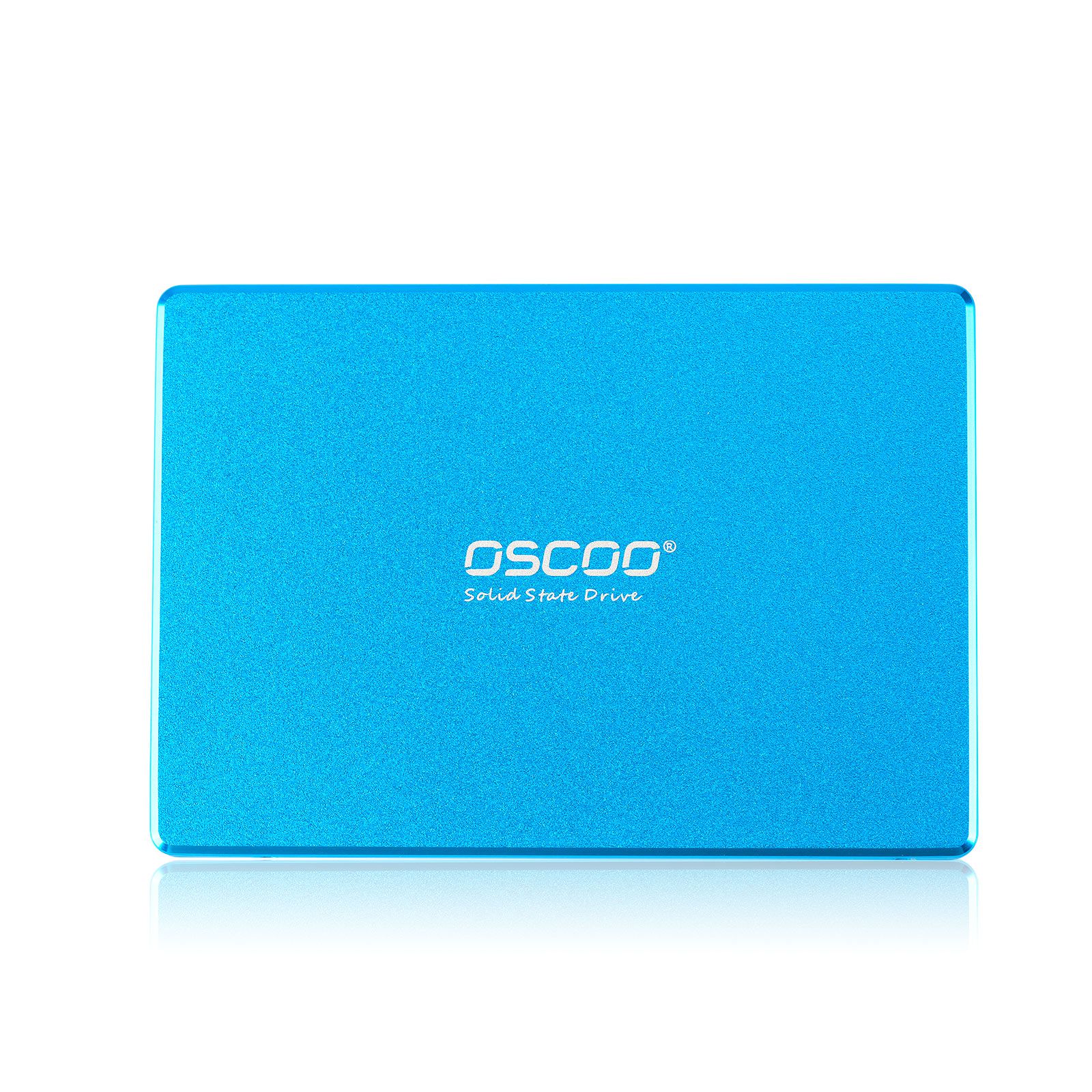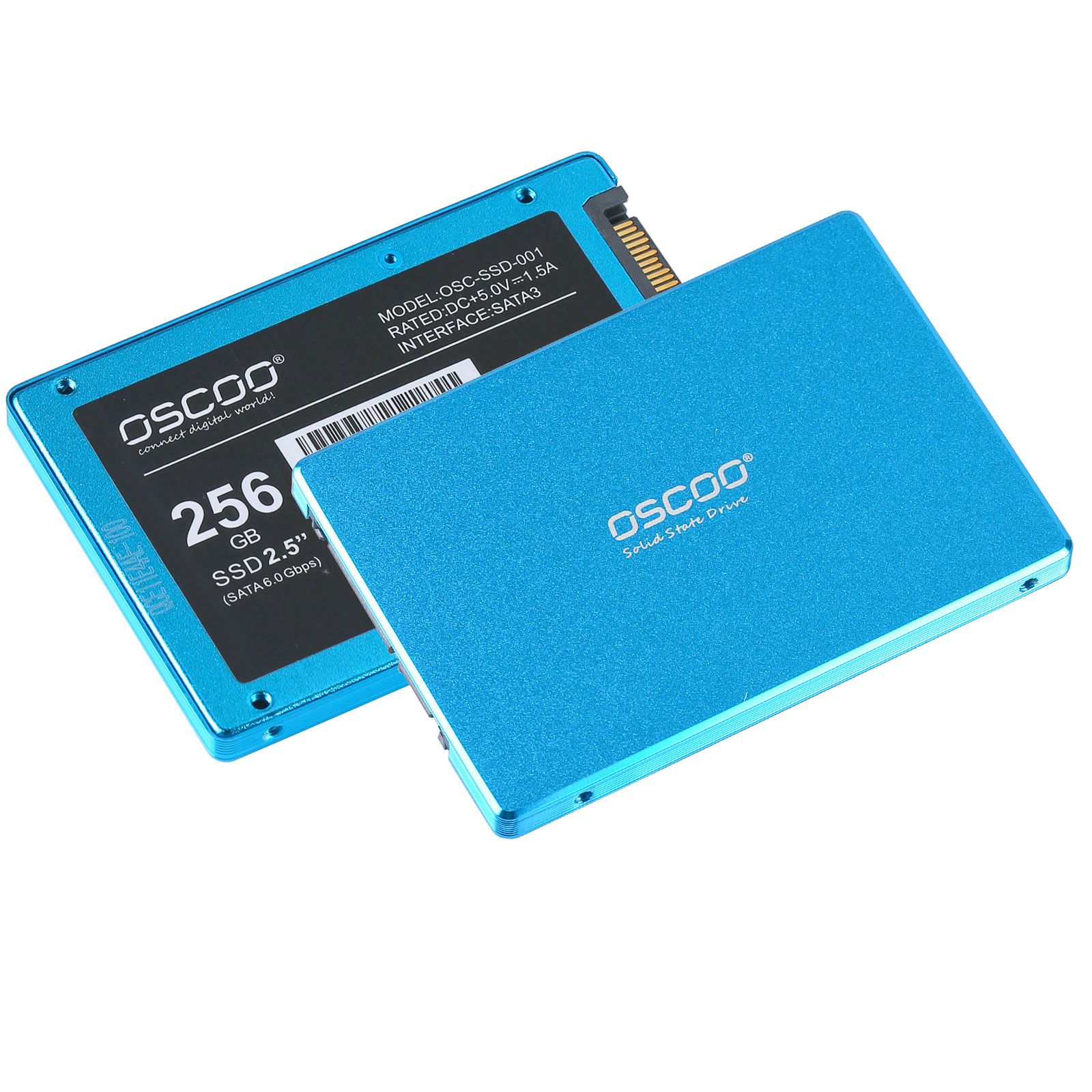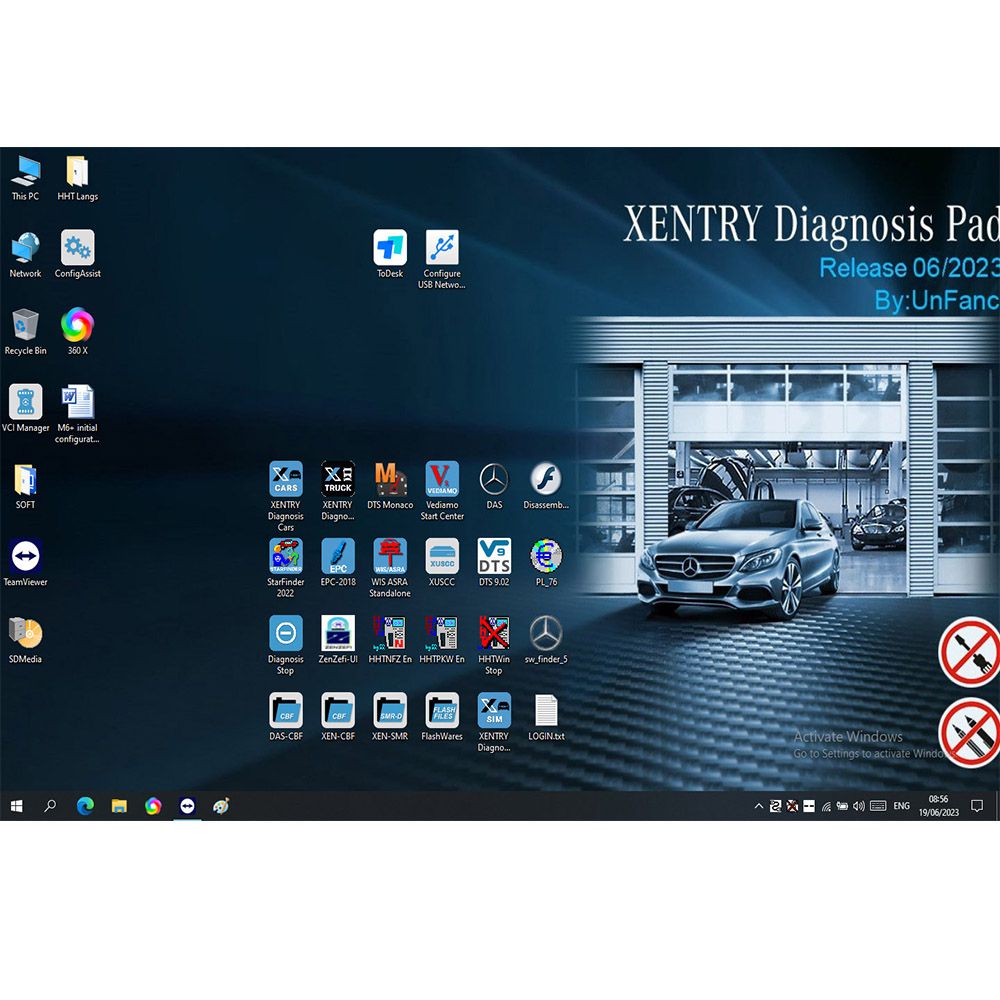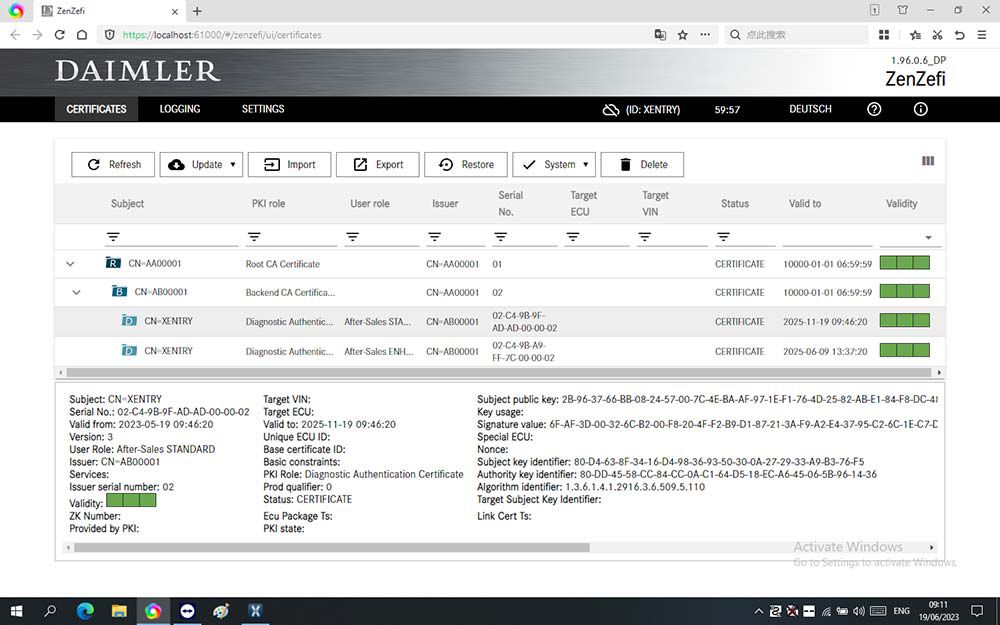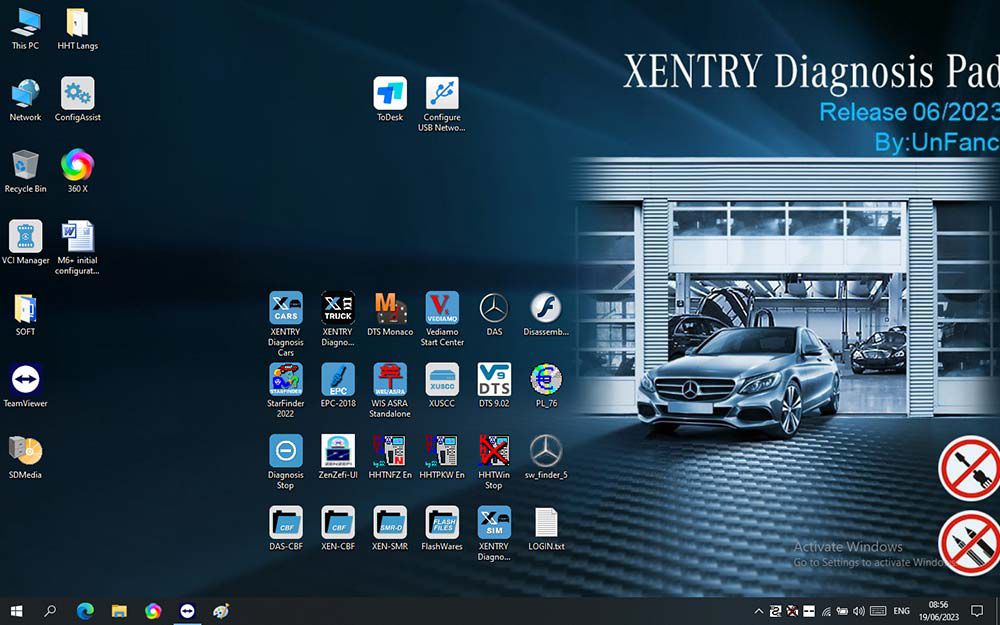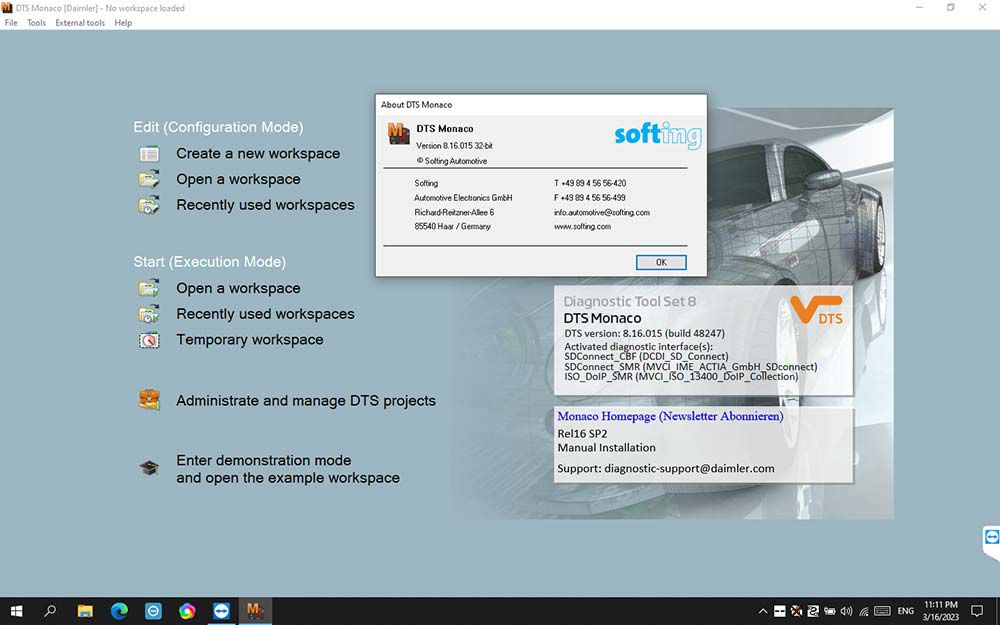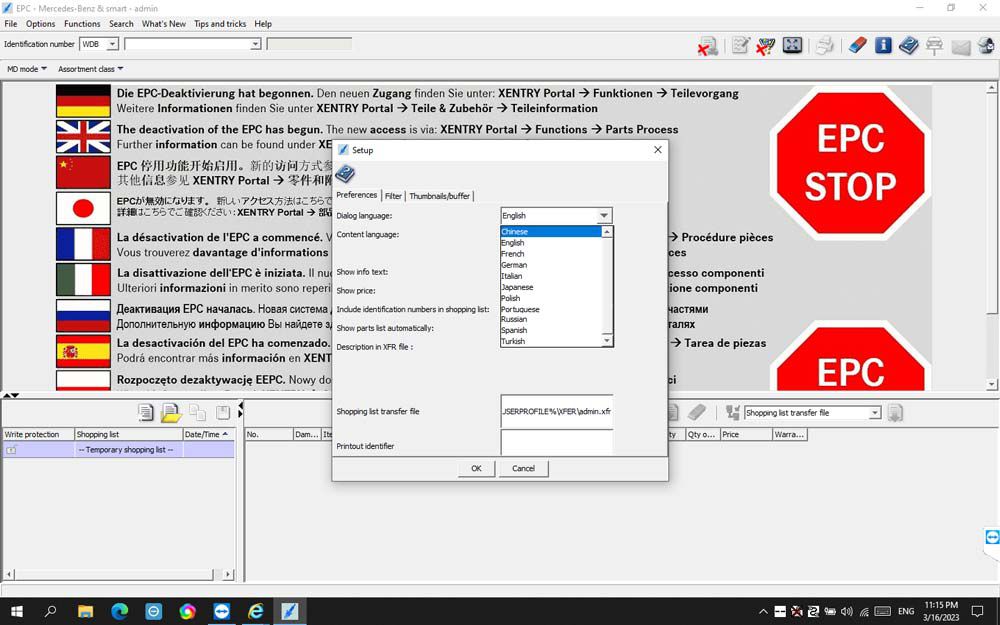 V2023.6 MB Star SD Connect C4 256G SSD WIN10 64Bit Supports HHT-WIN Vediamo DTS Monaco with W223 C206 W213 W167 License Valid till November 2025
V2023.6 MB Star SD Connect C4 256G SSD WIN10 64Bit Supports HHT-WIN Vediamo DTS Monaco, used with MB SD C4 plus and SUPER MB PRO M6With W223 C206 W213 W167 License Valid till November 19, 2025
Shipping:

Express Shipping Service


Estimated delivery time:

3-15

working days.

See details ?

Returns:

Return for refund within 30 days, buyer pays return shipping.

Read details ?

Support: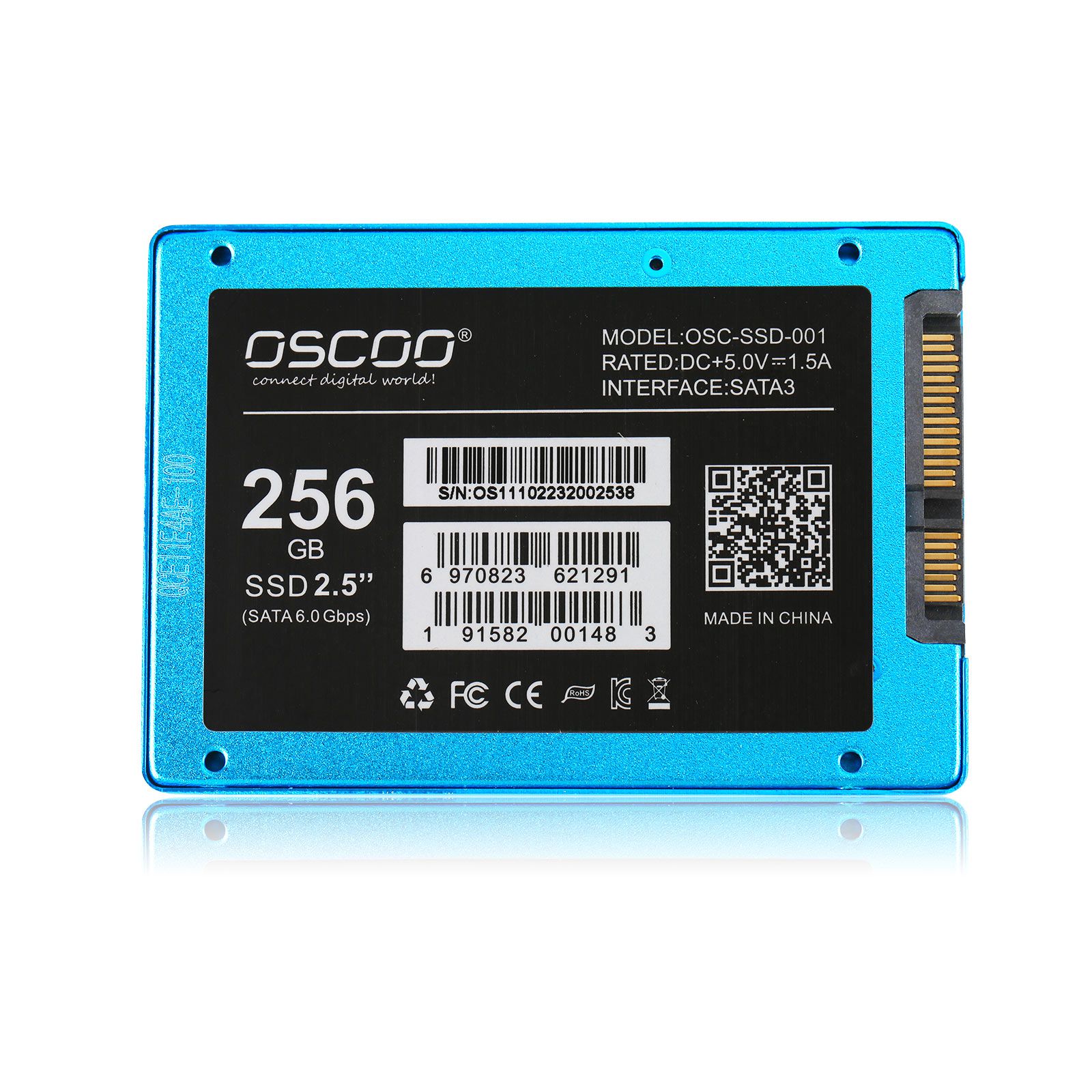 Product Details

Product's Reviews (17)
V2023.6 MB Star SD Connect C4 256G SSD WIN10 64Bit Support HHT-WIN Vediamo DTS Monaco

Highlights:
1. Xentry W204, DAS W211, HTTWIN, W140 Tested OK.
2. with W223 C206 W213 W167 License Valid till November 19, 2025.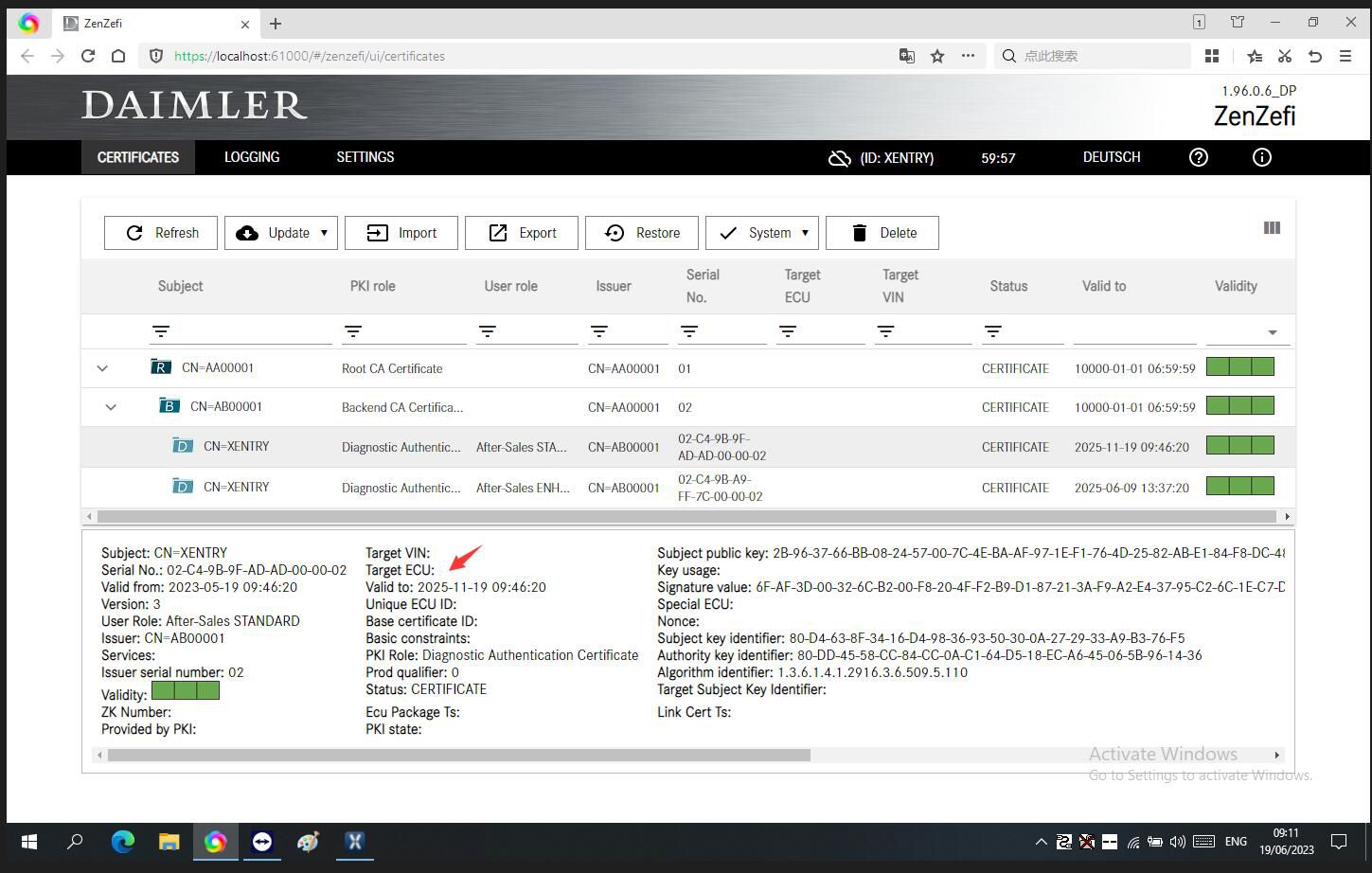 Software includes:
MB Software V2023.6 (Win10 X64 Version)
Xentry DAS 2023.6
Long Registration Code
Support Diagnosis of Sedan and Truck
Support login-free diagnosis of new models (213, 257...)
Support diagnosis of HHT Software for old models (140...) (no longer need virtual machine and no computer configuration requirement)
WIS 2021.7: Workshop Information System
EPC 2018.11: Electronic Parts Catalog, inquire USD and EUR prices of electronic parts by data cards
StarFinder 2016, 2020 and 2022
PL76 Prices inquiry of electronic parts 2022.01
SDmedia Offline Version 2014.01
Engineer Version Vediamo Updated to V5.01.01
Disassemble Assistant
Self Service Literature V1.4
Engineer version DTS V8.16.15 (free) and
V9.02(need to pay activation fee)
, Upgrade to the Latest Version of 2019 and 2021 data
Fix the error that Mercedes-
Benz
DAS cannot directly call WIS
Repair SMART 450, 451, 452, 454, no longer need TAN Calculator, all offline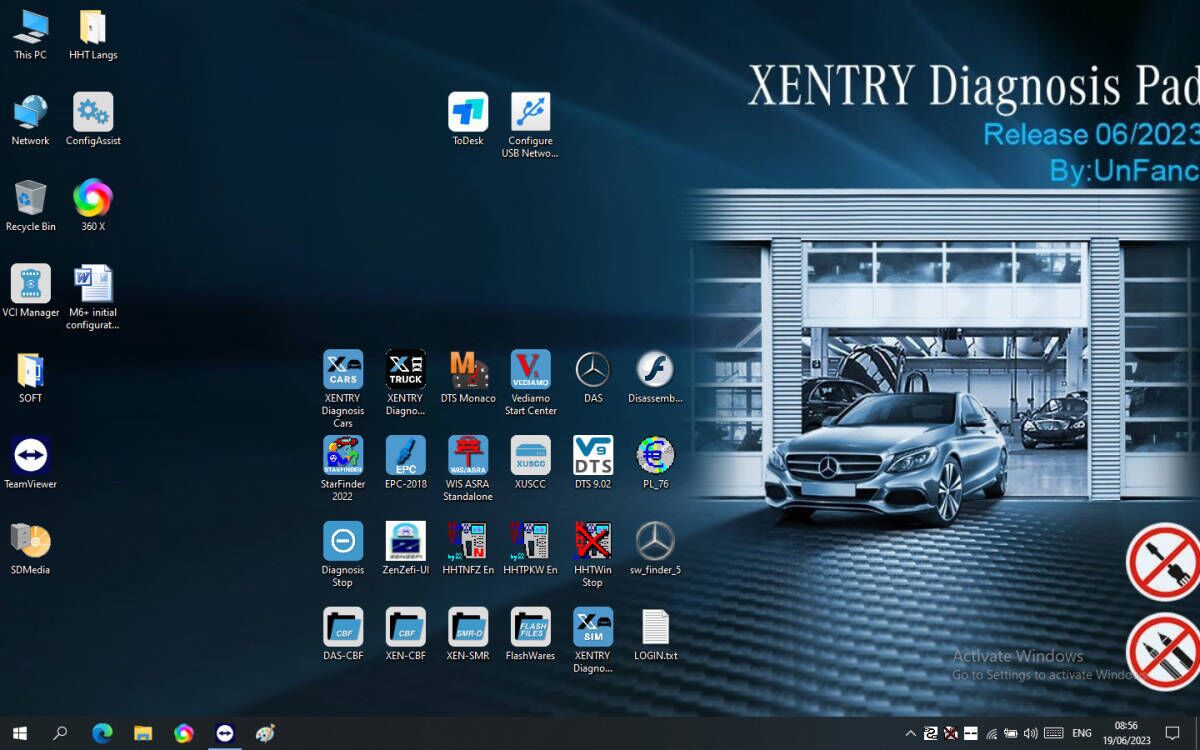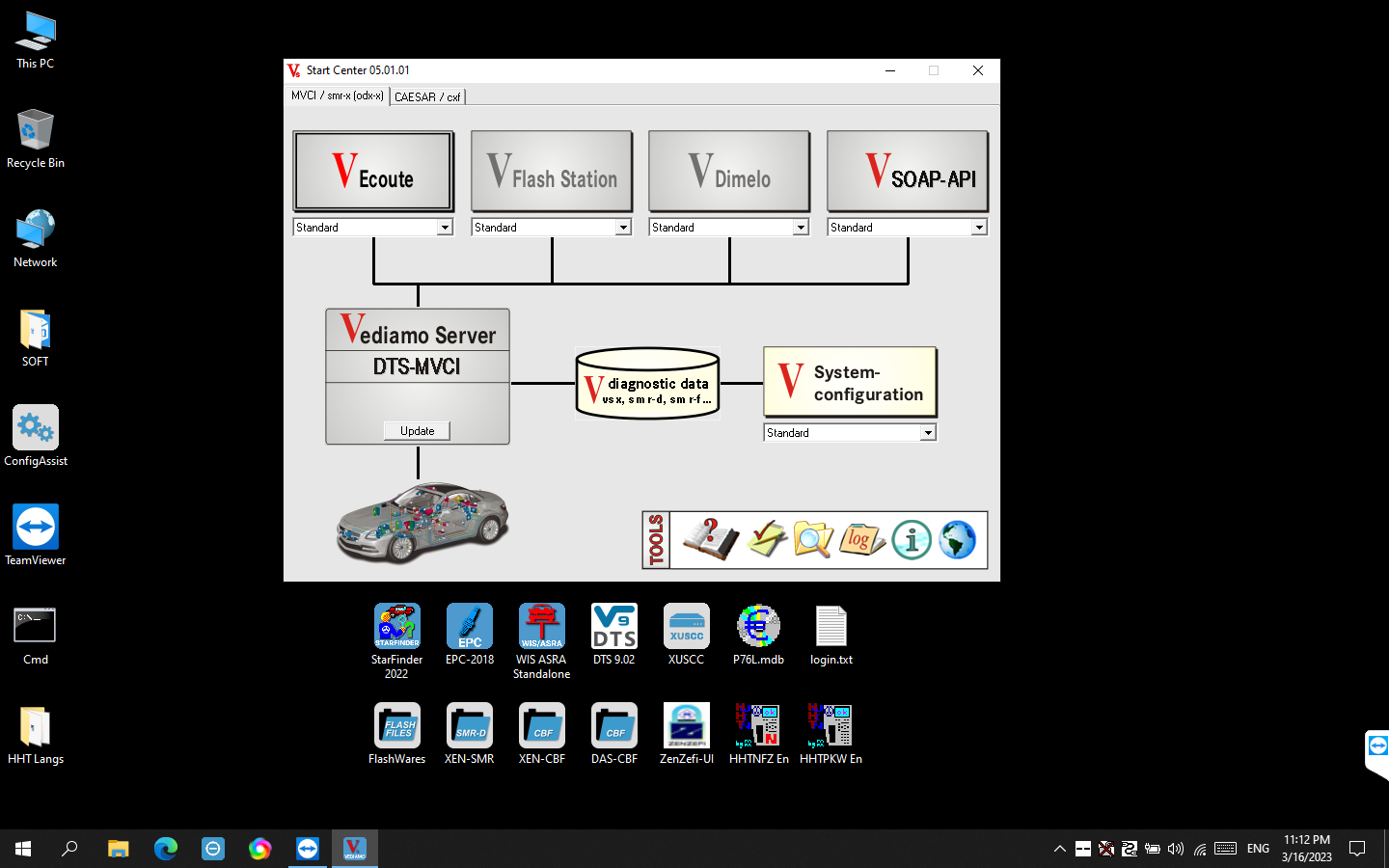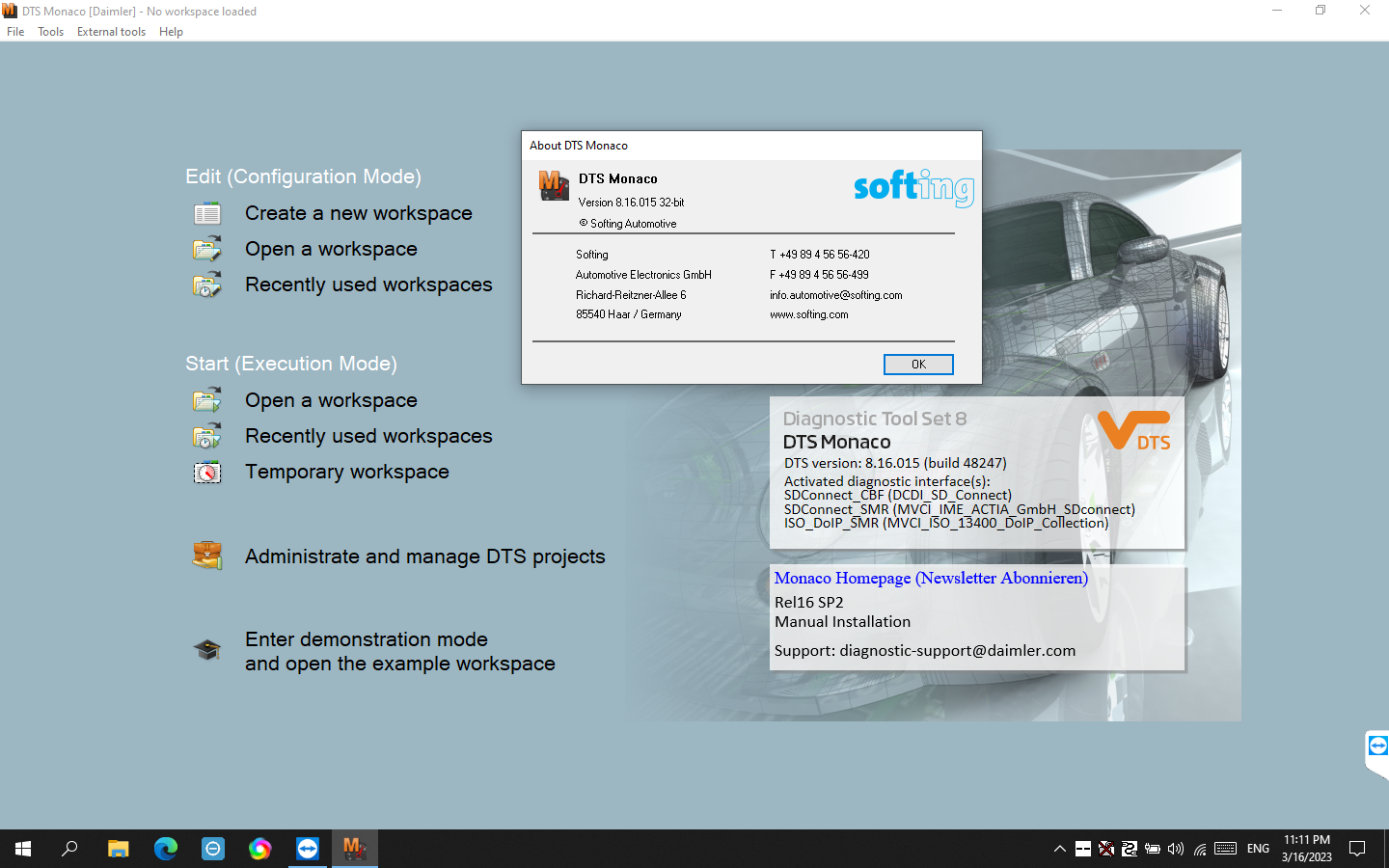 Notice:
Do not close or uninstall the built-in Huorong anti-virus software, otherwise the Mercedes-Benz software will be damaged, and do not install other anti-virus software.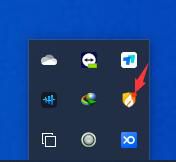 Passenger Car Supported List:

A(176), A(169), A(168), B(246), B(245), CLC(117), C(204) C(203), C(202), 190(201), E(212), E(211), E(210), 124(124), S(222), S(221), S(220), S(140), S(126),
E(207), CLK(209), CLK(208), CLS(218), CLS(219), CL(216), CL(215), CL(140) SLK(172), SLK(171), SLK(170), SL(231), SL(230), SL(129), SL(107), SLS(197),
M(166), M(164), M(163), G(463), G(461), E(212), E(211), E(210), 124(124), S(222), S(221),S(220), S(140), CLK(209), CLK(208), CLS(218), CLS(219), CL(216),
CL(215), CL(140), SLK(172), SL(231), SL(230), SL(129), SL(107),SLS(197), M(166), M(164), M(163), G(460), GL(164), GLK(204), R(251)
Van Supported List:
MB 100(631), T1, SprinterIII, SprinterII, SprinterI, Sprinter900, Citan, Vito(639), Vito(638), V(638), Viano(639), T2, Vario, Vaneo(414)
Truck Supported List:
Actros963/4, Actros2,3, AtegoIII, AtegoII, AxorII, Eonic, Zetros, Actros, Atego Light, Atego Heavey, HPN M96, Atron, HPN M2000, SKL, FSK, Further model series

Unimog Supported List:
U20, UGN, UHN

Bus Supported List:
TRAVEGO, INTOURO, INTEGRO, CITARO, CAPACITY, CITO, TOURISMO, O350/O403, CONECTO, O404, O405-O408,
Minibus, OC500, TOURO, TOURINO, MBC, MULITEGO, O500, O500/OH, OH, OH368, OF, OF384, LO, O400, FURTHER MODEL SERIES
Super Sports Car Supported List:
SLR(199)

DTS Monaco 9.02 Support Language List: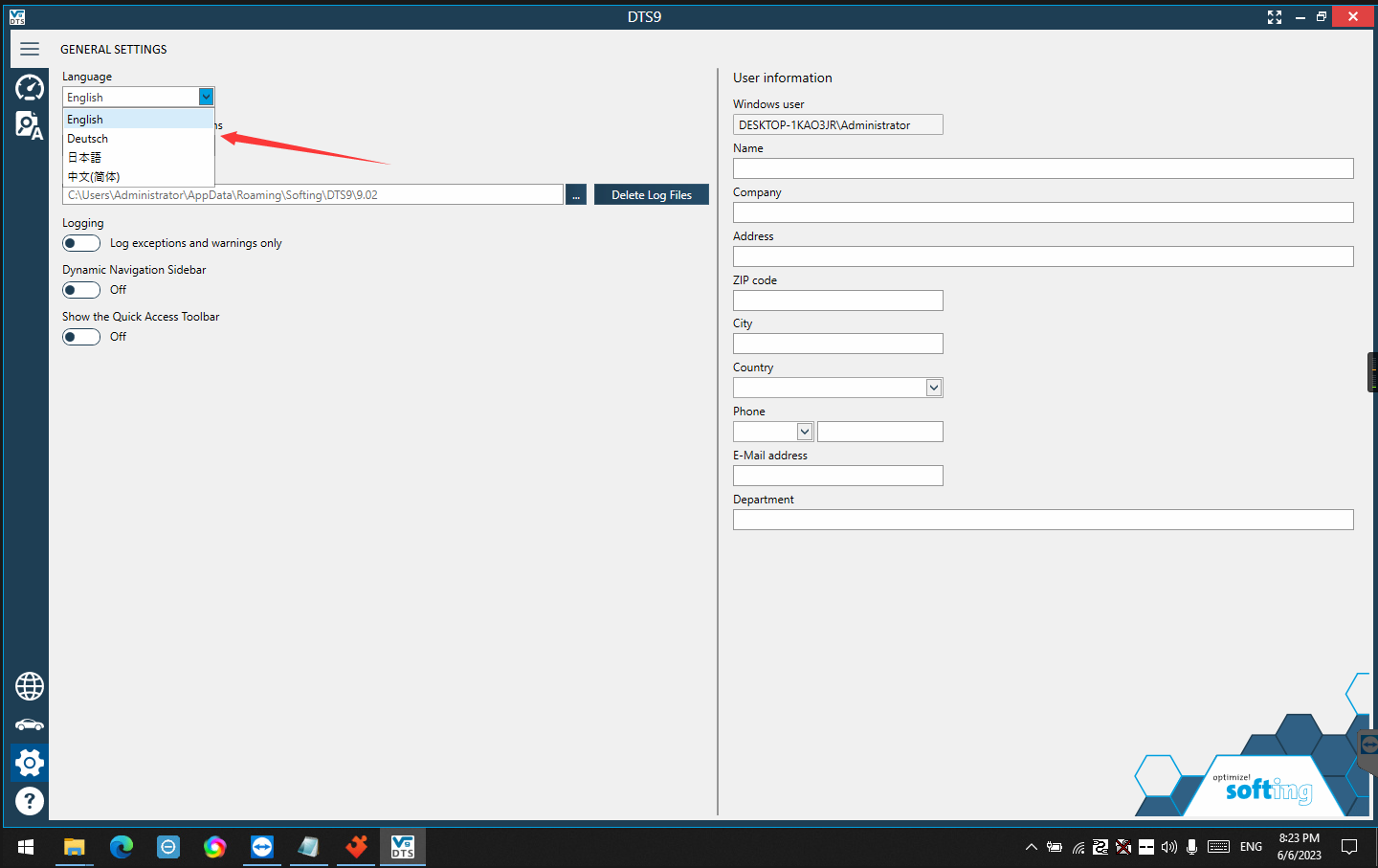 Package includes:

1pc x V2023.6 MB Star SD Connect C4 256G SSD