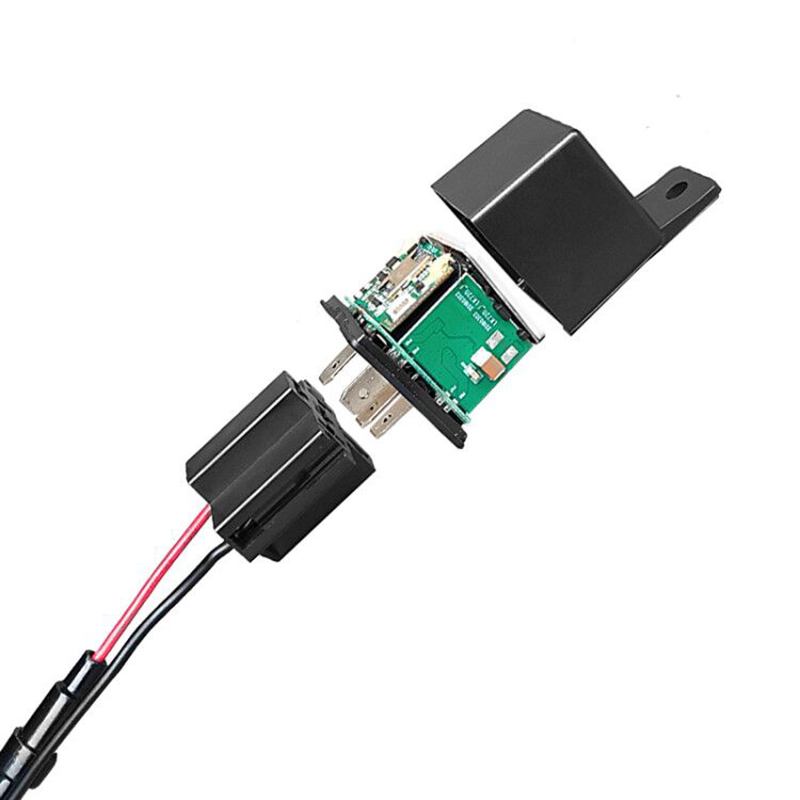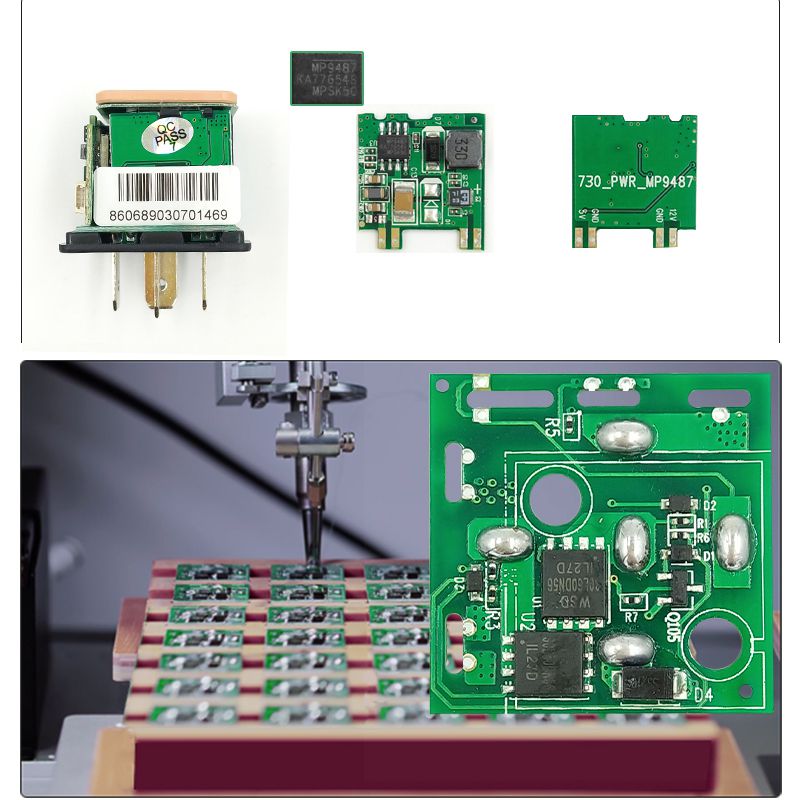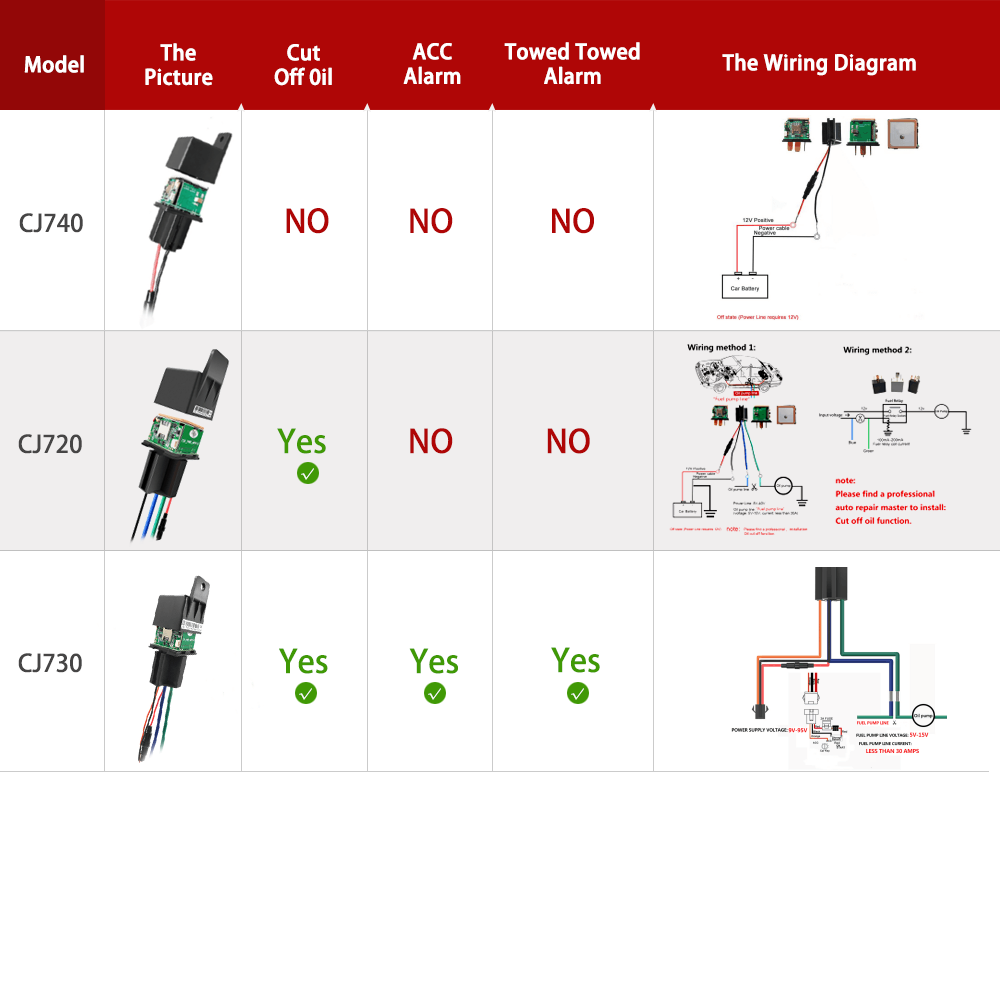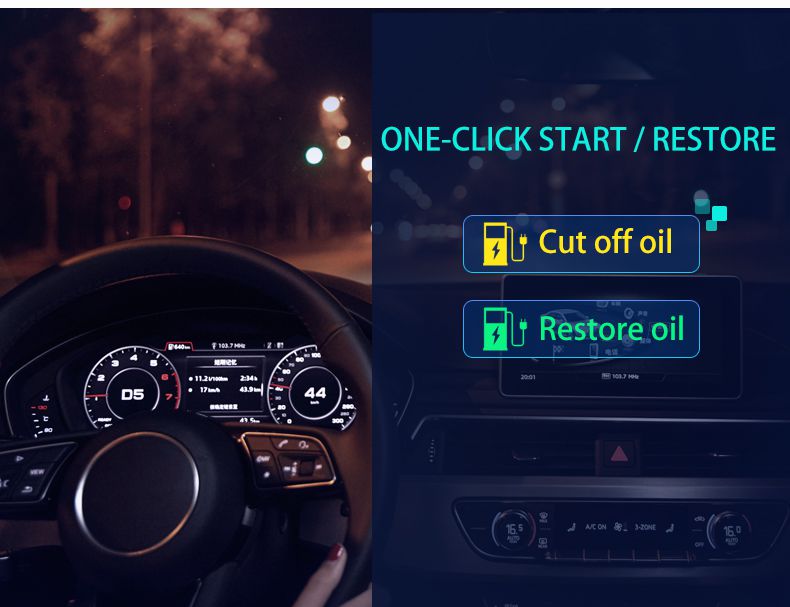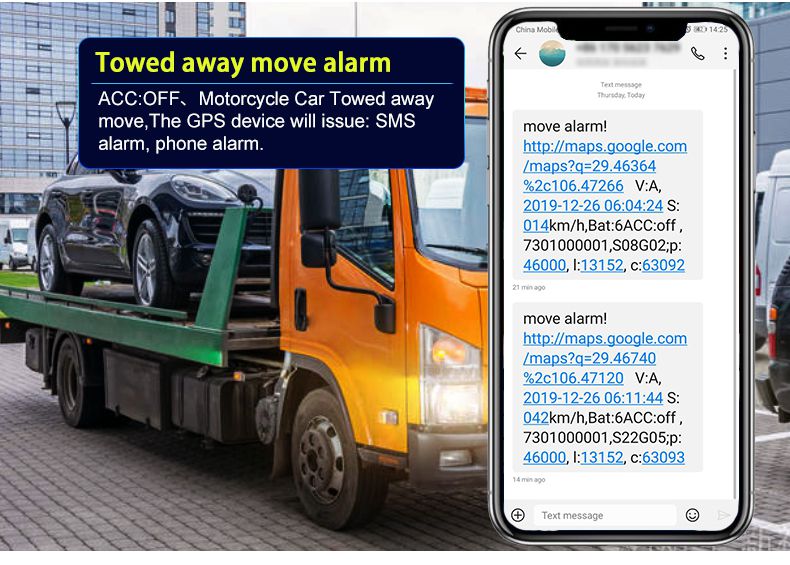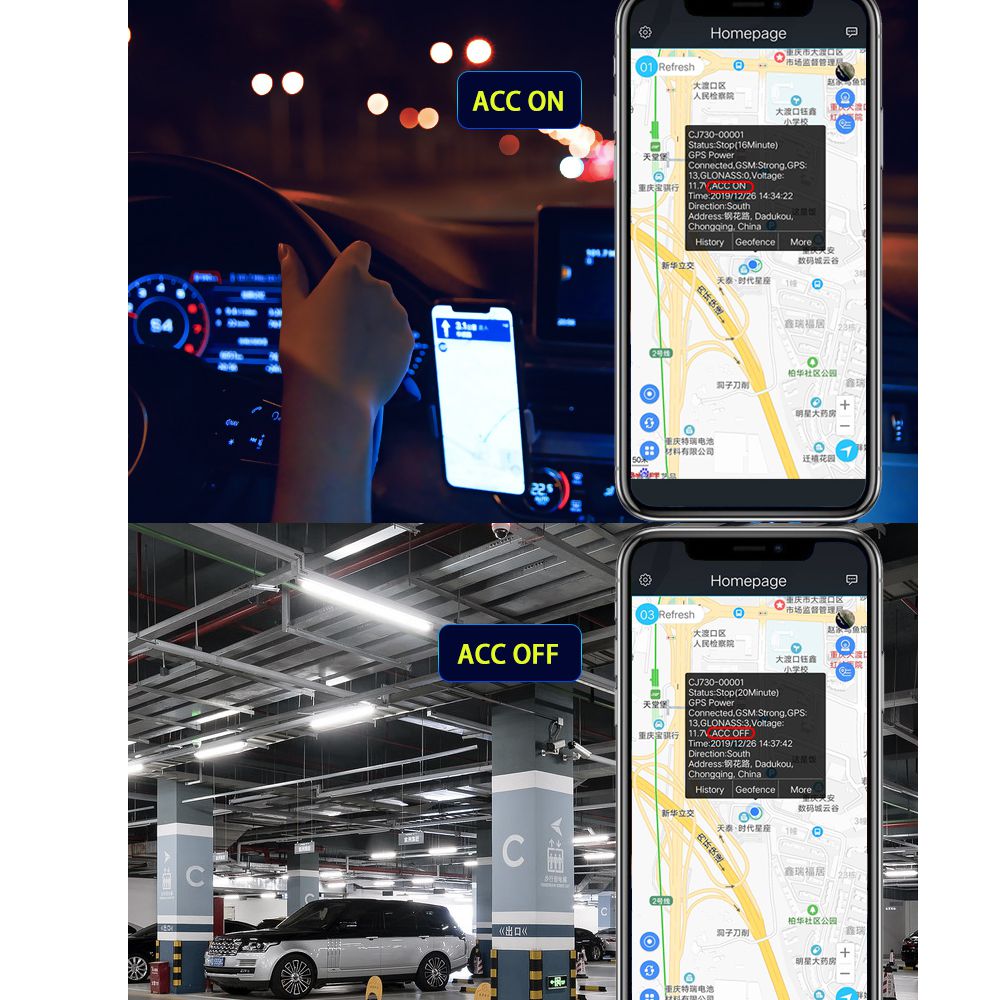 Motorcycles Hidden Mini Car Relay GPS Tracker Cut Off Oil Towed Away ACC Status SMS Alarm Locator Tracking System
Motorcycles Hidden Mini Car Relay GPS Tracker Cut Off Oil Towed Away ACC Status SMS Alarm Locator Tracking System Free APP CJ730
Shipping:

Airmail Post


Estimated delivery time:

7-45

working days.

See details?

Returns:

Return for refund within 30 days, buyer pays return shipping.

Read details ?

Support: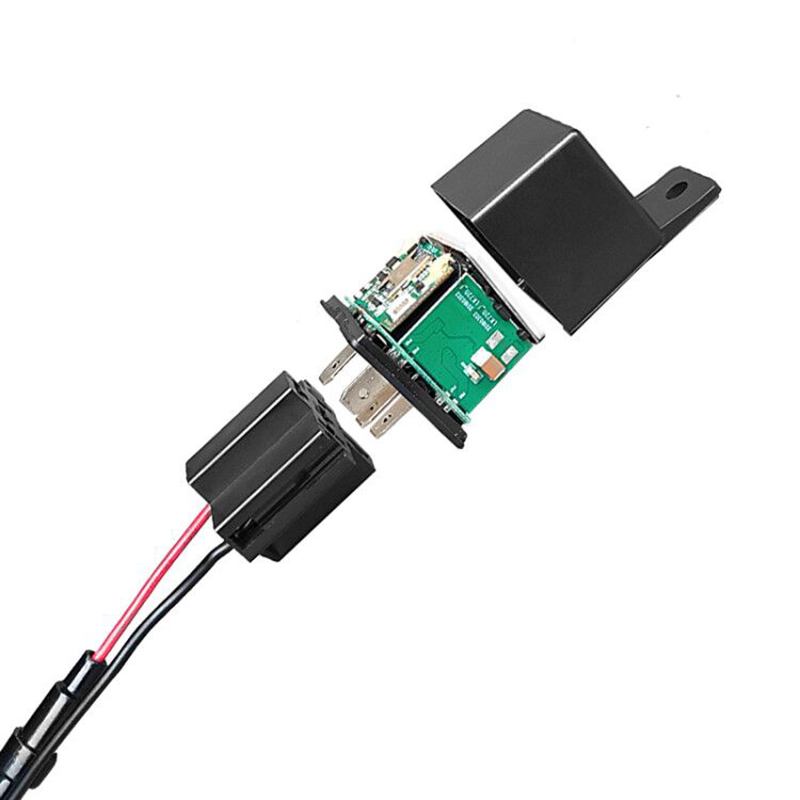 Product Details

Product's Reviews (0)
Motorcycles Hidden Mini Car Relay GPS Tracker Cut Off Oil Towed Away ACC Status SMS Alarm Locator Tracking System
Increased applicable vehicle range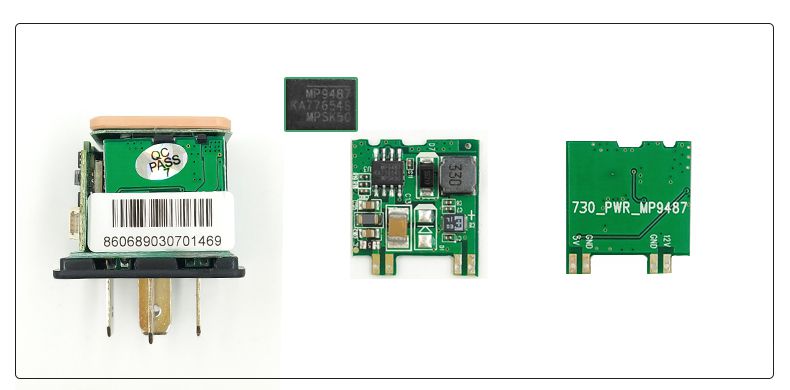 Robotic arm automatic welding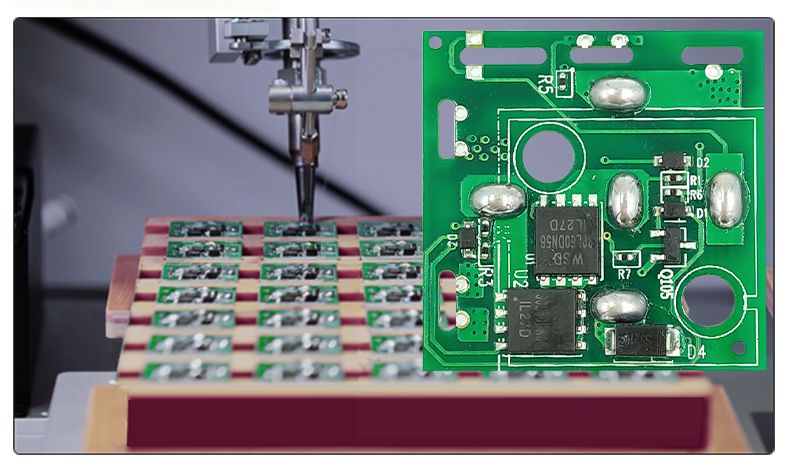 Patented manufacturer updates standard products
without LOGO
Easy to distinguish from other brand dealers
Details of other updates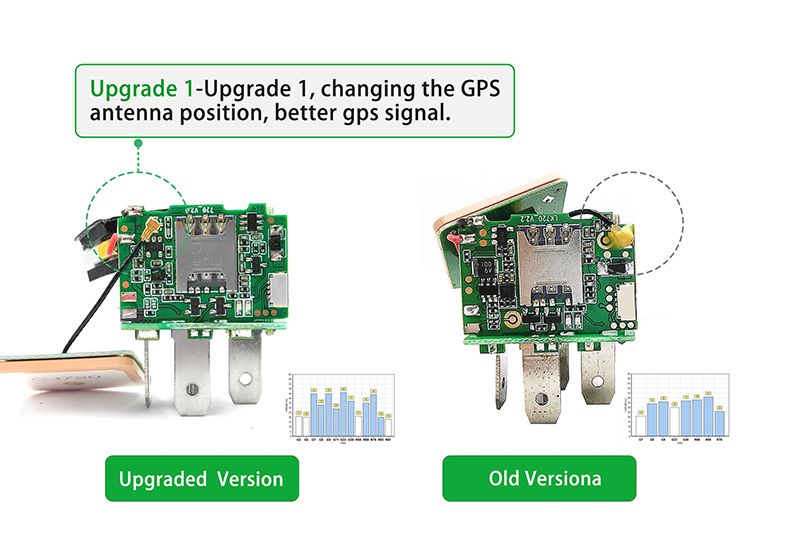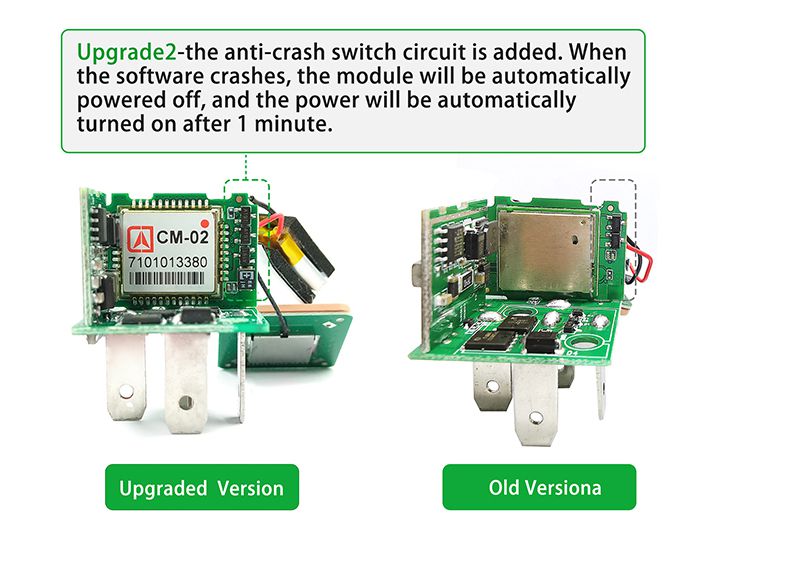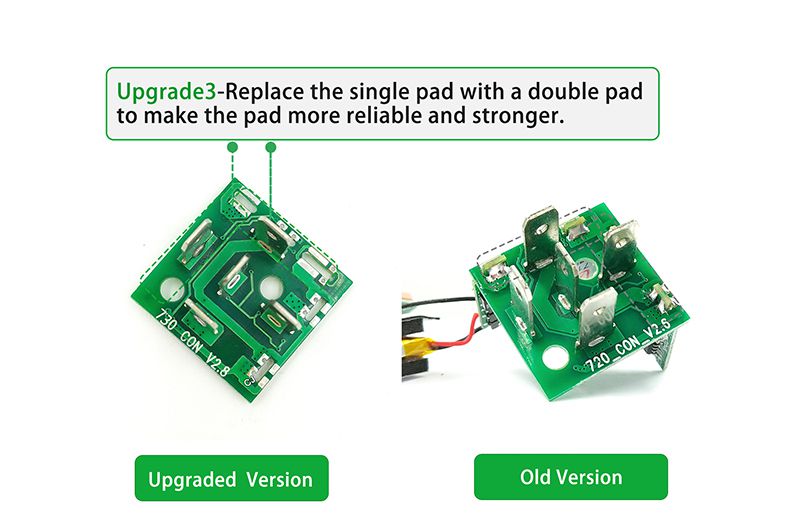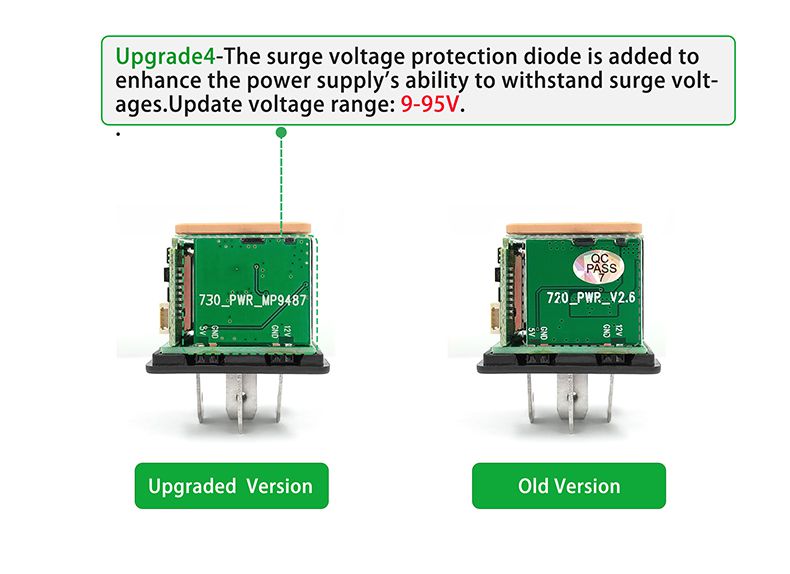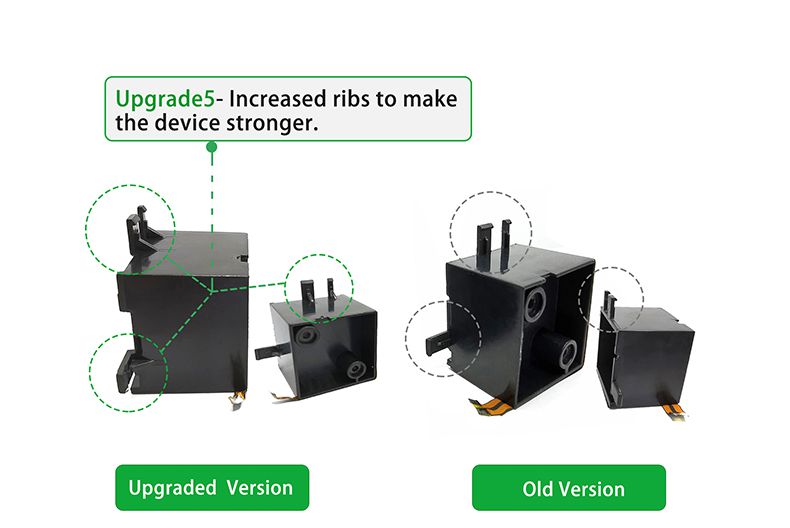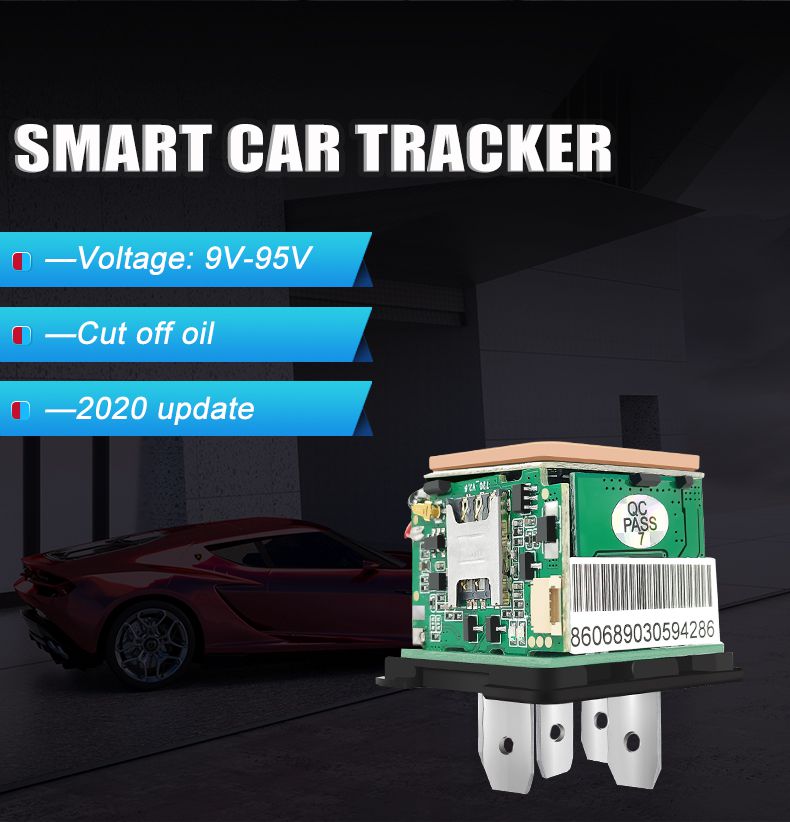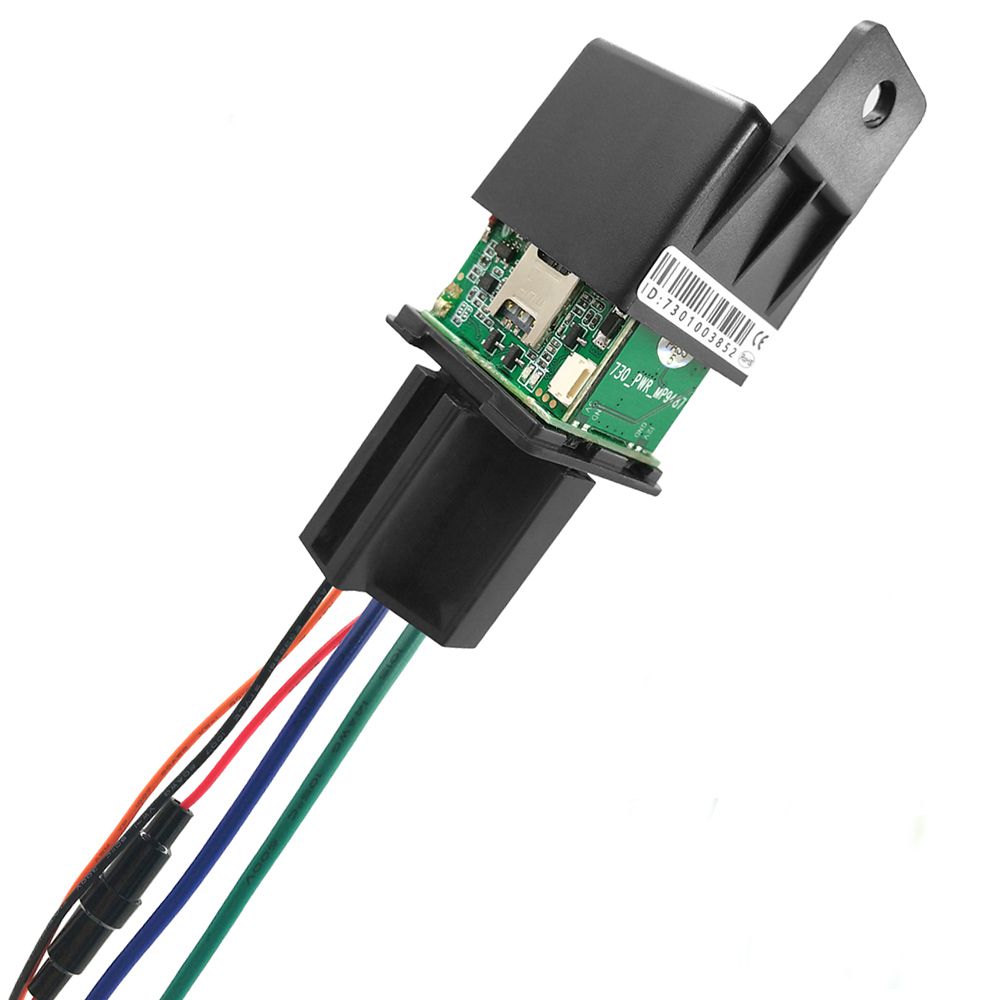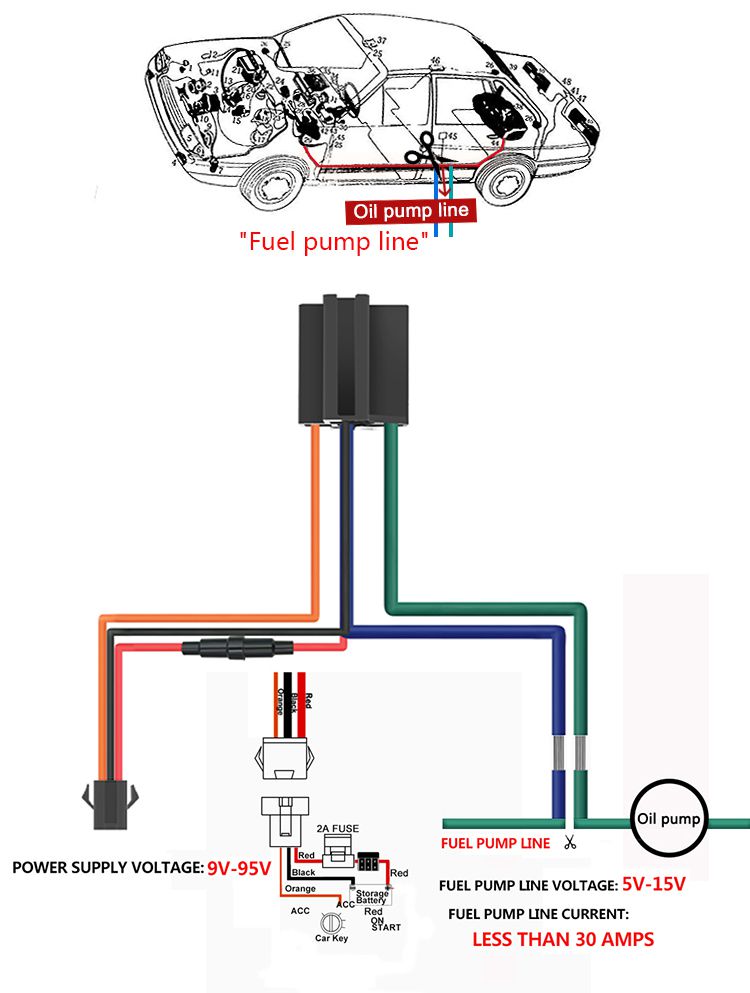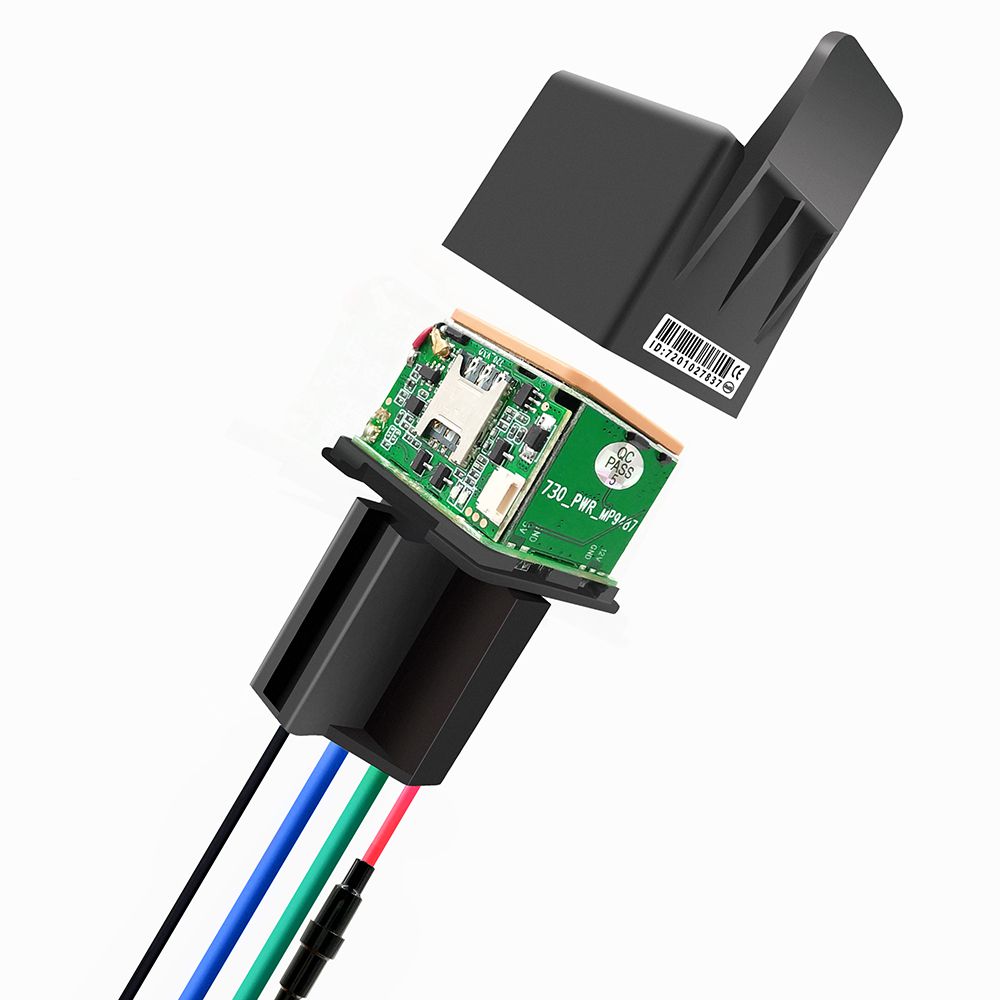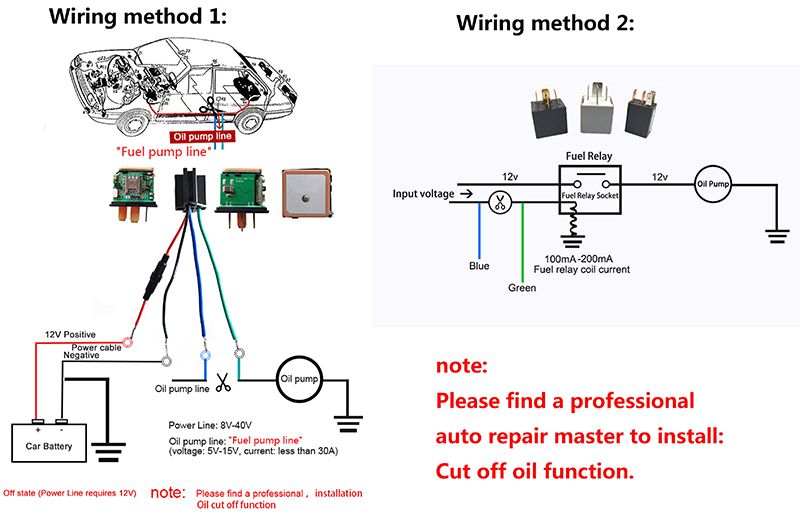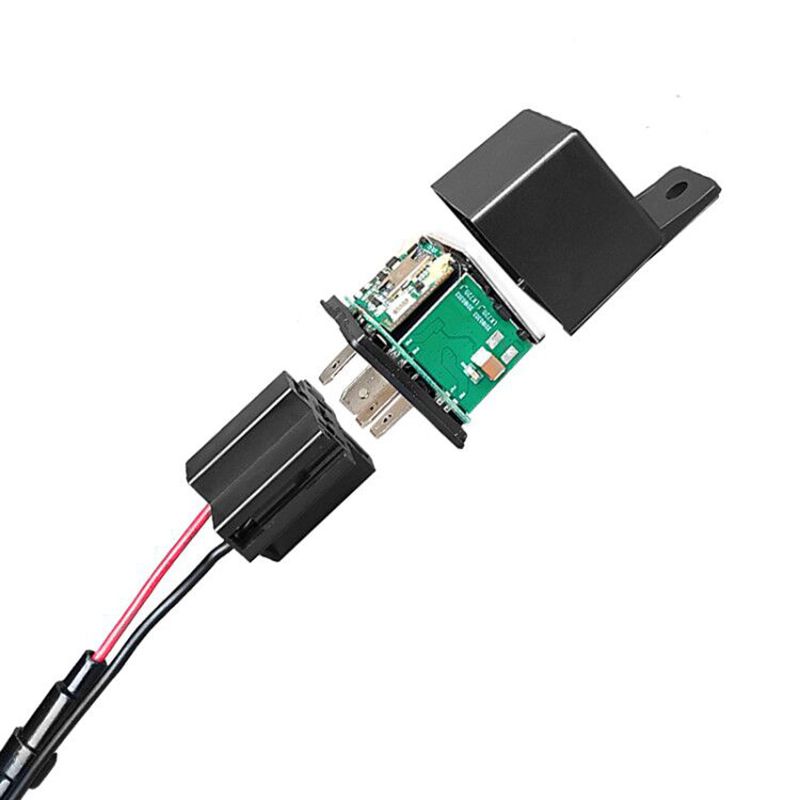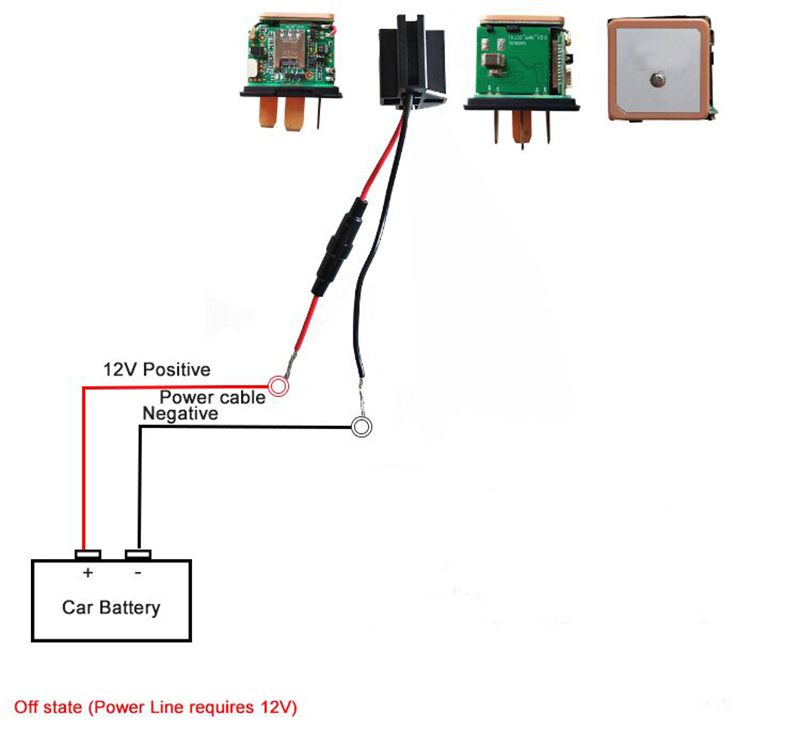 Intelligent anti-theft system
Car start, automaticallycancel the anti-theft mode; stop the fire, the positioner
automatically enters the anti-theft mode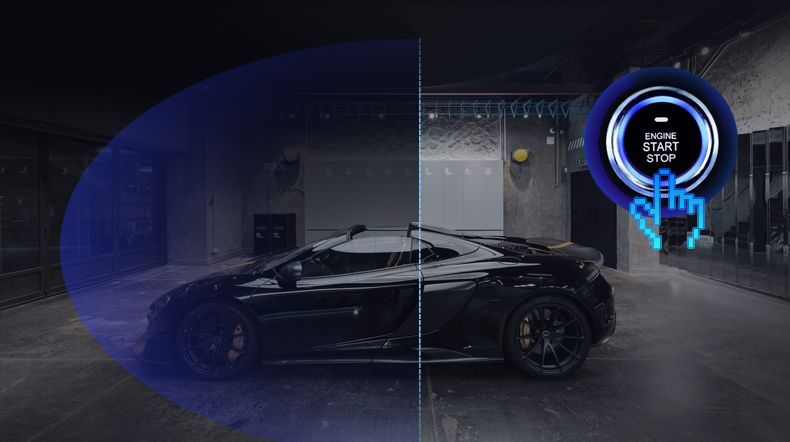 Multiple location tracking—
24 hour upload
Beidou+GPS+LBS multi-mode positioning system makes the acquired position
information more accurate and reliable, and rejects all errors;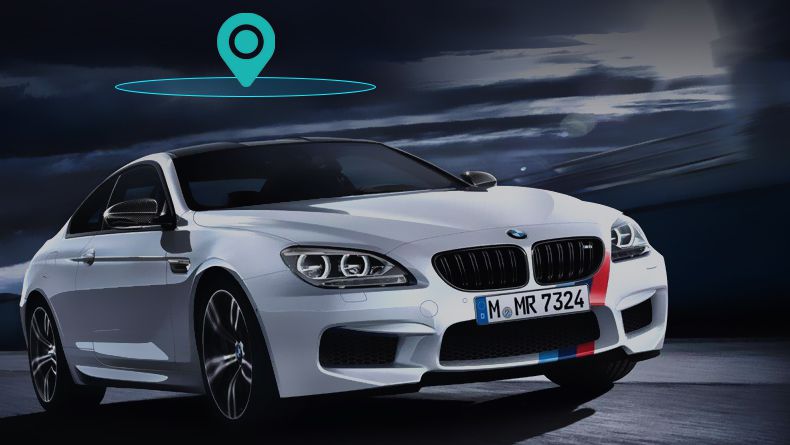 Electric fence
Set the security zone. When the car enters or leaves the security zone, the mobile
phone will receive the reminder at the first time. You can keep track of the car dynamics
without opening the app.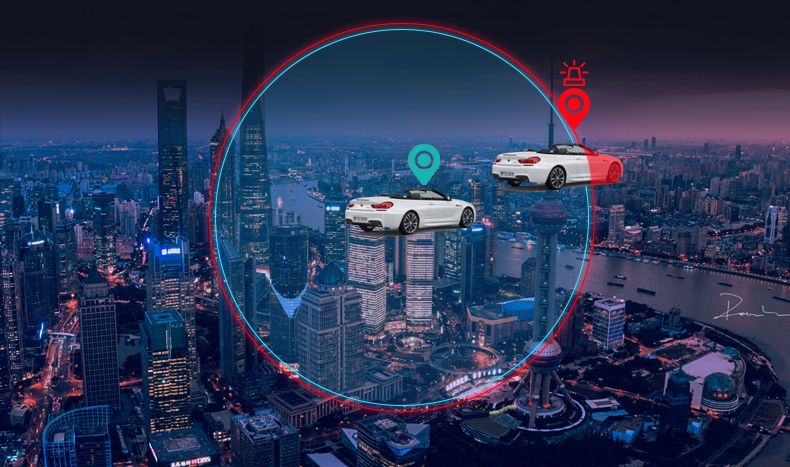 Historical track—
180 days
Free storage of the cloud, recording the car's 180-day driving trajectory throughout the
day, in case of special circumstances, do not worry, the phone can be seen
anytime, anywhere, it is so capricious.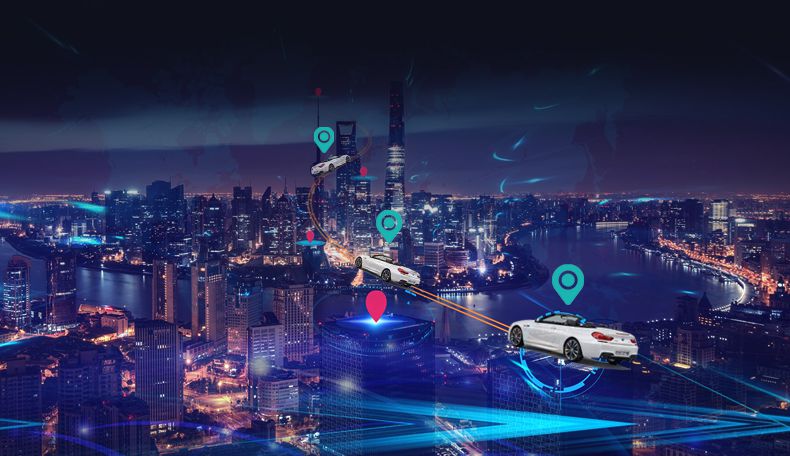 Vehicle vibration alarm
When the car is stationary, the positioner automatically enters the fortified state. When the car is moved or bumped, the positioner will immediately send an alarm message to the owner (sms, phone, APP, multiple alarm prompts)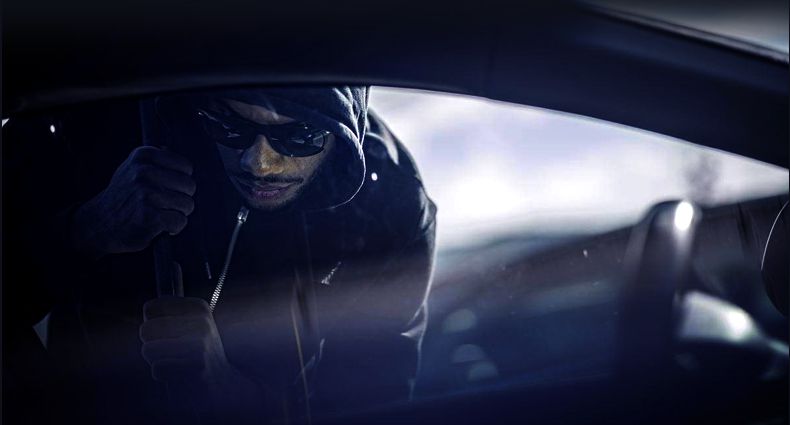 Equipment removal alarm
The device is equipped with a sensitive sensor, and when the device is removed
or destroyed, the owner will immediately receive an alarm message.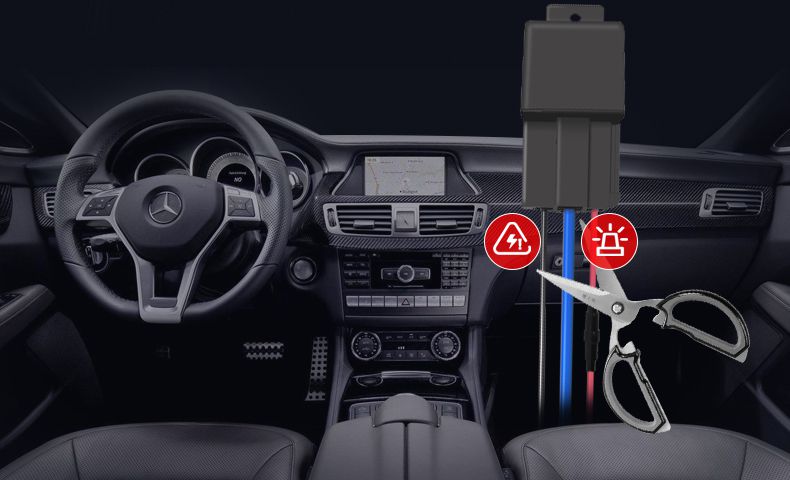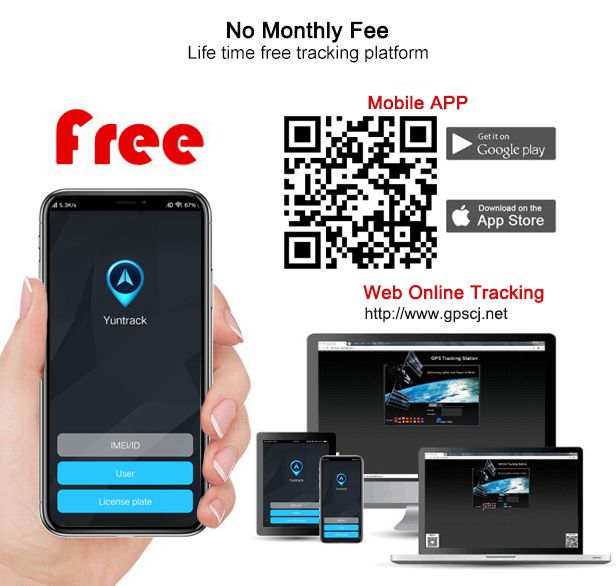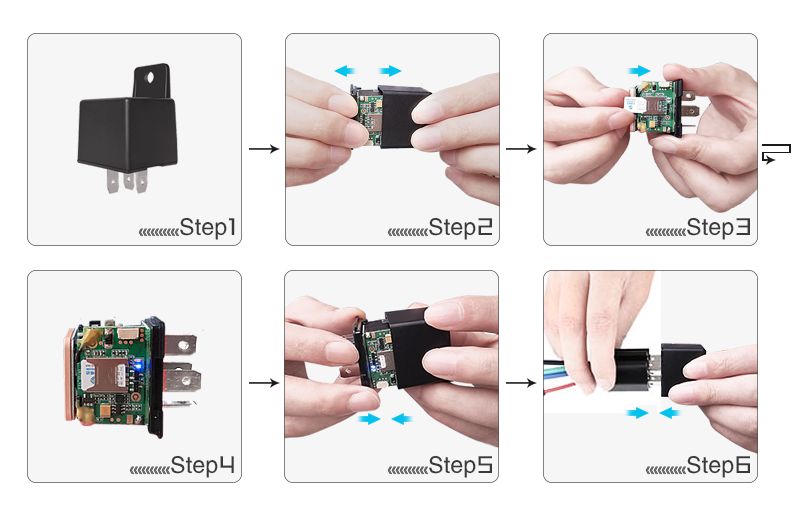 How to use
CJ720 uses video introduction
https://www.youtube.com/watch?v=AhrsDzZnNiQ&feature=youtu.be
1. opend the cover,Insert a NANO SIM card support GSM/GPRS network into the slot and make sure the chip side is up、(blue light flashes, green light flashes,)
2.Set APN: APN123456 CMNET(please use your local APN instead of CMNET,if you do not know the APN content,you should contact your SIM card supplier)
3. Set admin number by sending a SMS command to the SIM card inside device
For example: admin123456+86186******(+86186*****should be youe phone number)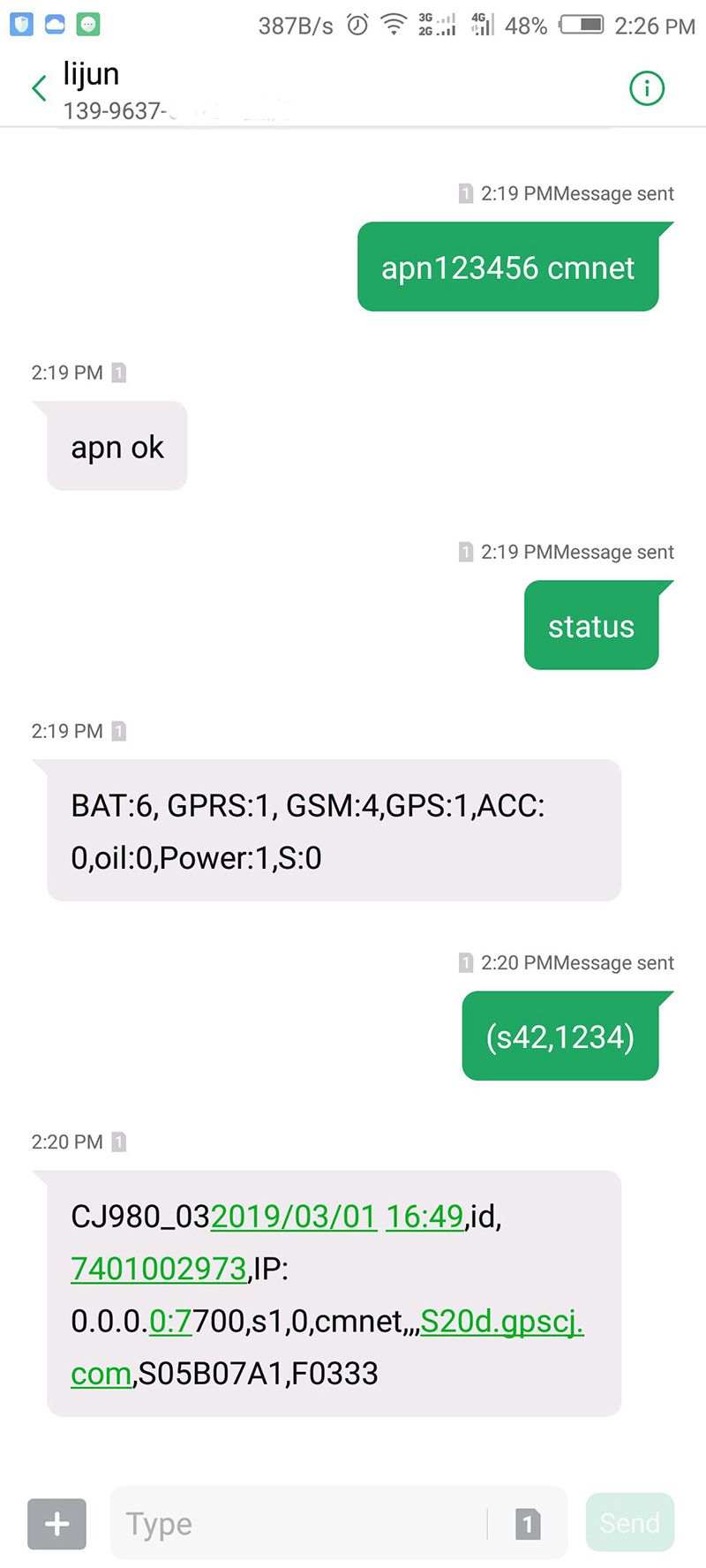 APP
Google store (
Yuntrack
)
APP

Google Maps choose to login(ID / user , two login methods)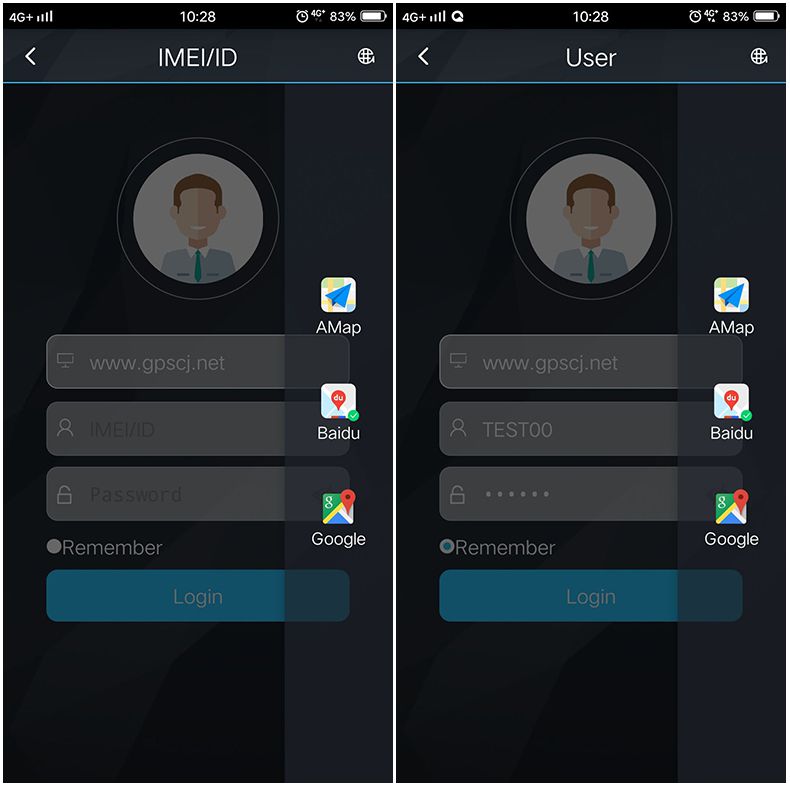 PC website login

(ID / user , two login methods)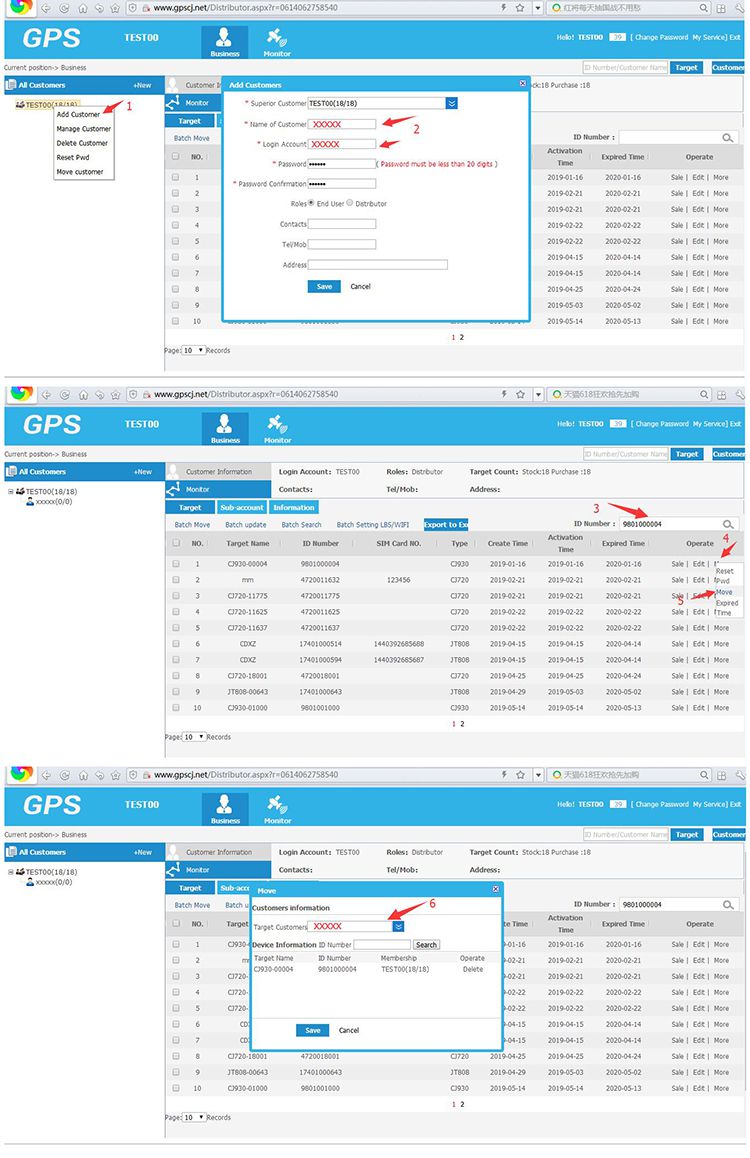 APP
Cut off oil
instruction: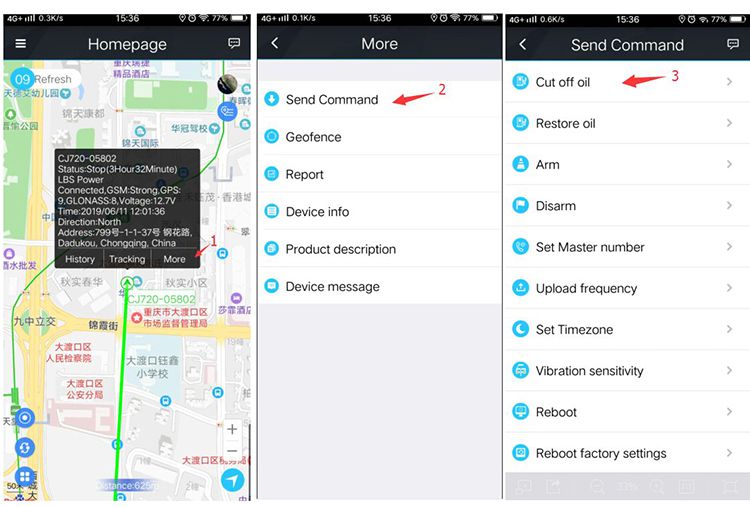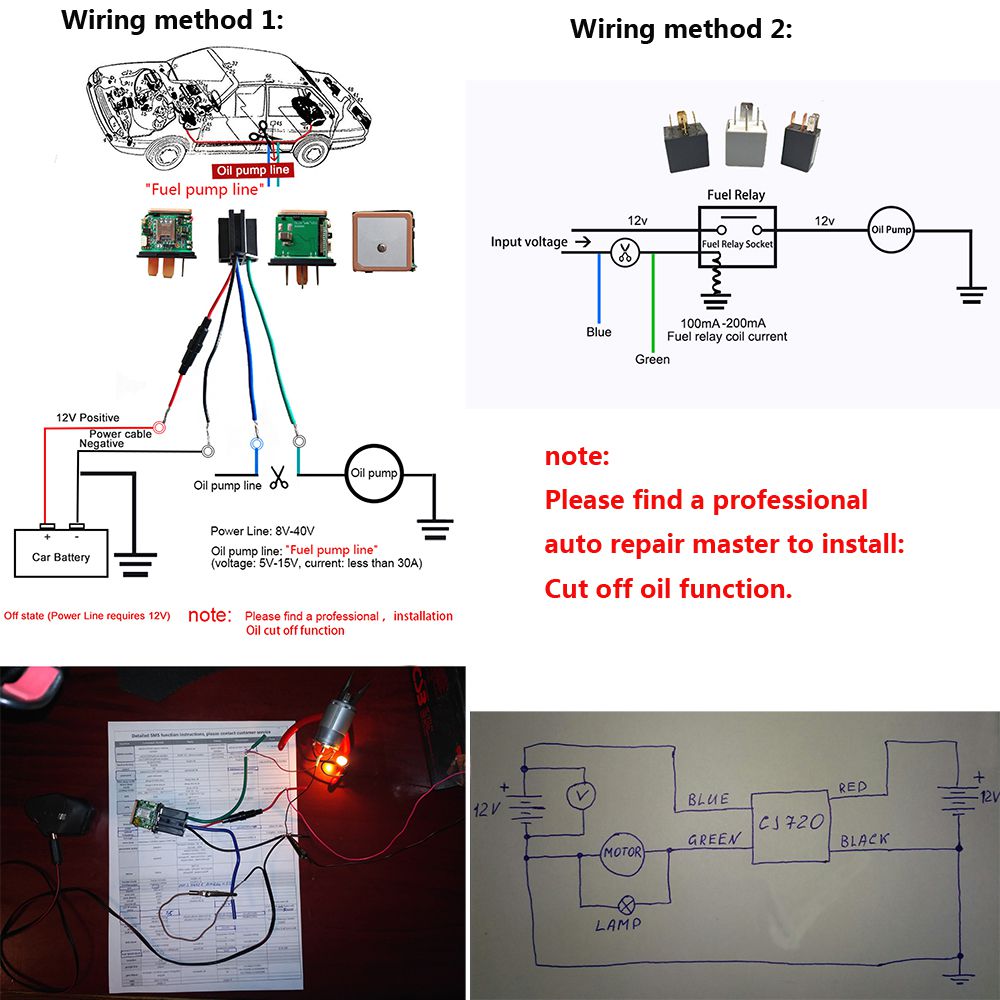 Wiring method 1:
Special Note:
Oil pump(fuel pump) line search
Need professionals.
Or auto mechanic repair shop to help find.
Power supply, fuel cut control line
(1) The standard power supply of this equipment is 9V-95VDC, the red line is the positive pole of the power supply, and the yellow (black) is the negative pole of the power supply; when installing the negative pole of the power supply, please select the grounding or grounding separately, and do not share with other ground lines;
(2) The oil cutoff control line (green/blue line) is connected to the oil pump(fuel pump) line.
3. The voltage of the fuel pump line is: 5-15V. The current range is less than 30A.
Wiring method 2:
This method requires professionals to install and operate:
1. Locate the fuel relay.
2. Inside the fuel relay socket:
Fuel relay coil:
(The current range is generally 100-200 mA, which is safer, more applicable models, and safer equipment)
3. Cut: (fuel relay coil) voltage input line
The blue and green lines of the GPS device are respectively connected to the extension line of the (fuel relay coil) voltage input line.
Send Command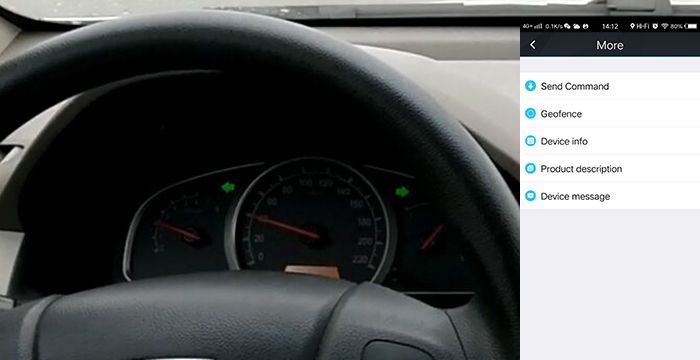 Cut off Oil
(The car can't be started, it can only start normally after it needs Restore Oil, and the speed is 60KM/H Cut off Oil - it can go out normally after about 2 minutes.)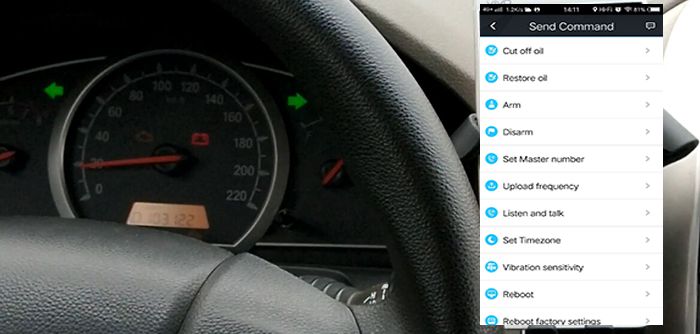 GPS and Russian GLONASS dual-mode positioning
◆ Real-time tracking
◆against pseudo base-station&detect
◆ Vibration/Displacement/Low battery/Power off/over speed alert
◆ Main power cut off alert
◆ Geo-fence
◆ History Route
◆Cut and resumeFuel Pumpremotely
◆ AGPS locating
Functions and Product parameters (
Relay GPS Tracker
CJ720/Off petrol and electricity)
Terminal size : 31x 31x 57mm
Weight:50g
Backup Battery:3.7V 100mAh
Network: GSM/GPRS
Network Band:850/900/1800/1900Mhz
GPS module: MTK2503
GPS sensitivity: -159dBm
GPS position accuracy: 10m
First positioning time: Cold start 45-120 seconds
Warm start: 35 seconds
Hot start : 1 second
Operating voltage: 10-50V input
Battery : Built-in lithium battery 3.7V 110mAh
Storage temperature: -40°C to +85°C
Operating temperature: -20°C to +55°C
Humidity :5% - 95% Non-solidified
LED Indicator Definition
Green Indicator:GPRS
| | |
| --- | --- |
| Status of indicator | Meaning |
| Flash | GSM/GPRS conversation start |
| Continuously in bright status | No GPRS signal |
| Green Led off | Power off or in sleep mode |
Blue Indicator:GPS
| | |
| --- | --- |
| Status of indicator | Meaning |
| Flash | GPS location successful |
| Continuously in bright status | GPS signal searching |
| Blue led off | Power off or in sleep mode |
Red Indicator:Power charge
| | |
| --- | --- |
| Status of indicator | Meaning |
| Continuously in bright status | charging |
| Red led off | Power off or charged full |
More Commands
Function

Command Format

Reply

Delete

for example

APN

apn+123456+space+content

apn ok

apn123456 cmnet

apnuser+123456+space+content

apnuser ok

apnpasswd+123456+space+content

apnpasswd ok

admin number

admin123456+space+admin phone number

admin ok

noadmin123456

admin123456 186********

time zone

timezone+123456+space+GMT No.

timezone ok

timezone123456 +1

Power save(default)

sleep123456 time

sleep time ok

shock sleep

sleep123456 shock

sleep shock ok

no sleep

sleep123456 off

sleep off ok

upload frequency

upload123456+space+time

upload ok

upload123456 10

Cut and resume oil

555

Cut oil OK

666

Arm&Disarm

111 or SF

Arm delay in 0s

000 or CF

Position

G123456# or where

Google map

Restart

rst

restart ok

Back to factory

format

No reply
Faults & The solutions
Q:Start up Fail?
A:Check the cable connect right or not.
Q:The device can not obtain location information?
A:Place the unit at the open area to test.
Q:How to choose SIM card?
A: the SIM card must support GSM&GPRS,and ensure that the
card has enough currency and credit.
Q: How to use in the foreign countries?
A:please set the APN before use,please edit the text "APN123456
CMNET " and send it to the SIM card of the device,CMNET is
Chinese operator's APN, Replace the corresponding APN when
use in other countries, APN details, please consult your local SIM
card carrier.
Cautions
Please comply with the instructions to extend the unit life:
1. Keep the unit dry. Any liquid, i.e. rain, moisture, may destroy or
damage the inside circuitry.
2. Don't use & store the unit in dusty places.
3. Don't put the unit in overheated or over cooled places.
4. Handle carefully. Don't vibrate or shake it violently.
5. Clear the unit with a piece of dry cloth. Don't clean in chemicals,
detergent.
6. Don't paint the unit, this may cause some foreign materials left in
between the parts.
7. Don't disassemble or refit the unit.
8. Please use the battery and charger provided by manufacturer.
Using other batteries and chargers will cause unwanted situation