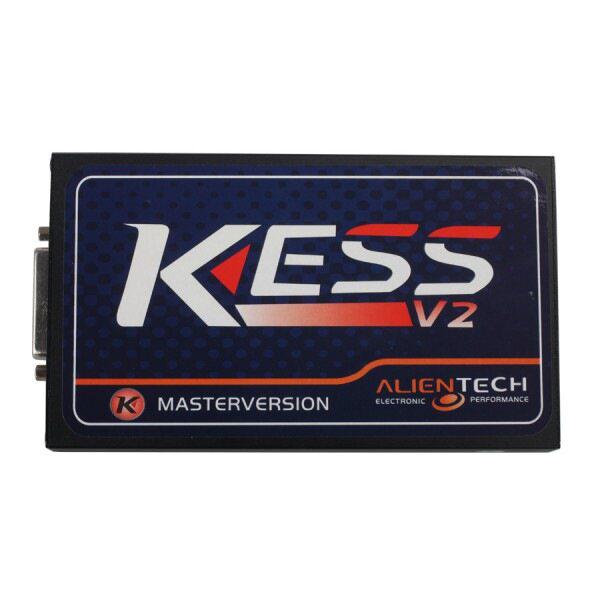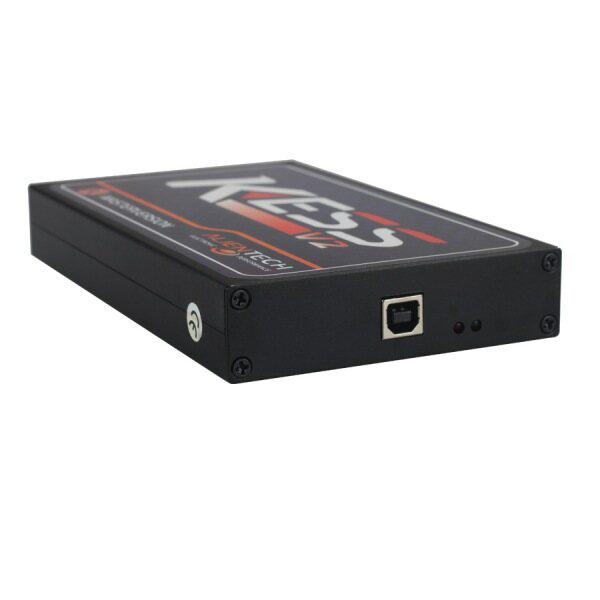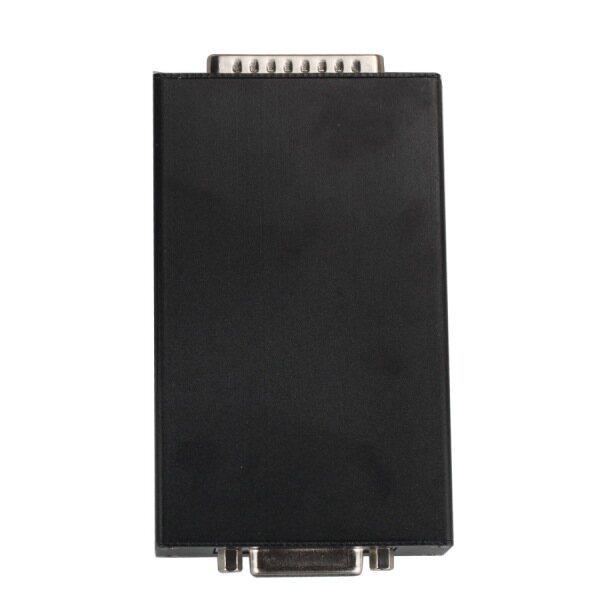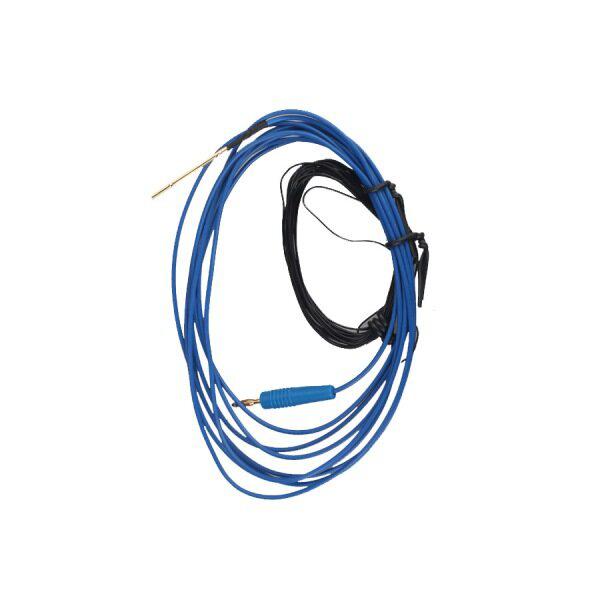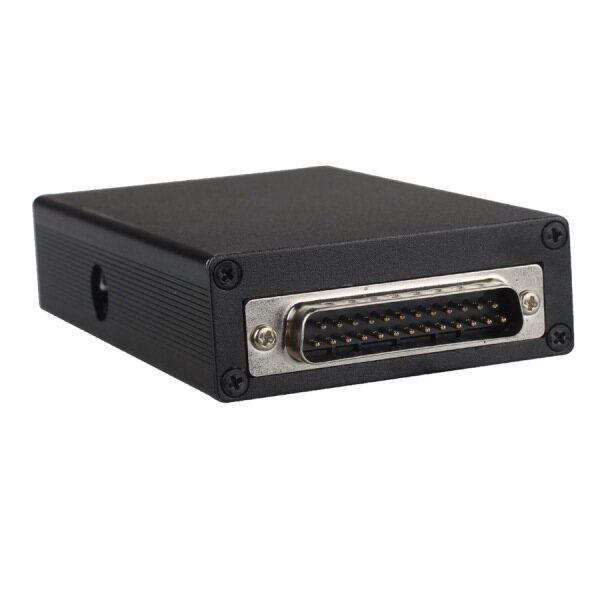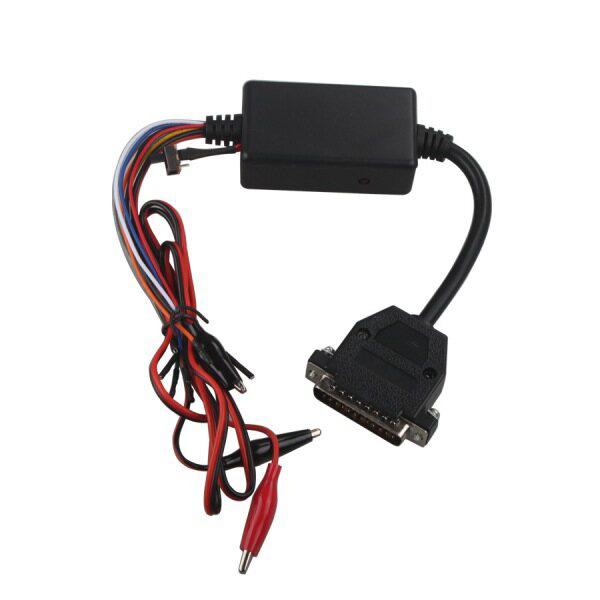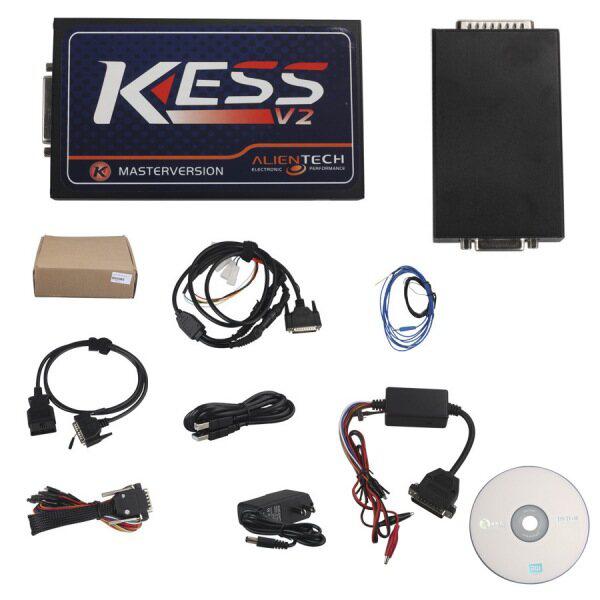 V2.35 Truck Version KESS V2 Firmware V4.024 Manager Tuning Kit Master Version
1. Truck version KESS V2, support more trucks model than any version.
2. Compared with other version, firmware V4.024 is more stable.
Price:

US$79.00

/

piece
Discount Price:
Shipping:

Express Shipping Service


Estimated delivery time:

3-15

working days.

See details ?

Returns:

Return for refund within 30 days, buyer pays return shipping.

Read details ?

Support: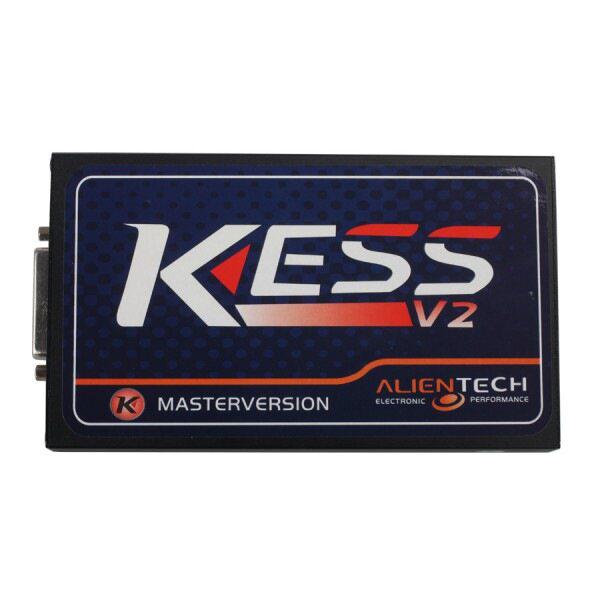 Product Details

Product's Reviews (0)
Software Support Multi-languages: English, German, Spanish, Italian, Portuguese, French
Notice:
1. This
KESS
V2 is with 30 tokens,if the tokens used up,you need to buy Fix Chip,and then you will have another 30 tokens.
2. Don't connect to internet while using the device, or it may damage the hardware
3. We recommend you use V2.33 software, it's more stable
V4.024 Truck Version KESS V2 Display: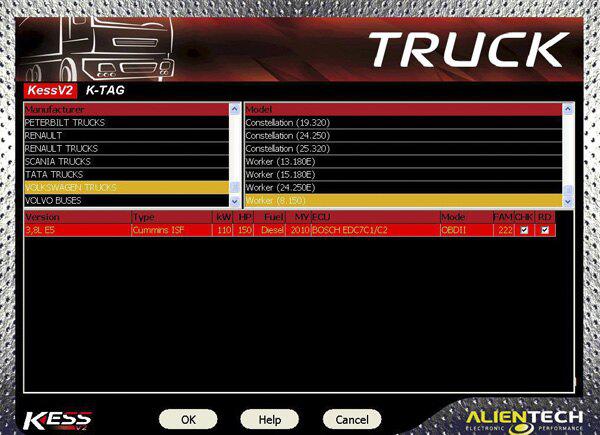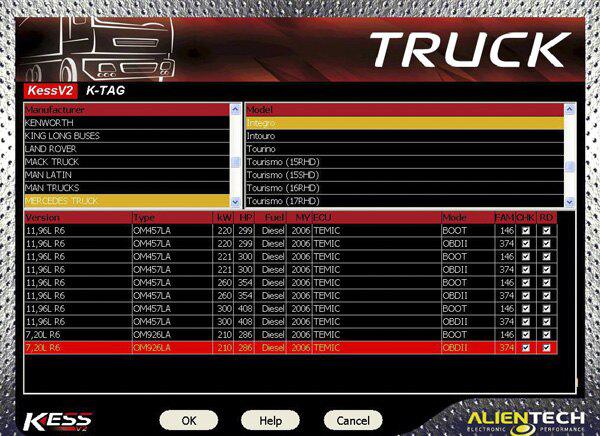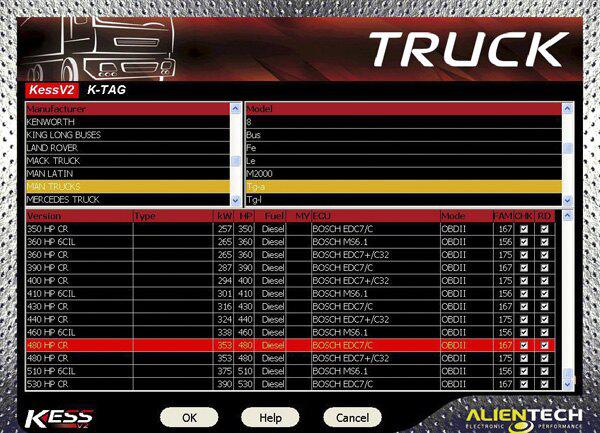 Firmware Comparation:

The left one is V3.099,the middle one is V4.036,the right one is our V4.024



Kess V2 Has Several Built in Features and Safeguards Including:
1. Check of the battery voltage in real-time
2. Full Recovery function in case of problems
3. Automatic correction of the Checksum, (where available)
4 Boot-Loader mode supported
5. Management of the programming counters
6. ScanTool function to remove DTC
7. Several options of reading/writing speed
8. Option to write full file/section of the map
9. Full integration with
ECM
Titanium

KESS V2 Support Car List:
Bike Adiva Ad 250 250cc E3 Petrol N/A 2010 MARELLI IAW MIU 317
Bike Adiva Ad 250 250cc E3 Petrol N/A 2010 MARELLI IAW MIU 317
Bike Aprilia Atlantic 250 250cc E3 Petrol N/A 2007 MARELLI IAW MIU 317
Bike Aprilia Atlantic 250 250cc E3 Petrol N/A 2007 MARELLI IAW MIU 317
Bike Aprilia Atlantic 500 Sprint 460cc E2 Petrol 34 2005 MARELLI IAW MIU 317
Bike Aprilia Atlantic 500 Sprint 460cc E2 Petrol 37 2005 MARELLI IAW MIU 317
Bike Aprilia Dorsoduro 750 750cc E3 Petrol 95 2008 MARELLI IAW 5DM 315 94
Bike Aprilia Dorsoduro abs 750cc E3 Petrol 95 2009 MARELLI IAW 5DM 315 94
Bike Aprilia Mana 850 839cc E3 Petrol 76 2007 MARELLI IAW 5AM 86
Bike Aprilia Mana 850 abs 839cc E3 Petrol 76 2010 MARELLI IAW 5AM 86
Bike Aprilia Mana 850 GT abs 839cc E3 Petrol 76 2010 MARELLI IAW 5AM 86
Bike Aprilia Rsv4 Factory 996cc E3 Petrol 180 2009 MARELLI IAW 7SM 316 239
Bike Aprilia Rsv4 R 996cc E3 Petrol 180 2010 MARELLI IAW 7SM 316 239
Bike Aprilia Scarabeo 200 Light 180cc E3 Petrol 19 2007 MARELLI IAW MIU 317
Bike Aprilia Scarabeo 500 i.e. 492cc E3 Petrol 39 2006 MARELLI IAW MIU 317
Bike Aprilia Shiver 750 GT 750cc E3 Petrol 94 2009 MARELLI IAW 5DM 315 94
Bike Aprilia Shiver 750 GT abs 750cc E3 Petrol 94 2009 MARELLI IAW 5DM 315 94
Bike Aprilia Sl 750 Shiver 750cc E3 Petrol 34 2007 MARELLI IAW 5DM 315
Bike Aprilia Sl 750 Shiver 750cc E3 Petrol 95 2007 MARELLI IAW 5DM 315
Bike Aprilia Sl 750 Shiver abs 750cc E3 Petrol 34 2008 MARELLI IAW 5DM 315
Bike Aprilia Sl 750 Shiver abs 750cc E3 Petrol 95 2008 MARELLI IAW 5DM 315
Bike Bmw Motorrad Hp2 Enduro 1170cc E3 Petrol 105 2005 BOSCH BMSK ME9 274 136
Bike Bmw Motorrad Hp2 Megamoto 1170cc E3 Petrol 113 2007 BOSCH BMSK ME9 274 136
Bike Bmw Motorrad Hp2 Sport 1170cc E3 Petrol 133 2008 BOSCH BMSK ME9 274 136
Bike Bmw Motorrad K 1300 GT abs Sport 1293cc E3 Petrol 160 2009 BOSCH BMSK ME9 274 188
Bike Bmw Motorrad K 1300 R 1293cc E3 Petrol 160 2009 BOSCH BMSK ME9 274 188
Bike Bmw Motorrad K 1300 S abs Sport 1293cc E3 Petrol 160 2009 BOSCH BMSK ME9 274 188
Bike Bmw Motorrad K 1600 GT 1649cc E3 Petrol 160 2011 BOSCH ME17.2 BMS-X 226 1452
Bike Bmw Motorrad R 1200 GS 1170cc E3 Petrol 105 2008 BOSCH BMSK ME9 274 136
Bike Bmw Motorrad R 1200 GS 1170cc E3 Petrol 110 2007 BOSCH BMSK ME9 274 136
Bike Bmw Motorrad R 1200 GS 1170cc E3 Petrol 110 2009 BOSCH BMSK ME9 274 188
Bike Bmw Motorrad R 1200 GS Adventure 1170cc E3 Petrol 105 2006 BOSCH BMSK ME9 274 136
Bike Bmw Motorrad R 1200 GS Adventure 1170cc E3 Petrol 110 2010 BOSCH BMSK ME9 274 188
Bike Bmw Motorrad R 1200 R 1170cc E3 Petrol 109 2006 BOSCH BMSK ME9 274 136
Bike Bmw Motorrad R 1200 R 1170cc E3 Petrol 80 2010 BOSCH BMSK ME9 274 188
Bike Bmw Motorrad R 1200 Rt 1170cc E3 Petrol 110 2005 BOSCH BMSK ME9 274 136
Bike Bmw Motorrad R 1200 Rt 1170cc E3 Petrol 110 2007 BOSCH BMSK ME9 274 136
Bike Bmw Motorrad R 1200 Rt abs Sport 1170cc E3 Petrol 110 2005 BOSCH BMSK ME9 274 136
Bike Bmw Motorrad R 1200 Rt abs Sport 1170cc E3 Petrol 110 2010 BOSCH BMSK ME9 274 188
Bike Bmw Motorrad R 1200 S 1170cc E3 Petrol 122 2006 BOSCH BMSK ME9 274 136
Bike Bmw Motorrad R 1200 ST 1170cc E3 Petrol 110 2005 BOSCH BMSK ME9 274 136
Bike Bmw Motorrad S 1000 RR 999cc E3 Petrol 193 2009 BOSCH BMSK ME9 274 188
Bike Derbi Rambla 250cc E3 Petrol N/A 2010 MARELLI IAW MIU 317
Bike Ducati 1098 1099cc E3 Petrol 160 2007 MARELLI IAW 59M/5AM 86
Bike Ducati 1098 R 1198cc E3 Petrol 180 2007 MARELLI IAW 59M/5AM 86
Bike Ducati 1098 S 1099cc E3 Petrol 160 2007 MARELLI IAW 59M/5AM 86
Bike Ducati 1098 S Tricolore 1099cc E3 Petrol 160 2007 MARELLI IAW 59M/5AM 86
Bike Ducati 1198 1198cc E3 Petrol 170 2009 MARELLI IAW 59M/5AM 86
Bike Ducati 1198 R Corse 1198cc E3 Petrol 180 2010 MARELLI IAW 59M/5AM 86
Bike Ducati 1198 S 1198cc E3 Petrol 170 2009 MARELLI IAW 59M/5AM 86
Bike Ducati 1198 S Corse 1198cc E3 Petrol 170 2010 MARELLI IAW 59M/5AM 86
Bike Ducati 749 748cc E2 Petrol 103 2003 MARELLI IAW 59M/5AM 86
Bike Ducati 749 748cc E2 Petrol 108 2005 MARELLI IAW 59M/5AM 86
Bike Ducati 749 Dark 748cc E2 Petrol 103 2003 MARELLI IAW 59M/5AM 86
Bike Ducati 749 Dark 748cc E2 Petrol 108 2005 MARELLI IAW 59M/5AM 86
Bike Ducati 749 Dark 748cc E2 Petrol 34 2005 MARELLI IAW 59M/5AM 86
Bike Ducati 749 R 749cc E2 Petrol 118 2004 MARELLI IAW 59M/5AM 86
Bike Ducati 749 R 749cc E2 Petrol 121 2005 MARELLI IAW 59M/5AM 86
Bike Ducati 749 S 748cc E2 Petrol 103 2003 MARELLI IAW 59M/5AM 86
Bike Ducati 749 S 748cc E2 Petrol 110 2004 MARELLI IAW 59M/5AM 86
Bike Ducati 848 849cc E3 Petrol 134 2008 MARELLI IAW 59M/5AM 86
Bike Ducati 999 998cc E2 Petrol 140 2005 MARELLI IAW 59M/5AM 86
Bike Ducati 999 S 998cc E2 Petrol 143 2005 MARELLI IAW 59M/5AM 86
Bike Ducati Desmosedici GP7 RR 989cc E3 Petrol 200 2007 MARELLI IAW 5SM 219 87
Bike Ducati Hypermotard 1100 1078cc E3 Petrol 90 2007 MARELLI IAW 59M/5AM 86
Bike Ducati Hypermotard 1100 1078cc E3 Petrol 95 2007 MARELLI IAW 59M/5AM 86
Bike Ducati Hypermotard 1100 Evo 1078cc E3 Petrol 95 2010 SIEMENS VDO 273
Bike Ducati Hypermotard 1100 Evo Sp 1078cc E3 Petrol 95 2010 SIEMENS VDO 273
Bike Ducati Hypermotard 1100 S 1078cc E3 Petrol 90 2007 MARELLI IAW 59M/5AM 86
Bike Ducati Hypermotard 796 803cc E3 Petrol 81 2010 SIEMENS VDO 273
Bike Ducati Monster 1000 1078cc E3 Petrol 95 2008 MARELLI IAW 59M/5AM 86
Bike Ducati Monster 1100 abs 1078cc E3 Petrol 95 2010 SIEMENS VDO 273
Bike Ducati Monster 1100 S 1078cc E3 Petrol 95 2009 MARELLI IAW 59M/5AM 86
Bike Ducati Monster 1100 S abs 1078cc E3 Petrol 95 2009 MARELLI IAW 59M/5AM 86
Bike Ducati Monster 695 695cc E3 Petrol 30 2007 MARELLI IAW 59M/5AM 86
Bike Ducati Monster 695 695cc E3 Petrol 73 2007 MARELLI IAW 59M/5AM 86
Bike Ducati Monster 696 696cc E3 Petrol 34 2008 MARELLI IAW 59M/5AM 86
Bike Ducati Monster 696 696cc E3 Petrol 80 2008 MARELLI IAW 59M/5AM 86
Bike Ducati Monster 696 696cc E3 Petrol 80 2010 SIEMENS VDO 273
Bike Ducati Monster 796 803cc E3 Petrol 87 2010 SIEMENS VDO 273
Bike Ducati Monster 900 Dark 900cc E1 Petrol 78 1999 MARELLI IAW 15M 271
Bike Ducati Monster 900 i.e. 904cc E1 Petrol 78 1999 MARELLI IAW 15M 271
Bike Ducati Monster 900 S Limited 900cc E1 Petrol 76 1998 MARELLI IAW 15M 271
Bike Ducati Monster S2R 1000 992cc E3 Petrol 96 2006 MARELLI IAW 59M/5AM 86
Bike Ducati Monster S2R 800 803cc E3 Petrol 34 2006 MARELLI IAW 59M/5AM 86
Bike Ducati Monster S2R 800 803cc E3 Petrol 77 2006 MARELLI IAW 59M/5AM 86
Bike Ducati Monster S4R 996cc E3 Petrol 117 2006 MARELLI IAW 59M/5AM 86
Bike Ducati Monster S4RS TS 998cc E3 Petrol 130 2006 MARELLI IAW 59M/5AM 86
Bike Ducati Multistrada 1000 S ds 992cc E3 Petrol 92 2005 MARELLI IAW 59M/5AM 86
Bike Ducati Multistrada 1100 1078cc E3 Petrol 95 2007 MARELLI IAW 59M/5AM 86
Bike Ducati Multistrada 1100 S 1078cc E3 Petrol 95 2007 MARELLI IAW 59M/5AM 86
Bike Ducati Multistrada 1200 abs 1198cc E3 Petrol 150 2010 MELCO MY11 343
Bike Ducati Multistrada 620 618cc E2 Petrol 34 2005 MARELLI IAW 59M/5AM 86
Bike Ducati Multistrada 620 618cc E2 Petrol 63 2005 MARELLI IAW 59M/5AM 86
Bike Ducati Multistrada 620 Dark 618cc E2 Petrol 34 2005 MARELLI IAW 59M/5AM 86
Bike Ducati Multistrada 620 Dark 618cc E2 Petrol 63 2005 MARELLI IAW 59M/5AM 86
Bike Ducati Paul Smart 1000 LE 992cc E3 Petrol 92 2005 MARELLI IAW 59M/5AM 86
Bike Ducati SportClassic GT 1000 992cc E3 Petrol 92 2007 MARELLI IAW 59M/5AM 86
Bike Ducati SportClassic Sport 1000 bp 992cc E3 Petrol 92 2007 MARELLI IAW 59M/5AM 86
Bike Ducati SportClassic Sport 1000 S 992cc E3 Petrol 92 2007 MARELLI IAW 59M/5AM 86
Bike Ducati Ss 900 i.e. Senna 904cc E1 Petrol 80 2001 MARELLI IAW 15M 271
Bike Ducati Streetfighter 1099cc E3 Petrol 155 2010 MARELLI IAW 59M/5AM 86
Bike Ducati Streetfighter S 1099cc E3 Petrol 155 2010 MARELLI IAW 59M/5AM 86
Bike Ducati SuperSport 900 900cc E1 Petrol 80 1998 MARELLI IAW 15M 271
Bike Gilera Gp 800 839cc E3 Petrol 75 2008 MARELLI IAW 59M/5AM 86
Bike Gilera Nexus 125 i.e. 124cc E3 Petrol 15 2004 MARELLI IAW MIU 317
Bike Gilera Nexus 300 i.e. 278cc E3 Petrol 22 2008 MARELLI IAW MIU 317
Bike Gilera Runner 125 VX 124cc E3 Petrol 15 2005 MARELLI IAW MIU 317
Bike Kawasaki Ninja Zx-10R 998cc E2 Petrol 175 2004 MELCO 484
Bike Kawasaki Ninja Zx-10R 998cc E2 Petrol 175 2006 MELCO 488
Bike Kawasaki Ninja Zx-10R 998cc E3 Petrol 188 2008 MELCO 300
Bike Kawasaki Zrx 1200 R 1164cc E3 Petrol 122 2008 MELCO 300
Bike Kawasaki Zzr 1400 1352cc E3 Petrol 193 2008 MELCO 300
Bike Malaguti Madison (3) Petrol N/A 2010 MARELLI IAW MIU 317
Bike Moto Guzzi 1200 Sport 4v 1151cc E3 Petrol 105 2008 MARELLI IAW 59M/5AM 86
Bike Moto Guzzi Breva 1100 1064cc E3 Petrol 86 2005 MARELLI IAW 59M/5AM 86
Bike Moto Guzzi Breva 1200 1151cc E3 Petrol 95 2006 MARELLI IAW 59M/5AM 86
Bike Moto Guzzi Breva 750 744cc E3 Petrol 48 2008 MARELLI IAW 59M/5AM 86
Bike Moto Guzzi Breva 850 877cc E3 Petrol 72 2006 MARELLI IAW 59M/5AM 86
Bike Moto Guzzi California 1100 Jackal 1064cc E1 Petrol 74 1999 MARELLI IAW 15M 271
Bike Moto Guzzi California EV 1064cc E2 Petrol 67 2004 MARELLI IAW 15M 271
Bike Moto Guzzi California Jackal 1064cc E3 Petrol 74 2001 MARELLI IAW 15M 271
Bike Moto Guzzi Griso 1100 1064cc E3 Petrol 88 2005 MARELLI IAW 59M/5AM 86
Bike Moto Guzzi Griso 850 877cc E3 Petrol 76 2006 MARELLI IAW 59M/5AM 86
Bike Moto Guzzi Griso 8v 1151cc E3 Petrol 110 2007 MARELLI IAW 59M/5AM 86
Bike Moto Guzzi Mgs-01 Corsa 1225cc E3 Petrol 128 2008 MARELLI IAW 15M 271
Bike Moto Guzzi Norge 1200 GT 8v 1151cc E3 Petrol 102 2006 MARELLI IAW 59M/5AM 86
Bike Moto Guzzi Norge 850 877cc E3 Petrol 71 2006 MARELLI IAW 59M/5AM 86
Bike Moto Guzzi Stelvio 1200 4v 1151cc E3 Petrol 105 2008 MARELLI IAW 59M/5AM 86
Bike Moto Guzzi Stelvio 1200 nxt 1200cc E3 Petrol 105 2011 MARELLI IAW 59M/5AM 86
Bike Moto Guzzi Stelvio 1200 nxt 1200cc E3 Petrol 152 2011 MARELLI IAW 59M/5AM 86
Bike Moto Guzzi V11 Coppa Italia 1064cc E2 Petrol 91 2004 MARELLI IAW 15M 271
Bike Moto Guzzi V11 Le Mans 1100cc E0 Petrol 91 2000 MARELLI IAW 15M 271
Bike Moto Guzzi V11 Scura 1064cc E1 Petrol 91 2001 MARELLI IAW 15M 271
Bike Moto Morini 1200 1187cc E3 Petrol 140 2005 MARELLI IAW 59M/5AM 86
Bike Moto Morini 1200 Sport 1187cc E3 Petrol 117 2006 MARELLI IAW 59M/5AM 86
Bike Moto Morini 9,5 1187cc E3 Petrol 117 2006 MARELLI IAW 59M/5AM 86
Bike Moto Morini Corsaro 1200 Avio 1187cc E3 Petrol 120 2008 MARELLI IAW 59M/5AM 86
Bike Moto Morini Corsaro 1200 Veloce 1187cc E3 Petrol 140 2007 MARELLI IAW 59M/5AM 86
Bike Moto Morini Granpasso 1200 1187cc E3 Petrol 118 2008 MARELLI IAW 59M/5AM 86
Bike Mv Agusta Brutale 1078 RR 1078cc E3 Petrol 154 2007 MARELLI IAW 5SM 219 87
Bike Mv Agusta Brutale 750 S 749cc E2 Petrol 127 2002 MARELLI IAW 5SM 219 87
Bike Mv Agusta Brutale 750 S Gladio 749cc E2 Petrol 135 2005 MARELLI IAW 5SM 219 87
Bike Mv Agusta Brutale 750 Serie Oro 749cc E2 Petrol 127 2001 MARELLI IAW 5SM 219 87
Bike Mv Agusta Brutale 910 R 909cc E2 Petrol 139 2005 MARELLI IAW 5SM 219 87
Bike Mv Agusta Brutale 910 S 909cc E2 Petrol 136 2005 MARELLI IAW 5SM 219 87
Bike Mv Agusta Brutale 910 S 909cc E3 Petrol 136 2007 MARELLI IAW 5SM 219 87
Bike Mv Agusta Brutale 910 S Gladio 909cc E2 Petrol 144 2005 MARELLI IAW 5SM 219 87
Bike Mv Agusta Brutale 989 R 982cc E3 Petrol 142 2008 MARELLI IAW 5SM 219 87
Bike Mv Agusta Brutale 990 R 998cc E3 Petrol 139 2009 MARELLI IAW 7BM 340 217
Bike Mv Agusta F4 1000 R 1+1 998cc E3 Petrol 139 2009 MARELLI IAW 7BM 340 217
Bike Mv Agusta F4 1000 R312 1+1 998cc E3 Petrol 139 2007 MARELLI IAW 7BM 340 217
Bike Mv Agusta F4 1000 S 1+1 998cc E2 Petrol 166 2006 MARELLI IAW 7BM 340 217
Bike Mv Agusta F4 1078 RR 312 1078cc E3 Petrol 190 2008 MARELLI IAW 7BM 340 217
Bike Mv Agusta F4 312r 998cc E3 Petrol 193 2007 MARELLI IAW 7BM 340 217
Bike Mv Agusta F4 750 S 1+1 749cc E3 Petrol 137 2003 MARELLI IAW 5SM 219 87
Bike Mv Agusta F4 750 SPR 749cc E2 Petrol 146 2003 MARELLI IAW 5SM 219 87
Bike Mv Agusta F4 Senna 998cc E3 Petrol 174 2006 MARELLI IAW 7BM 340 217
Bike Piaggio Vespa 250cc E3 Petrol N/A MARELLI MIU 317
Bike Polaris FS 750 Petrol 80 BOSCH ME7.4.4 147 56
Bike Polaris FST 750 TURBO Petrol 140 2009 BOSCH ME7.4.4 147 56
Bike Polaris MSX 750 TURBO Petrol 150 2004 BOSCH ME7.4.4 147 56
Car Abarth 500 1400 Tjet 16v 312A1000 Petrol 136 2008 BOSCH ME7.9.10 121 24
Car Abarth 500 Essesse 1400 Tjet 16v 312A1000 Petrol 160 2008 BOSCH ME7.9.10 121 24
Car Abarth 500c 1400 Tjet 16v 312A1000 Petrol 140 2010 BOSCH ME7.9.10 121 24
Car Abarth 500tf 1400 Tjet 16v 312A1000 Petrol 180 2010 BOSCH ME7.9.10 121 24
Car Abarth Grande Punto 1400 Tjet 16v 312A1000 Petrol 155 2007 BOSCH ME7.9.10 121 24
Car Abarth Grande Punto Essesse 1400 Tjet 16v 312A1000 Petrol 180 2008 BOSCH ME7.9.10 121 24
Car Abarth Punto EVo 1400 Multiair Turbo Petrol 165 2010 MARELLI 8
GM
F 243 243
Car Abarth Punto EVo Essesse 1400 Multiair Turbo Petrol 180 2010 MARELLI 8
GM
F 243 243
Car Alfa Romeo 145 (II) 1400 Twin Spark 16v Petrol 103 1997 BOSCH M1.5.5 4
Car Alfa Romeo 145 (II) 1600 Twin Spark 16v Petrol 120 1997 BOSCH M1.5.5 4
Car Alfa Romeo 145 (II) 1800 Twin Spark 16v Petrol 144 1997 BOSCH M1.5.5 4
Car Alfa Romeo 145 (II) 1900 JTD 8v Diesel 105 1997 BOSCH EDC15C5 3
Car Alfa Romeo 146 (II) 1400 Twin Spark 16v Petrol 103 1997 BOSCH M1.5.5 4
Car Alfa Romeo 146 (II) 1600 Twin Spark 16v Petrol 120 1997 BOSCH M1.5.5 4
Car Alfa Romeo 146 (II) 1800 Twin Spark 16v Petrol 144 1997 BOSCH M1.5.5 4
Car Alfa Romeo 146 (II) 1900 JTD 8v Diesel 105 1997 BOSCH EDC15C5 3
Car Alfa Romeo 147 1600 Twin Spark 16v Petrol 120 2001 BOSCH ME7.3.1 5
Car Alfa Romeo 147 1600 Twin Spark 16v ECO Petrol 105 2001 BOSCH ME7.3.1 5
Car Alfa Romeo 147 2000 Twin Spark 16v Petrol 150 2001 BOSCH ME7.3.1 5
Car Alfa Romeo 147 3200 GTA V6 24v Petrol 250 2003 BOSCH ME7.3.1 5
Car Alfa Romeo 147 1900 JTD 8v Diesel 100 2001 BOSCH EDC15C7 1
Car Alfa Romeo 147 1900 JTD 8v Diesel 115 2001 BOSCH EDC15C7 1
Car Alfa Romeo 147 1900 JTD 8v M-Jet Diesel 120 2005 BOSCH EDC16C39 55 70
Car Alfa Romeo 147 1900 JTD 16v M-Jet Diesel 140 2003 BOSCH EDC16C8 54 1
Car Alfa Romeo 147 1900 JTD 16v M-Jet Diesel 150 2005 BOSCH EDC16C39 55 70
Car Alfa Romeo 147 1900 JTD 16v M-Jet Diesel 170 2007 BOSCH EDC16C39 55 70
Car Alfa Romeo 156 1600 Twin Spark 16v Petrol 120 1997 BOSCH M1.5.5 4
Car Alfa Romeo 156 1600 Twin Spark 16v Petrol 122 2000 BOSCH ME7.3.1 5
Car Alfa Romeo 156 1800 Twin Spark 16v Petrol 140 2000 BOSCH ME7.3.1 5
Car Alfa Romeo 156 1800 Twin Spark 16v Petrol 144 1997 BOSCH M1.5.5 4
Car Alfa Romeo 156 2000 Twin Spark 16v Petrol 150 2000 BOSCH ME7.3.1 5
Car Alfa Romeo 156 2000 Twin Spark 16v Petrol 154 1997 BOSCH M1.5.5 4
Car Alfa Romeo 156 2000 Twin Spark 16v Selespeed Petrol 150 2000 BOSCH ME7.3.1 5
Car Alfa Romeo 156 2500 V6 24v Petrol 192 2000 BOSCH ME3.1 5
Car Alfa Romeo 156 2500 V6 24v Selespeed Petrol 192 2000 BOSCH ME3.1 5
Car Alfa Romeo 156 3200 GTA V6 24v Petrol 250 2002 BOSCH ME7.3.1 5
Car Alfa Romeo 156 3200 GTA V6 24v Selespeed Petrol 250 2002 BOSCH ME7.3.1 5
Car Alfa Romeo 156 1900 JTD 8v Diesel 105 1997 BOSCH EDC15C5 3
Car Alfa Romeo 156 1900 JTD 8v Diesel 110 2000 BOSCH EDC15C7 1
Car Alfa Romeo 156 1900 JTD 8v Diesel 115 2001 BOSCH EDC15C7 1
Car Alfa Romeo 156 1900 JTD 16v M-Jet Diesel 140 2002 BOSCH EDC16C8 54 1
Car Alfa Romeo 156 2400 JTD 10v Diesel 136 1997 BOSCH EDC15C5 3
Car Alfa Romeo 156 2400 JTD 10v Diesel 140 2000 BOSCH EDC15C5 3
Car Alfa Romeo 156 2400 JTD 10v Diesel 150 2002 BOSCH EDC15C7 1
Car Alfa Romeo 156 (II) 1600 Twin Spark 16v Petrol 122 2003 BOSCH ME7.3.1 5
Car Alfa Romeo 156 (II) 1800 Twin Spark 16v Petrol 140 2003 BOSCH ME7.3.1 5
Car Alfa Romeo 156 (II) 2500 V6 24v Petrol 192 2003 BOSCH ME3.1 5
Car Alfa Romeo 156 (II) 2500 V6 24v Q-System Petrol 192 2003 BOSCH ME3.1 5
Car Alfa Romeo 156 (II) 3200 GTA V6 24v Petrol 250 2002 BOSCH ME7.3.1 5
Car Alfa Romeo 156 (II) 3200 GTA V6 24v Selespeed Petrol 250 2002 BOSCH ME7.3.1 5
Car Alfa Romeo 156 (II) 1900 JTD 8v Diesel 115 2003 BOSCH EDC15C7 1
Car Alfa Romeo 156 (II) 1900 JTD 16v M-Jet Diesel 140 2003 BOSCH EDC16C8 54 1
Car Alfa Romeo 156 (II) 1900 JTD 16v M-Jet Diesel 150 2004 BOSCH EDC16C8 54 1
Car Alfa Romeo 156 (II) 2400 JTD 20v M-Jet Diesel 170 2003 BOSCH EDC16C8 54 1
Car Alfa Romeo 159 1750 TBI 16v Petrol 200 2009 BOSCH MED17.3.1 229 226 1150
Car Alfa Romeo 159 1900 JTS 16v Petrol 160 2005 BOSCH MED7.6.1 126 27
Car Alfa Romeo 159 2200 JTS 16v
GM
L61 Petrol 185 2005 BOSCH MED7.6.1 126 27
Car Alfa Romeo 159 2200 JTS 16v Selespeed GM L61 Petrol 185 2005 BOSCH MED7.6.1 126 27
Car Alfa Romeo 159 3200 JTS V6 24v GM HFV6 Petrol 260 2008 BOSCH MED7.6.2 190 26
Car Alfa Romeo 159 3200 JTS V6 24v Q4 GM HFV6 Petrol 260 2005 BOSCH MED7.6.2 190 26
Car Alfa Romeo 159 3200 JTS V6 24v Q4 Q-Tronic GM HFV6 Petrol 260 2007 BOSCH MED7.6.2 190 26
Car Alfa Romeo 159 1900 JTD 8v M-Jet Diesel 120 2005 BOSCH EDC16C39 55 70
Car Alfa Romeo 159 1900 JTD 8v M-Jet ECO Diesel 120 2009 BOSCH EDC16C39 55 70
Car Alfa Romeo 159 1900 JTD 16v M-Jet Diesel 150 2005 BOSCH EDC16C39 55 70
Car Alfa Romeo 159 1900 JTD 16v M-Jet Q-Tronic Diesel 150 2005 BOSCH EDC16C39 55 70
Car Alfa Romeo 159 2000 16V JTDM Diesel 170 2009 BOSCH EDC16C39 55 70
Car Alfa Romeo 159 2000 JTD 16v M-Jet Diesel 136 2010 BOSCH EDC16C39 55 70
Car Alfa Romeo 159 2400 JTD 20v M-Jet Diesel 200 2005 BOSCH EDC16C39 55 70
Car Alfa Romeo 159 2400 JTD 20v M-Jet Diesel 210 2007 BOSCH EDC16C39 55 70
Car Alfa Romeo 159 2400 JTD 20v M-Jet Q4 Diesel 210 2007 BOSCH EDC16C39 55 70
Car Alfa Romeo 159 2400 JTD 20v M-Jet Q-Tronic Diesel 200 2005 BOSCH EDC16C39 55 70
Car Alfa Romeo 166 2000 Twin Spark 16v Petrol 150 2000 BOSCH ME7.3.1 5
Car Alfa Romeo 166 2000 Twin Spark 16v Petrol 155 1998 BOSCH M1.5.5 4
Car Alfa Romeo 166 2400 JTD 10v Diesel 136 1998 BOSCH EDC15C5 3
Car Alfa Romeo 166 2400 JTD 10v Diesel 140 2000 BOSCH EDC15C5 3
Car Alfa Romeo 166 2400 JTD 10v Diesel 150 2002 BOSCH EDC15C7 1
Car Alfa Romeo 166 (II) 2000 Twin Spark 16v Petrol 150 2005 BOSCH ME7.3.1 5
Car Alfa Romeo 166 (II) 2500 V6 24v Petrol 188 2003 BOSCH ME3.1 5
Car Alfa Romeo 166 (II) 3000 V6 24v Sportronic Petrol 220 2003 BOSCH ME3.1 5
Car Alfa Romeo 166 (II) 3200 V6 24v Petrol 240 2003 BOSCH ME7.3.1 5
Car Alfa Romeo 166 (II) 2400 JTD 10v Diesel 150 2003 BOSCH EDC15C7 1
Car Alfa Romeo 166 (II) 2400 JTD 20v M-Jet Diesel 175 2003 BOSCH EDC16C8 54 1
Car Alfa Romeo 166 (II) 2400 JTD 20v M-Jet Diesel 185 2006 BOSCH EDC16C39 55 70
Car Alfa Romeo 166 (II) 2400 JTD 20v M-Jet Sportronic Diesel 175 2003 BOSCH EDC16C8 54 1
Car Alfa Romeo Brera 1750 TBI 16v Petrol 200 2009 BOSCH MED17.3.1 229 226 1150
Car Alfa Romeo Brera 2200 JTS 16v GM L61 Petrol 185 2005 BOSCH MED7.6.1 126 27
Car Alfa Romeo Brera 3200 JTS V6 24v GM HFV6 Petrol 260 2008 BOSCH MED7.6.2 190 26
Car Alfa Romeo Brera 3200 JTS V6 24v Q4 GM HFV6 Petrol 260 2005 BOSCH MED7.6.2 190 26
Car Alfa Romeo Brera 2000 JTD 16v M-Jet Diesel 170 2009 BOSCH EDC16C39 55 70
Car Alfa Romeo Brera 2400 JTD 20v M-Jet Diesel 210 2007 BOSCH EDC16C39 55 70
Car Alfa Romeo Brera 2400 JTD 20v M-Jet Q-Tronic Diesel 200 2006 BOSCH EDC16C39 55 70
Car Alfa Romeo Giulietta 1400 Multiair Turbo 16v Petrol 170 2010 MARELLI 8GMF 243 243
Car Alfa Romeo Giulietta 1400 Multiair Turbo 16v TCT Petrol 170 2011 MARELLI 8GMF 243 243
Car Alfa Romeo Giulietta 1400 Turbo 16v Petrol 120 2010 BOSCH ME7.9.10 121 24
Car Alfa Romeo Giulietta 1750 TBI 16v Petrol 235 2010 BOSCH MED17.3.1 229 226 1150
Car Alfa Romeo Giulietta 1600 JTD 16v M-Jet Diesel 105 2010 BOSCH EDC16C39 55 70
Car Alfa Romeo Giulietta 2000 JTD 16v M-Jet Diesel 140 2010 BOSCH EDC16C39 55 70
Car Alfa Romeo Giulietta 2000 JTD 16v M-Jet Diesel 170 2010 BOSCH EDC16C39 55 70
Car Alfa Romeo Gt 1800 Twin Spark 16v Petrol 140 2005 BOSCH ME7.3.1 5
Car Alfa Romeo Gt 3200 V6 24v Petrol 239 2003 BOSCH ME7.3.1 5
Car Alfa Romeo Gt 1900 JTD 16v M-Jet Diesel 150 2003 BOSCH EDC16C8 54 1
Car Alfa Romeo Gt 1900 JTD 16v M-Jet Diesel 150 2004 BOSCH EDC16C39 55 70
Car Alfa Romeo Gt 2000 JTD 16v M-Jet Diesel 170 2007 BOSCH EDC16C39 55 70
Car Alfa Romeo Gtv 1800 Twin Spark 16v Petrol 144 1997 BOSCH M1.5.5 4
Car Alfa Romeo Gtv 2000 Twin Spark 16v Petrol 150 1999 BOSCH ME7.3.1 5
Car Alfa Romeo Gtv 2000 Twin Spark 16v Petrol 155 1998 BOSCH M1.5.5 4
Car Alfa Romeo Gtv 3000 V6 24v Petrol 220 1997 BOSCH ME3.1 5
Car Alfa Romeo Gtv 3000 V6 24v 6m Petrol 220 1997 BOSCH ME3.1 5
Car Alfa Romeo Gtv 3200 V6 24v Petrol 239 2003 BOSCH ME7.3.1 5
Car Alfa Romeo Mito 1400 16v Petrol 78 2008 BOSCH ME7.9.10 121 24
Car Alfa Romeo Mito 1400 Multiair 16v Petrol 105 2009 MARELLI 8GMF 243 243
Car Alfa Romeo Mito 1400 Multiair Turbo 16v Petrol 135 2009 MARELLI 8GMF 243 243
Car Alfa Romeo Mito 1400 Multiair Turbo 16v Petrol 170 2009 MARELLI 8GMF 243 243
Car Alfa Romeo Mito 1400 Multiair Turbo 16v TCT Petrol 135 2010 MARELLI 8GMF 243 243
Car Alfa Romeo Mito 1400 Turbo 16v Petrol 120 2008 BOSCH ME7.9.10 121 24
Car Alfa Romeo Mito 1400 Turbo 16v Petrol 155 2008 BOSCH ME7.9.10 121 24
Car Alfa Romeo Mito 1400 Turbo GPL 16v Petrol 120 2009 BOSCH ME7.9.10 121 24
Car Alfa Romeo Mito 1300 JTD 16v M-Jet Diesel 90 2008 MARELLI MJD6F3 82 85
Car Alfa Romeo Mito 1300 JTD 16v M-Jet Diesel 95 2010 MARELLI MJ8DF 293 303
Car Alfa Romeo Mito 1600 JTD 16v M-Jet Diesel 120 2008 BOSCH EDC16C39 55 70
Car Alfa Romeo Spider 1750 TBI 16v Petrol 200 2009 BOSCH MED17.3.1 229 226 1150
Car Alfa Romeo Spider 1800 Twin Spark 16v Petrol 144 1998 BOSCH M1.5.5 4
Car Alfa Romeo Spider 2000 Twin Spark 16v Petrol 150 1999 BOSCH ME7.3.1 5
Car Alfa Romeo Spider 2000 Twin Spark 16v Petrol 155 1998 BOSCH M1.5.5 4
Car Alfa Romeo Spider 2200 JTS 16v GM L61 Petrol 185 2006 BOSCH MED7.6.1 126 27
Car Alfa Romeo Spider 2200 JTS 16v Selespeed GM L61 Petrol 185 2006 BOSCH MED7.6.1 126 27
Car Alfa Romeo Spider 3000 V6 24v 6m Petrol 218 1999 BOSCH ME3.1 5
Car Alfa Romeo Spider 3200 JTS V6 24v GM HFV6 Petrol 260 2008 BOSCH MED7.6.2 190 26
Car Alfa Romeo Spider 3200 JTS V6 24v Q4 GM HFV6 Petrol 260 2006 BOSCH MED7.6.2 190 26
Car Alfa Romeo Spider 3200 JTS V6 24v Q4 Q-Tronic GM HFV6 Petrol 260 2008 BOSCH MED7.6.2 190 26
Car Alfa Romeo Spider 3200 V6 24v Petrol 239 2003 BOSCH ME7.3.1 5
Car Alfa Romeo Spider 2400 JTD 20v M-Jet Diesel 200 2007 BOSCH EDC16C39 55 70
Car Alfa Romeo Spider 2400 JTD 20v M-Jet Diesel 210 2008 BOSCH EDC16C39 55 70
Car Alfa Romeo Spider 2400 JTD 20v M-Jet Q-Tronic Diesel 200 2007 BOSCH EDC16C39 55 70
Car Aston Martin Db9 6000 V12 Petrol 456 2004
FORD
EECVI 233
Car Aston Martin Db9 6000 V12 Petrol 476 2008
FORD
EECVI 233
Car Aston Martin Db9 6000 V12 Petrol 476 2008
FORD
EECVI M&S 333
Car Aston Martin Rapide 6000 V12 Petrol 477 2009
FORD
EECVI 233
Car Aston Martin Vantage 4200 V8 Petrol 385 2005
FORD
EECVI 233
Car Aston Martin Vantage 4200 V8 Petrol 426 2009 FORD EECVI 233
Car Aston Martin Vantage 4200 V8 S Petrol 490 2011 FORD EECVI 233
Car Aston Martin Vantage 6000 V12 Petrol 570 2009 FORD EECVI 233
Car Aston Martin Vantage Roadster 4200 V8 Petrol 385 2007 FORD EECVI 233
Car Aston Martin Vantage Roadster 4200 V8 Petrol 425 2009 FORD EECVI 233
Car
Audi
A1 (8X) 1400 16v TFSI Petrol 122 2010 BOSCH MED17.5.5 282
Car
Audi
A1 (8X) 1400 16v TFSI Petrol 185 2010 BOSCH MED17.5.5 282
Car
Audi
A1 (8X) 1600 16v TDI (CR) CAYB Diesel 90 2011 SIMOS PCR 2.1 352
Car Audi A1 (8X) 1600 16v TDI (CR) CAYC Diesel 105 2011 SIMOS PCR 2.1 352
Car Audi A2 (8Z) 1400 16v AUA Petrol 75 2000 MARELLI IAW 4MV 56
Car Audi A2 (8Z) 1400 16v BBY Petrol 75 2000 MARELLI IAW 4MV 56
Car Audi A2 (8Z) 1600 16v FSI BAD Petrol 110 BOSCH MED7.5.11 39
Car Audi A2 (8Z) 1200 8v TDI ANY Diesel 61 2001 BOSCH EDC15P+ 10
Car Audi A2 (8Z) 1400 8v TDI AMF Diesel 75 2000 BOSCH EDC15P+ 10
Car Audi A2 (8Z) 1400 8v TDI ATL Diesel 90 2003 BOSCH EDC15P+ 10
Car Audi A2 (8Z) 1400 8v TDI BHC Diesel 75 2000 BOSCH EDC15P+ 10
Car Audi A3 (8L) 1600 8v AEH Petrol 101 1996 SIEMENS SIMOS3 288
Car Audi A3 (8L) 1600 8v AKL Petrol 101 1996 SIEMENS SIMOS3 288
Car Audi A3 (8L) 1600 8v APF Petrol 102 1998 SIEMENS SIMOS7.1 286
Car Audi A3 (8L) 1600 8v AVU Petrol 102 2000 SIEMENS SIMOS7.1 286
Car Audi A3 (8L) 1600 8v BFQ Petrol 102 2000 SIEMENS SIMOS7.1 286
Car Audi A3 (8L) 1800 20v AGN Petrol 125 1996 BOSCH ME7.5.10 38 49
Car Audi A3 (8L) 1800 20v APG Petrol 125 1998 BOSCH ME7.5.5 39 48
Car Audi A3 (8L) 1800 20v Turbo AGU Petrol 150 1998 BOSCH ME7.5.5 39 48
Car Audi A3 (8L) 1800 20v Turbo AJQ Petrol 180 1998 BOSCH ME7.5.5 38 48
Car Audi A3 (8L) 1800 20v Turbo APP Petrol 180 1998 BOSCH ME7.5.5 38 48
Car Audi A3 (8L) 1800 20v Turbo AQA Petrol 150 1996 BOSCH ME7.5.5 38 48
Car Audi A3 (8L) 1800 20v Turbo ARX Petrol 150 1996 BOSCH ME7.5.5 38 48
Car Audi A3 (8L) 1800 20v Turbo ARY Petrol 180 1999 BOSCH ME7.5.5 39 48
Car Audi A3 (8L) 1800 20v Turbo ARZ Petrol 150 1996 BOSCH ME7.5.5 38 48
Car Audi A3 (8L) 1800 20v Turbo AUM Petrol 150 1996 BOSCH ME7.5.5 38 48
Car Audi A3 (8L) 1800 20v Turbo AUQ Petrol 180 1999 BOSCH ME7.5.5 39 48
Car Audi A3 (8L) 1900 8v TDI AGR Diesel 90 1996 BOSCH EDC15V 8
Car Audi A3 (8L) 1900 8v TDI AHF Diesel 110 1997 BOSCH EDC15V 8
Car Audi A3 (8L) 1900 8v TDI ALH Diesel 90 1996 BOSCH EDC15V 8
Car Audi A3 (8L) 1900 8v TDI ASV Diesel 110 1997 BOSCH EDC15V 8
Car Audi A3 (8L) 1900 8v TDI ASZ Diesel 130 2000 BOSCH EDC15P+ 10
Car Audi A3 (8L) 1900 8v TDI ATD Diesel 101 2001 BOSCH EDC15P+ 10
Car Audi A3 (8L) 1900 8v TDI AXR Diesel 101 2001 BOSCH EDC15P+ 10
Car Audi A3 (8P) 1400 16v TFSI CAXC Petrol 125 2007 BOSCH MED17.5.5 203 226 1128
Car Audi A3 (8P) 1400 16v TFSI S-Tronic CAXC Petrol 125 2007 BOSCH MED17.5.20 203 226 1128
Car Audi A3 (8P) 1600 8v BGU Petrol 102 2003 SIEMENS SIMOS7.1 286
Car Audi A3 (8P) 1600 8v BSE Petrol 102 2003 SIEMENS SIMOS7.1 286
Car Audi A3 (8P) 1600 8v BSF Petrol 102 2003 SIEMENS SIMOS7.1 286
Car Audi A3 (8P) 1600 16v FSI BAG Petrol 115 2003 BOSCH MED9.5.10 170 64
Car Audi A3 (8P) 1600 16v FSI BLF Petrol 115 2003 BOSCH MED9.5.10 170 64
Car Audi A3 (8P) 1600 16v FSI BLP Petrol 115 2003 BOSCH MED9.5.10 170 64
Car Audi A3 (8P) 1800 16v TFSI BYT Petrol 160 2007 BOSCH MED17.5.1 203 226 1128
Car Audi A3 (8P) 1800 16v TFSI BZB Petrol 160 2007 BOSCH MED17.5.1 203 226 1128
Car Audi A3 (8P) 1800 16v TFSI CDAA Petrol 160 2008 BOSCH MED17.5.1 203 226 1128
Car Audi A3 (8P) 2000 16v FSI AXW Petrol 150 2003 BOSCH MED9.5.10 170 64
Car Audi A3 (8P) 2000 16v FSI BLR Petrol 150 2003 BOSCH MED9.5.10 170 64
Car Audi A3 (8P) 2000 16v FSI BLX Petrol 150 2003 BOSCH MED9.5.10 170 64
Car Audi A3 (8P) 2000 16v FSI BVY Petrol 150 2003 BOSCH MED9.5.10 170 64
Car Audi A3 (8P) 2000 16v TFSI AXX Petrol 200 2004 BOSCH MED9.1.5 93 64
Car Audi A3 (8P) 2000 16v TFSI BPY Petrol 200 2004 BOSCH MED9.1.5 93 64
Car Audi A3 (8P) 2000 16v TFSI BWA Petrol 200 2004 BOSCH MED9.1.5 93 64
Car Audi A3 (8P) 2000 16v TFSI CAWB Petrol 200 2009 BOSCH MED17.5 203 226 1128
Car Audi A3 (8P) 2000 16v TFSI CCZA Petrol 200 2009 BOSCH MED17.5 203 226 1128
Car Audi A3 (8P) 3200 V6 BDB Petrol 250 2003 BOSCH ME7.1.1 120 52
Car Audi A3 (8P) 3200 V6 BMJ Petrol 250 2003 BOSCH ME7.1.1 120 52
Car Audi A3 (8P) 3200 V6 BUB Petrol 250 2003 BOSCH ME7.1.1 120 52
Car Audi A3 (8P) 1600 16v TDI (CR) CAYB Diesel 90 2011 SIMOS PCR 2.1 352
Car Audi A3 (8P) 1600 16v TDI (CR) CAYC Diesel 105 2011 SIMOS PCR 2.1 352
Car Audi A3 (8P) 1900 8v TDI BJB Diesel 105 2003 BOSCH EDC16U 62 2
Car Audi A3 (8P) 1900 8v TDI BKC Diesel 105 2003 BOSCH EDC16U 62 2
Car Audi A3 (8P) 1900 8v TDI BLS Diesel 105 2006 BOSCH EDC16U34 64 67
Car Audi A3 (8P) 1900 8v TDI BXE Diesel 105 2006 BOSCH EDC16U34 64 67
Car Audi A3 (8P) 2000 8v TDI BMM Diesel 140 2006 BOSCH EDC16U34 62 67
Car Audi A3 (8P) 2000 16v TDI BKD Diesel 140 2003 BOSCH EDC16U 62 2
Car Audi A3 (8P) 2000 16v TDI BKD Diesel 140 2006 BOSCH EDC16U34 64 67
Car Audi A3 (8P) 2000 16v TDI BMN Diesel 170 2006 SIEMENS PPD1.2 109 75
Car Audi A3 (8P) 2000 16v TDI (CR) CBAB Diesel 140 2008 BOSCH EDC17CP14 198 226 1126
Car Audi A3 (8P) 2000 16v TDI (CR) CBBB Diesel 170 2008 BOSCH EDC17CP14 198 226 1126
Car Audi A4 (B5) 1800 20v APT Petrol 125 1998 BOSCH ME7.5.5 38 48
Car Audi A4 (B5) 1800 20v ARG Petrol 125 1998 BOSCH ME7.5.5 39 48
Car Audi A4 (B5) 1800 20v AVV Petrol 125 1998 BOSCH ME7.5.5 39 48
Car Audi A4 (B5) 1800 20v Turbo AEB Petrol 150 1994 BOSCH ME7.5.5 38 48
Car Audi A4 (B5) 1800 20v Turbo AJL Petrol 180 1997 BOSCH ME7.5.5 38 48
Car Audi A4 (B5) 1800 20v Turbo ANB Petrol 150 1994 BOSCH ME7.5.5 38 48
Car Audi A4 (B5) 1800 20v Turbo APU Petrol 150 1994 BOSCH ME7.5.5 38 48
Car Audi A4 (B5) 1800 20v Turbo AWT Petrol 150 1994 BOSCH ME7.5.5 38 48
Car Audi A4 (B5) 2400 V6 AMM Petrol 163 1998 BOSCH ME7.1.5 39 51
Car Audi A4 (B5) 2400 V6 APZ Petrol 163 1998 BOSCH ME7.1.5 39 51
Car Audi A4 (B5) 2800 VR6 ACK Petrol 193 1996 BOSCH ME7.1.5 39 51
Car Audi A4 (B5) 2800 VR6 ALG Petrol 193 1996 BOSCH ME7.1.5 39 51
Car Audi A4 (B5) 2800 VR6 AMX Petrol 193 1996 BOSCH ME7.1.5 39 51
Car Audi A4 (B5) 2800 VR6 APR Petrol 193 1996 BOSCH ME7.1.5 39 51
Car Audi A4 (B5) 1900 8v TDI AFN Diesel 110 1999 BOSCH EDC15V 8
Car Audi A4 (B5) 1900 8v TDI AFN Diesel 90 1998 BOSCH EDC15V 8
Car Audi A4 (B5) 1900 8v TDI AHH Diesel 90 1997 BOSCH EDC15V 8
Car Audi A4 (B5) 1900 8v TDI AHU Diesel 90 1997 BOSCH EDC15V 8
Car Audi A4 (B5) 1900 8v TDI AVG Diesel 110 1999 BOSCH EDC15V 8
Car Audi A4 (B6) 1800 20v Turbo AVJ Petrol 150 2000 BOSCH ME7.5.5 39 48
Car Audi A4 (B6) 1800 20v Turbo BEX Petrol 190 2002 BOSCH ME7.5.5 39 48
Car Audi A4 (B6) 1800 20v Turbo BFB Petrol 163 2002 BOSCH ME7.5.5 39 48
Car Audi A4 (B6) 2000 8v ALT Petrol 130 2000 BOSCH ME7.1.1 39 52
Car Audi A4 (B6) 1900 8v TDI AVB Diesel 101 2001 BOSCH EDC15P+ 10
Car Audi A4 (B6) 1900 8v TDI AVF Diesel 130 2000 BOSCH EDC15P+ 10
Car Audi A4 (B6) 1900 8v TDI AWX Diesel 130 2000 BOSCH EDC15P+ 10
Car Audi A4 (B6) 1900 8v TDI BKE Diesel 115 2004 BOSCH EDC15P+ 10
Car Audi A4 (B6) 2500 V6 TDI AKE Diesel 180 2000 BOSCH EDC15VM+ V6 8Mbit 36
Car Audi A4 (B6) 2500 V6 TDI AYM Diesel 155 2001 BOSCH EDC15VM+ V6 11
Car Audi A4 (B6) 2500 V6 TDI BAU Diesel 180 2000 BOSCH EDC15VM+ V6 8Mbit 36
Car Audi A4 (B6) 2500 V6 TDI BCZ Diesel 163 2003 BOSCH EDC15VM+ V6 11
Car Audi A4 (B6) 2500 V6 TDI BDG Diesel 163 2003 BOSCH EDC15VM+ V6 11
Car Audi A4 (B6) 2500 V6 TDI BDH Diesel 180 2000 BOSCH EDC15VM+ V6 8Mbit 36
Car Audi A4 (B6) 2500 V6 TDI BFC Diesel 163 2002 BOSCH EDC15VM+ V6 8Mbit 36
Car Audi A4 (B7) 1800 20v Turbo BFB Petrol 163 2004 BOSCH ME7.5.5 39 48
Car Audi A4 (B7) 2000 16V TFSI BGB Petrol 200 2004 BOSCH MED9.1.5 93 64
Car Audi A4 (B7) 2000 16v TFSI BPJ Petrol 170 2007 BOSCH MED9.1.5 93 64
Car Audi A4 (B7) 2000 16v TFSI BUL Petrol 220 2005 BOSCH MED9.1.5 93 64
Car Audi A4 (B7) 2000 16V TFSI BWE Petrol 200 2004 BOSCH MED9.1.5 93 64
Car Audi A4 (B7) 2000 20v ALT Petrol 130 2004 BOSCH ME7.5.5 39 48
Car Audi A4 (B7) 3200 V6 FSI AUK Petrol 320 2006 SIEMENS SIMOS 6.2/6.3 253 174
Car Audi A4 (B7) 1900 8v TDI BKE Diesel 115 2004 BOSCH EDC16U31 64 67
Car Audi A4 (B7) 1900 8v TDI BRB Diesel 115 2004 BOSCH EDC16U31 64 67
Car Audi A4 (B7) 2000 8v TDI BPW Diesel 140 2004 BOSCH EDC16U31 64 67
Car Audi A4 (B7) 2000 16v TDI BLB Diesel 140 2004 BOSCH EDC16U31 64 67
Car Audi A4 (B7) 2000 16v TDI BRD Diesel 170 2006 SIEMENS PPD1.2 109 75
Car Audi A4 (B7) 2000 16v TDI BRE Diesel 140 2004 BOSCH EDC16U31 64 67
Car Audi A4 (B7) 2500 V6 TDI BCZ Diesel 163 2004 BOSCH EDC15VM+ V6 8Mbit 36
Car Audi A4 (B7) 2500 V6 TDI BDG Diesel 163 2004 BOSCH EDC15VM+ V6 8Mbit 36
Car Audi A4 (B7) 2700 V6 TDI BPP Diesel 180 2005 BOSCH EDC16CP34 73 67
Car Audi A4 (B7) 3000 V6 TDI ASB Diesel 233 2005 BOSCH EDC16CP34 73 67
Car Audi A4 (B7) 3000 V6 TDI BKN Diesel 204 2004 BOSCH EDC16CP34 73 67
Car Audi A4 (B8) 1800 16v TFSI CABA Petrol 120 2008 BOSCH MED17.5 203 226 1128
Car Audi A4 (B8) 1800 16v TFSI CABB Petrol 160 2007 BOSCH MED17.5 203 226 1128
Car Audi A4 (B8) 1800 16v TFSI CDHA Petrol 120 2008 BOSCH MED17.5 203 226 1128
Car Audi A4 (B8) 1800 16v TFSI CDHB Petrol 160 2007 BOSCH MED17.5 203 226 1128
Car Audi A4 (B8) 2000 16v TFSI CDNB Petrol 180 2008 BOSCH MED17.5 203 226 1128
Car Audi A4 (B8) 2000 16v TFSI CDNC Petrol 211 2008 BOSCH MED17.5 203 226 1128
Car Audi A4 (B8) 2000 16v TDI (CR) CAGA Diesel 143 2007 BOSCH EDC17CP20 198 226 1126
Car Audi A4 (B8) 2000 16v TDI (CR) CAGB Diesel 136 2009 BOSCH EDC17CP14 198 226 1126
Car Audi A4 (B8) 2000 16v TDI (CR) CAGC Diesel 120 2008 BOSCH EDC17CP14 198 226 1126
Car Audi A4 (B8) 2000 16v TDI (CR) CAHA Diesel 170 2008 BOSCH EDC17CP20 198 226 1126
Car Audi A4 (B8) 2700 V6 TDI (CR) CAMA Diesel 190 2007 BOSCH EDC17CP14 198 226 1126
Car Audi A4 (B8) 2700 V6 TDI (CR) CGKA Diesel 190 2007 BOSCH EDC17CP14 198 226 1126
Car Audi A4 (B8) 3000 V6 TDI (CR) CAPA Diesel 240 2007 BOSCH EDC17CP14 198 226 1126
Car Audi A4 (B8) 3000 V6 TDI (CR) CCLA Diesel 240 2007 BOSCH EDC17CP14 198 226 1126
Car Audi A4 (B8) 3000 V6 TDI (CR) CCWA Diesel 240 2007 BOSCH EDC17CP14 198 226 1126
Car Audi A5 1800 16v TFSI CABD Petrol 170 2007 BOSCH MED17.5 203 226 1128
Car Audi A5 1800 16v TFSI CDHB Petrol 160 2009 BOSCH MED17.5 203 226 1128
Car Audi A5 2000 16v TFSI CDNB Petrol 180 2008 BOSCH MED17.5 203 226 1128
Car Audi A5 2000 16v TFSI CDNC Petrol 211 2008 BOSCH MED17.5 203 226 1128
Car Audi A5 2000 16v TDI (CR) CAGA Diesel 143 2010 BOSCH EDC17CP20 198 226 1126
Car Audi A5 2000 16v TDI (CR) CAHA Diesel 170 2008 BOSCH EDC17CP20 198 226 1126
Car Audi A5 2700 V6 TDI (CR) CAMA Diesel 190 2007 BOSCH EDC17CP14 198 226 1126
Car Audi A5 2700 V6 TDI (CR) CGKA Diesel 190 2007 BOSCH EDC17CP14 198 226 1126
Car Audi A5 3000 V6 TDI (CR) CAPA Diesel 240 2007 BOSCH EDC17CP14 198 226 1126
Car Audi A5 3000 V6 TDI (CR) CCWA Diesel 240 2007 BOSCH EDC17CP14 198 226 1126
Car Audi A6 (C5) 1800 20v AJP Petrol 125 1997 BOSCH ME7.5.5 38 48
Car Audi A6 (C5) 1800 20v AQE Petrol 125 1997 BOSCH ME7.5.5 38 48
Car Audi A6 (C5) 1800 20v ARH Petrol 125 1997 BOSCH ME7.5.5 38 48
Car Audi A6 (C5) 1800 20v Turbo AEB Petrol 150 1997 BOSCH ME7.5.5 38 48
Car Audi A6 (C5) 1800 20v Turbo AJL Petrol 180 1997 BOSCH ME7.5.5 39 48
Car Audi A6 (C5) 1800 20v Turbo ANB Petrol 150 1997 BOSCH ME7.5.5 38 48
Car Audi A6 (C5) 1800 20v Turbo APU Petrol 150 1997 BOSCH ME7.5.5 38 48
Car Audi A6 (C5) 1800 20v Turbo AWT Petrol 150 1997 BOSCH ME7.5.5 38 48
Car Audi A6 (C5) 1800 20v Turbo AWT Petrol 150 2001 BOSCH ME7.5.5 39 48
Car Audi A6 (C5) 2000 20v ALT Petrol 130 2001 BOSCH ME7.5.5 39 48
Car Audi A6 (C5) 2400 V6 ALW Petrol 136 1997 BOSCH ME7.1.5 38 51
Car Audi A6 (C5) 2400 V6 AMM Petrol 163 1998 BOSCH ME7.1.5 38 51
Car Audi A6 (C5) 2400 V6 APZ Petrol 163 1998 BOSCH ME7.1.5 38 51
Car Audi A6 (C5) 2400 V6 ARN Petrol 136 1997 BOSCH ME7.1.5 38 51
Car Audi A6 (C5) 2400 V6 ASM Petrol 136 2001 BOSCH ME7.1.5 39 51
Car Audi A6 (C5) 2700 V6 TwinTurbo AJK Petrol 230 1999 BOSCH ME7.1.5 38 51
Car Audi A6 (C5) 2700 V6 TwinTurbo ARE Petrol 250 1999 BOSCH ME7.1.5 39 51
Car Audi A6 (C5) 2700 V6 TwinTurbo AZA Petrol 230 1999 BOSCH ME7.1.5 38 51
Car Audi A6 (C5) 2700 V6 TwinTurbo BES Petrol 250 1999 BOSCH ME7.1.5 39 51
Car Audi A6 (C5) 4200 V8 ARS Petrol 300 1999 BOSCH ME7.1.5 38 51
Car Audi A6 (C5) 4200 V8 ASG Petrol 300 1999 BOSCH ME7.1.5 38 51
Car Audi A6 (C5) 4200 V8 BAS Petrol 300 2001 BOSCH ME7.1.1 39 52
Car Audi A6 (C5) 1900 8v TDI AFN Diesel 110 1997 BOSCH EDC15V 8
Car Audi A6 (C5) 1900 8v TDI AJM Diesel 115 1998 BOSCH EDC15P+ 10
Car Audi A6 (C5) 1900 8v TDI AVF Diesel 130 2001 BOSCH EDC15P+ 10
Car Audi A6 (C5) 1900 8v TDI AVG Diesel 110 1997 BOSCH EDC15V 8
Car Audi A6 (C5) 1900 8v TDI AWX Diesel 130 2001 BOSCH EDC15P+ 10
Car Audi A6 (C5) 2500 V6 TDI AKE Diesel 180 1999 BOSCH EDC15VM+ V6 11
Car Audi A6 (C5) 2500 V6 TDI AYM Diesel 155 2001 BOSCH EDC15VM+ V6 11
Car Audi A6 (C5) 2500 V6 TDI BAU Diesel 180 2001 BOSCH EDC15VM+ V6 8Mbit 36
Car Audi A6 (C5) 2500 V6 TDI BCZ Diesel 163 2002 BOSCH EDC15VM+ V6 8Mbit 36
Car Audi A6 (C5) 2500 V6 TDI BDG Diesel 163 2003 BOSCH EDC15VM+ V6 8Mbit 36
Car Audi A6 (C5) 2500 V6 TDI BDH Diesel 180 2001 BOSCH EDC15VM+ V6 8Mbit 36
Car Audi A6 (C5) 2500 V6 TDI BFC Diesel 163 2002 BOSCH EDC15VM+ V6 8Mbit 36
Car Audi A6 (C6) 2000 16v TFSI BPJ Petrol 170 2005 BOSCH MED9.1.5 93 64
Car Audi A6 (C6) 3200 V6 FSI AUK Petrol 320 2006 SIEMENS SIMOS 6.2/6.3 253 174
Car Audi A6 (C6) 4200 V8 FSI BVJ Petrol 350 2006 BOSCH MED9.1.1 179 64
Car Audi A6 (C6) 2000 16v TDI BLB Diesel 140 2004 BOSCH EDC16U31 64 67
Car Audi A6 (C6) 2000 16v TDI BRE Diesel 140 2004 BOSCH EDC16U31 64 67
Car Audi A6 (C6) 2000 16v TDI (CR) CAGB Diesel 136 2008 BOSCH EDC17CP14 198 226 1126
Car Audi A6 (C6) 2000 16v TDI (CR) CAHA Diesel 170 2008 BOSCH EDC17CP20 198 226 1126
Car Audi A6 (C6) 2700 V6 TDI BPP Diesel 180 2004 BOSCH EDC16CP34 73 67
Car Audi A6 (C6) 2700 V6 TDI (CR) CANA Diesel 190 2008 BOSCH EDC17CP14 198 226 1126
Car Audi A6 (C6) 2700 V6 TDI (CR) CANC Diesel 190 2008 BOSCH EDC17CP14 198 226 1126
Car Audi A6 (C6) 3000 V6 TDI ASB Diesel 233 2006 BOSCH EDC16CP34 73 67
Car Audi A6 (C6) 3000 V6 TDI BMK Diesel 225 2004 BOSCH EDC16CP34 73 67
Car Audi A6 (C6) 3000 V6 TDI (CR) CDYA Diesel 240 2008 BOSCH EDC17CP14 198 226 1126
Car Audi A6 (C6) 3000 V6 TDI (CR) CDYC Diesel 240 2008 BOSCH EDC17CP14 198 226 1126
Car Audi A6 (C7) 3000 V6 TDI (CR) CDUC Diesel 245 2011 BOSCH EDC17CP20 198 226 1126
Car Audi A6 Allroad (C5) 2700 V6 TwinTurbo ARE Petrol 250 1999 BOSCH ME7.1.5 39 51
Car Audi A6 Allroad (C5) 2500 V6 TDI AKE Diesel 180 1999 BOSCH EDC15VM+ V6 11
Car Audi A6 Allroad (C5) 2500 V6 TDI BAU Diesel 180 2001 BOSCH EDC15VM+ V6 8Mbit 36
Car Audi A6 Allroad (C5) 2500 V6 TDI BCZ Diesel 163 2001 BOSCH EDC15VM+ V6 8Mbit 36
Car Audi A6 Allroad (C5) 2500 V6 TDI BDH Diesel 180 2001 BOSCH EDC15VM+ V6 8Mbit 36
Car Audi A6 Allroad (C5) 2500 V6 TDI BFC Diesel 163 2001 BOSCH EDC15VM+ V6 8Mbit 36
Car Audi A6 Allroad (C6) 2700 V6 TDI BPP Diesel 180 2006 BOSCH EDC16CP34 73 67
Car Audi A6 Allroad (C6) 2700 V6 TDI (CR) CANA Diesel 190 2008 BOSCH EDC17CP14 198 226 1126
Car Audi A6 Allroad (C6) 3000 V6 TDI ASB Diesel 233 2006 BOSCH EDC16CP34 73 67
Car Audi A6 Allroad (C6) 3000 V6 TDI (CR) CDYA Diesel 240 2008 BOSCH EDC17CP14 198 226 1126
Car Audi A8 (D2) 3700 V8 Petrol 260 1998 BOSCH ME7.1.5 38 51
Car Audi A8 (D2) 4200 V8 Quattro Petrol 238 1999 BOSCH ME7.1.5 38 51
Car Audi A8 (D2) 4200 V8 Quattro Petrol 310 1999 BOSCH ME7.1.5 38 51
Car Audi A8 (D2) 6000 W12 Petrol 420 2001 BOSCH ME7.1.1 39 52
Car Audi A8 (D2) 2500 V6 TDI Diesel 180 1999 BOSCH EDC15VM+ V6 11
Car Audi A8 (D3) 3200 V6 FSI AUK Petrol 320 2006 SIEMENS SIMOS 6.2/6.3 253 174
Car Audi A8 (D3) 3700 V8 Petrol 280 2002 BOSCH ME7.1.1 120 52
Car Audi A8 (D3) 4200 V8 Petrol 335 2002 BOSCH ME7.1.1 120 52
Car Audi A8 (D3) 6000 W12 Petrol 450 2004 BOSCH ME7.1.1 256 52
Car Audi A8 (D3) 3000 V6 TDI Diesel 233 2004 BOSCH EDC16CP34 73 67
Car Audi A8 (D3) 4200 V8 TDI Diesel 326 2005 BOSCH EDC16CP34 V8 M&S 204 67
Car Audi A8 (D4) 4000 V8 TFSI Petrol 420 2012 BOSCH MED17.1.X 226 1266
Car Audi Q5 2000 16v TFSI CDNC Petrol 180 2009 BOSCH MED17.5 203 226 1128
Car Audi Q5 2000 16v TFSI CDNC Petrol 211 2008 BOSCH MED17.5 203 226 1128
Car Audi Q5 3200 V6 FSI Petrol 250 2009 BOSCH MED9.1.1 179 64
Car Audi Q5 2000 16v TDI (CR) CAHA Diesel 143 2009 BOSCH EDC17CP14 198 226 1126
Car Audi Q5 2000 16v TDI (CR) CAHA Diesel 170 2008 BOSCH EDC17CP14 198 226 1126
Car Audi Q5 3000 V6 TDI (CR) Diesel 240 2008 BOSCH EDC17CP14 198 226 1126
Car Audi Q7 (4L) 3600 V6 FSI Petrol 280 2006 BOSCH MED9.1.1 179 64
Car Audi Q7 (4L) 4200 V8 FSI Petrol 350 2005 BOSCH MED9.1.1 179 64
Car Audi Q7 (4L) 3000 V6 TDI Diesel 233 2005 BOSCH EDC16CP34 73 67
Car Audi Q7 (4L) 3000 V6 TDI (CR) Diesel 204 2010 BOSCH EDC17CP44 282 1268
Car Audi Q7 (4L) 3000 V6 TDI (CR) Diesel 240 2007 BOSCH EDC17CP14 198 226 1126
Car Audi Q7 (4L) 3000 V6 TDI (CR) Diesel 240 2010 BOSCH EDC17CP44 282 1268
Car Audi Q7 (4L) 4200 V8 TDI Diesel 326 2007 BOSCH EDC16CP34 V8 M&S 204 67
Car Audi R8 4200 V8 FSI Quattro Petrol 420 2010 BOSCH MED9.1.5 196 64
Car Audi R8 4200 V8 FSI Quattro Petrol 430 2010 BOSCH MED9.1.5 196 64
Car Audi R8 5200 V10 FSI Quattro Petrol 525 2010 BOSCH MED9.1.1 196 64
Car Audi R8 GT 5200 V10 FSI Quattro Petrol 560 2011 BOSCH MED9.1.1 196 64
Car Audi Rs4 (B5) 2700 V6 TwinTurbo ASJ Petrol 380 2000 BOSCH ME7.1.5 39 51
Car Audi Rs4 (B5) 2700 V6 TwinTurbo AZR Petrol 380 2000 BOSCH ME7.1.5 39 51
Car Audi Rs4 (B7) 4200 V8 FSI BSN Petrol 420 2005 BOSCH MED9.1.1 196
Car Audi Rs5 4200 V8 FSI Petrol 450 2010 BOSCH MED17.1.1 282
Car Audi Rs6 (C5) 4200 V8 BCY Petrol 450 2001 BOSCH ME7.1.1 39 52
Car Audi Rs6 (C5) 4200 V8 Plus BRV Petrol 450 2001 BOSCH ME7.1.1 39 52
Car Audi Rs6 (C6) 5000 V10 TFSI BUH Petrol 580 2008 BOSCH MED9.1.1 196 64
Car Audi S3 (8L) 1800 20v Turbo AMK Petrol 210 1998 BOSCH ME7.5.5 38 48
Car Audi S3 (8L) 1800 20v Turbo APY Petrol 210 1998 BOSCH ME7.5.5 38 48
Car Audi S3 (8L) 1800 20v Turbo AUL Petrol 210 1998 BOSCH ME7.5.5 39 48
Car Audi S3 (8L) 1800 20v Turbo BAM Petrol 225 2001 BOSCH ME7.5.5 39 48
Car Audi S3 (8P) 2000 16v TFSI BHZ Petrol 265 2006 BOSCH MED9.1.5 93 64
Car Audi S3 (8P) 2000 16v TFSI CDLA Petrol 265 2006 BOSCH MED9.1.5 93 64
Car Audi S4 (B5) 2700 V6 TwinTurbo AGB Petrol 265 1999 BOSCH ME7.1.5 38 51
Car Audi S4 (B6) 4200 V8 BBK Petrol 344 2003 BOSCH ME7.1.1 120 52
Car Audi S4 (B7) 4200 V8 BBK Petrol 344 2004 BOSCH ME7.1.1 120 52
Car Audi S5 4200 V8 FSI CAUA Petrol 354 2007 BOSCH MED9.1.1 179 64
Car Audi S6 (C5) 4200 V8 ANK Petrol 340 2001 BOSCH ME7.1.1 39 52
Car Audi S6 (C5) 4200 V8 AQJ Petrol 340 1999 BOSCH ME7.1.1 38 51
Car Audi S6 (C6) 5200 V10 FSI BXA Petrol 435 2006 BOSCH MED9.1.1 196 64
Car Audi S8 (D2) 4200 V8 Quattro Petrol 360 1999 BOSCH ME7.1.5 38 51
Car Audi S8 (D3) 5200 V10 FSI Petrol 450 2004 BOSCH MED9.1.1 196 64
Car Audi S8 (D4) 4000 V8 TFSI Petrol 512 2012 BOSCH MED17.1.X 226 1266
Car Audi Tt (8J) 1800 16v TFSI Petrol 160 2008 BOSCH MED17.5 203 226 1128
Car Audi Tt (8J) 2000 16v TFSI Petrol 200 2006 BOSCH MED9.1.5 93 64
Car Audi Tt (8J) 2000 16v TFSI Petrol 211 2006 BOSCH MED9.1.5 93 64
Car Audi Tt (8J) 3200 VR6 Petrol 250 2006 BOSCH ME7.1.1 120 52
Car Audi Tt (8J) 2000 16v TDI (CR) CBBB Diesel 170 2008 BOSCH EDC17CP14 198 226 1126
Car Audi Tt (8N) 1800 20v Turbo Petrol 150 2002 BOSCH ME7.5.5 39 48
Car Audi Tt (8N) 1800 20v Turbo Petrol 163 2005 BOSCH ME7.5.5 39 48
Car Audi Tt (8N) 1800 20v Turbo Petrol 180 1998 BOSCH ME7.5.5 38 48
Car Audi Tt (8N) 1800 20v Turbo Petrol 180 2001 BOSCH ME7.5.5 39 48
Car Audi Tt (8N) 1800 20v Turbo Petrol 190 2005 BOSCH ME7.5.5 39 48
Car Audi Tt (8N) 1800 20v Turbo Quattro Petrol 225 1998 BOSCH ME7.5.5 38 48
Car Audi Tt (8N) 1800 20v Turbo Quattro Petrol 225 2005 BOSCH ME7.5.5 39 48
Car Audi Tt (8N) 1800 20v Turbo Quattro Petrol 240 2005 BOSCH ME7.5.5 39 48
Car Audi Tt (8N) 3200 VR6 Petrol 250 2003 BOSCH ME7.1.1 120 52
Car Audi TT RS (8J) 2500 V5 TFSI Petrol 340 2008 BOSCH MED9.1.5 259 64
Car Audi Tts (8J) 2000 16v TFSI Petrol 272 2009 BOSCH MED9.1.5 93 64
Car Bentley Arnage T 6700 V8 TwinTurbo Petrol 457 2003 BOSCH ME7.1.1 256
Car Bentley Continental Flying Spur 6000 V12 TwinTurbo WR12-07C Petrol 560 2005 BOSCH ME7.1.1 256
Car Bentley Continental GT 6000 V12 TwinTurbo WR12-07C Petrol 560 2003 BOSCH ME7.1.1 256
Car Bentley Continental GTC 6000 V12 TwinTurbo WR12-07C Petrol 560 2007 BOSCH ME7.1.1 256
Car Bmw 1 Series (E81) 116i 1600 16v N43B16O0 Petrol 122 2007 SIEMENS MSD81.2 202
Car Bmw 1 Series (E81) 116i 2000 16v N43B20 Petrol 122 2007 SIEMENS MSD81.2 202
Car Bmw 1 Series (E81) 118i 2000 16v N43B20M1 Petrol 143 2007 SIEMENS MSD81.2 202
Car Bmw 1 Series (E81) 120i 2000 16v N43B20O1 Petrol 170 2007 SIEMENS MSD81.2 202
Car Bmw 1 Series (E81) 130i 3000 24v N52B30 Petrol 258 2009 SIEMENS MSD80 202
Car Bmw 1 Series (E81) 130i 3000 24v N52B30 Petrol 265 2005 SIEMENS MSV70 218 110
Car Bmw 1 Series (E81) 116d 2000 D N47D20 Diesel 115 2009 BOSCH EDC17 C06 215 226 1156
Car Bmw 1 Series (E81) 118d 2000 D N47D20U0 Diesel 143 2007 BOSCH EDC17 C06 215 226 1156
Car Bmw 1 Series (E81) 120d 2000 D N47D20O0 Diesel 177 2007 BOSCH EDC17 CP02 215 226 1156
Car Bmw 1 Series (E81) 123d 2000 D N47D20T0 Diesel 204 2007 BOSCH EDC17 CP02 215 226 1156
Car Bmw 1 Series (E82) 120i 2000 16v N43B20O1 Petrol 170 2009 SIEMENS MSD81.2 202
Car Bmw 1 Series (E82) 125i 3000 24v N52B30 Petrol 218 2008 BOSCH MEV1746 254 226 1171
Car Bmw 1 Series (E82) 128i 3000 24v N51B30 Petrol 230 2002 SIEMENS MSD80 202
Car Bmw 1 Series (E82) 128i 3000 24v N52B30 Petrol 230 2008 BOSCH MEV1746 254 226 1171
Car Bmw 1 Series (E82) 135i 3000 Turbo N55B30 Petrol 306 2011 BOSCH MEVD17.2 226 1215
Car Bmw 1 Series (E82) 135i 3000 TwinTurbo N54B30 Petrol 306 2007 SIEMENS MSD80 202
Car Bmw 1 Series (E82) 116d 2000 D N47D20 Diesel 116 2010 BOSCH EDC17 C41 DDE8 261 1220
Car Bmw 1 Series (E82) 118d 2000 D N47D20 Diesel 143 2010 BOSCH EDC17 C41 DDE8 261 1220
Car Bmw 1 Series (E82) 118d 2000 D N47D20U0 Diesel 143 2009 BOSCH EDC17 C06 215 226 1156
Car Bmw 1 Series (E82) 120d 2000 D N47D20 Diesel 184 2010 BOSCH EDC17 C41 DDE8 261 1220
Car Bmw 1 Series (E82) 120d 2000 D N47D20O0 Diesel 177 2007 BOSCH EDC17 CP02 215 226 1156
Car Bmw 1 Series (E82) 123d 2000 D N47D20T0 Diesel 204 2007 BOSCH EDC17 CP02 215 226 1156
Car Bmw 1 Series (E87) 116i 1600 16v N43B16O0 Petrol 122 2007 SIEMENS MSD81.2 202
Car Bmw 1 Series (E87) 116i 1600 16v N45B16 Petrol 115 2005 BOSCH ME9.2 257 19
Car Bmw 1 Series (E87) 116i 2000 16v N43B20 Petrol 122 2009 SIEMENS MSD81.2 202
Car Bmw 1 Series (E87) 118i 2000 16v N43B20M1 Petrol 143 2007 SIEMENS MSD81.2 202
Car Bmw 1 Series (E87) 118i 2000 16v N46B20 Petrol 129 2005 BOSCH MEV946 216
Car Bmw 1 Series (E87) 120i 2000 16v N43B20O1 Petrol 170 2007 SIEMENS MSD81.2 202
Car Bmw 1 Series (E87) 120i 2000 16v N46B20 Petrol 150 2004 BOSCH MEV946 216
Car Bmw 1 Series (E87) 130i 3000 24v N52B30 Petrol 258 2009 SIEMENS MSD80 202
Car Bmw 1 Series (E87) 130i 3000 24v N52B30 Petrol 265 2005 SIEMENS MSV70 218 110
Car Bmw 1 Series (E87) 116d 2000 D N47D20 Diesel 115 2009 BOSCH EDC17 C06 215 226 1156
Car Bmw 1 Series (E87) 118d 2000 D M47TU2D20 Diesel 122 2004 BOSCH EDC16 C35 164 65
Car Bmw 1 Series (E87) 118d 2000 D N47D20U0 Diesel 143 2007 BOSCH EDC17 C06 215 226 1156
Car Bmw 1 Series (E87) 120d 2000 D M47TU2D20 Diesel 163 2004 BOSCH EDC16 C35 164 65
Car Bmw 1 Series (E87) 120d 2000 D N47D20O0 Diesel 177 2007 BOSCH EDC17 CP02 215 226 1156
Car Bmw 1 Series (E87) 123d 2000 D N47D20T0 Diesel 204 2007 BOSCH EDC17 CP02 215 226 1156
Car Bmw 1 Series (E88) 118i 2000 16v N43B20M1 Petrol 143 2007 SIEMENS MSD81.2 202
Car Bmw 1 Series (E88) 120i 2000 16V N43B20O1 Petrol 170 2008 SIEMENS MSD81.2 202
Car Bmw 1 Series (E88) 125i 3000 24v N52B30 Petrol 218 2008 BOSCH MEV1746 254 226 1171
Car Bmw 1 Series (E88) 128i 3000 24v N51B30 Petrol 230 2008 SIEMENS MSD80 202
Car Bmw 1 Series (E88) 128i 3000 24v N52B30 Petrol 230 2008 BOSCH MEV1746 254 226 1171
Car Bmw 1 Series (E88) 135i 3000 Turbo N55B30 Petrol 306 2011 BOSCH MEVD17.2 226 1215
Car Bmw 1 Series (E88) 135i 3000 TwinTurbo N54B30 Petrol 306 2007 SIEMENS MSD80 202
Car Bmw 1 Series (E88) 116d 2000 D N47D20 Diesel 116 2010 BOSCH EDC17 C41 DDE8 261 1220
Car Bmw 1 Series (E88) 118d 2000 D N47D20 Diesel 143 2010 BOSCH EDC17 C41 DDE8 261 1220
Car Bmw 1 Series (E88) 118d 2000 D N47D20U0 Diesel 143 2008 BOSCH EDC17 C06 215 226 1156
Car Bmw 1 Series (E88) 120d 2000 D N47D20 Diesel 184 2010 BOSCH EDC17 C41 DDE8 261 1220
Car Bmw 1 Series (E88) 120d 2000 D N47D20O0 Diesel 177 2008 BOSCH EDC17 CP02 215 226 1156
Car Bmw 1 Series (E88) 123d M 2000 D N47D20T0 Diesel 204 2008 BOSCH EDC17 CP02 215 226 1156
Car Bmw 3 Series (E36) 316i 1600 8v M43B16KAT Petrol 102 1993 BOSCH M5.2 250
Car Bmw 3 Series (E36) 316i 1900 8v M43TUB19 Petrol 105 1998 BOSCH BMS46 249
Car Bmw 3 Series (E36) 318i 1800 8v M43B18KAT Petrol 117 1993 BOSCH M5.2 250
Car Bmw 3 Series (E36) 320i 2000 24v M50TUB20 Petrol 150 1992 SIEMENS MS41.0 145
Car Bmw 3 Series (E36) 320i 2000 24v M52B20 Petrol 150 1994 SIEMENS MS41.0 145
Car Bmw 3 Series (E36) 323i 2500 24v M52B25 Petrol 170 1994 SIEMENS MS41.0 145
Car Bmw 3 Series (E36) 325i 2500 24v M50TUB25 Petrol 192 1992 SIEMENS MS43 59
Car Bmw 3 Series (E36) 328i 2800 24v M52B28 Petrol 192 1994 SIEMENS MS41.0 145
Car Bmw 3 Series (E46) 316i 1800 16V N42B18 Petrol 115 2001 BOSCH ME9.2 257 19
Car Bmw 3 Series (E46) 316i 1800 16V N46B18 Petrol 115 2004 BOSCH ME9.2 257 19
Car Bmw 3 Series (E46) 316i 1900 8v M43TUB19 Petrol 105 1999 BOSCH BMS46 249
Car Bmw 3 Series (E46) 318ci 2000 16v N46B20 Petrol 150 2005 BOSCH ME9.2 257 19
Car Bmw 3 Series (E46) 318i 1900 8v M43TUB19 Petrol 120 1999 BOSCH BMS46 249
Car Bmw 3 Series (E46) 318i 2000 16v N42B20 Petrol 143 2002 BOSCH ME9.2 257 19
Car Bmw 3 Series (E46) 318i 2000 16v N46B20 Petrol 143 2004 BOSCH ME9.2 257 19
Car Bmw 3 Series (E46) 320i 2000 24v M52TUB20 Petrol 150 1998 SIEMENS MS42.0 60
Car Bmw 3 Series (E46) 320i 2200 24v M54B22 Petrol 170 2001 SIEMENS MS43 59
Car Bmw 3 Series (E46) 323i 2500 24v M52TUB25 Petrol 170 1998 SIEMENS MS42.0 60
Car Bmw 3 Series (E46) 325i 2500 24v M54B25 Petrol 184 2001 SIEMENS MS45 181 18
Car Bmw 3 Series (E46) 325i 2500 24v M54B25 Petrol 192 2001 SIEMENS MS45 181 18
Car Bmw 3 Series (E46) 325i 2500 24v M56B25 Petrol 184 2002 SIEMENS MS45 181 18
Car Bmw 3 Series (E46) 328i 2800 24v M52TUB28 Petrol 193 1998 SIEMENS MS42.0 60
Car Bmw 3 Series (E46) 330i 3000 24v M54B30 Petrol 231 2000 SIEMENS MS45 181 18
Car Bmw 3 Series (E46) 330i 3000 24v M54B30 Petrol 235 2003 SIEMENS MS43 59
Car Bmw 3 Series (E46) 318d 2000 D M47D20 Diesel 115 2001 BOSCH EDC16 C31 159 3
Car Bmw 3 Series (E46) 320d 2000 D M47D20 Diesel 136 1999 BOSCH DDE3.0 50
Car Bmw 3 Series (E46) 320d 2000 D M47D20O2 Diesel 150 2001 BOSCH EDC16 C31 159 3
Car Bmw 3 Series (E46) 330d 3000 D M57D29 Diesel 184 1999 BOSCH DDE4.0 19
Car Bmw 3 Series (E46) 330d 3000 D M57TUD30 Diesel 204 2004 BOSCH EDC16 C31 159 3
Car Bmw 3 Series (E90) 316i 1600 16v N45B16 Petrol 122 2007 BOSCH MEV946 216
Car Bmw 3 Series (E90) 318i 2000 16v N43B20U0 Petrol 143 2007 SIEMENS MSD81.2 202
Car Bmw 3 Series (E90) 318i 2000 16v N46B20 Petrol 129 2005 BOSCH ME9.2 257 19
Car Bmw 3 Series (E90) 318i 2000 16v N46B20 Petrol 143 2007 BOSCH MEV1746 254 226 1171
Car Bmw 3 Series (E90) 320i 2000 16v N43B20O0 Petrol 170 2007 SIEMENS MSD81.2 202
Car Bmw 3 Series (E90) 320i 2000 16v N46B20 Petrol 150 2005 BOSCH ME9.2 257 19
Car Bmw 3 Series (E90) 320i 2000 16v N46B20 Petrol 156 2007 BOSCH MEV1746 254 226 1171
Car Bmw 3 Series (E90) 320i 2000 16v N46B20 Petrol 170 2007 BOSCH MEV946 216
Car Bmw 3 Series (E90) 320si 2000 16v N43B20O0 Petrol 173 2001 SIEMENS MSV80 202
Car Bmw 3 Series (E90) 320si 2000 16v N46B20 Petrol 173 2006 BOSCH MEV946 216
Car Bmw 3 Series (E90) 323i 2500 24v N52B25 Petrol 203 2007 SIEMENS MSV80 202
Car Bmw 3 Series (E90) 323i 2500 24v N52B25U1 Petrol 177 2005 SIEMENS MSV80 202
Car Bmw 3 Series (E90) 325i 2500 24v N52B25O1 Petrol 218 2005 SIEMENS MSV80 202
Car Bmw 3 Series (E90) 325i 3000 24v N53B30U0 Petrol 218 2007 SIEMENS MSD80 202
Car Bmw 3 Series (E90) 328i 3000 24v N53B30 Petrol 233 2007 SIEMENS MSD80 202
Car Bmw 3 Series (E90) 330i 3000 24v N52B30O0 Petrol 258 2005 SIEMENS MSV80 202
Car Bmw 3 Series (E90) 330i 3000 24v N53B30O0 Petrol 272 2007 SIEMENS MSD80 202
Car Bmw 3 Series (E90) 316d 2000 D N47D20 Diesel 115 2009 BOSCH EDC17 C06 215 226 1156
Car Bmw 3 Series (E90) 318d 2000 D M47D20TU2 Diesel 122 2005 BOSCH EDC16 C35 164 65
Car Bmw 3 Series (E90) 318d 2000 D N47D20 Diesel 143 2007 BOSCH EDC17 C06 215 226 1156
Car Bmw 3 Series (E90) 318d 2000 D N47D20 Diesel 143 2010 BOSCH EDC17 C41 DDE8 261 1220
Car Bmw 3 Series (E90) 320d 2000 D M47D20O2 Diesel 150 2005 BOSCH EDC16 C31 159 65
Car Bmw 3 Series (E90) 320d 2000 D M47D20TU2 Diesel 163 2005 BOSCH EDC16 C35 164 65
Car Bmw 3 Series (E90) 320d 2000 D N47D20 Diesel 184 2010 BOSCH EDC17 C41 DDE8 261 1220
Car Bmw 3 Series (E90) 320d 2000 D N47D20O0 Diesel 177 2007 BOSCH EDC17 CP02 215 226 1156
Car Bmw 3 Series (E90) 325d 3000 D M57D30U2 Diesel 197 2006 BOSCH EDC16 C35 164 65
Car Bmw 3 Series (E90) 325d 3000 D N57D30 Diesel 204 2010 BOSCH EDC17 CP09 226 1156
Car Bmw 3 Series (E90) 330d 3000 D M57D30O2 Diesel 231 2005 BOSCH EDC16 CP35 164 65
Car Bmw 3 Series (E90) 330d 3000 D N57D30OL Diesel 245 2008 BOSCH EDC17 CP09 226 1156
Car Bmw 3 Series (E90) 335d 3000 D M57D30T2 Diesel 286 2006 BOSCH EDC16 C35 164 65
Car Bmw 3 Series (E91) 135i 3000 Turbo N55B30 Petrol 306 2010 BOSCH MEVD17.2 226 1215
Car Bmw 3 Series (E91) 316i 1600 16v N45B16 Petrol 122 2007 BOSCH MEV946 216
Car Bmw 3 Series (E91) 318i 2000 16v N43B20U0 Petrol 143 2007 SIEMENS MSD81.2 202
Car Bmw 3 Series (E91) 318i 2000 16v N46B20 Petrol 129 2005 BOSCH ME9.2 257 19
Car Bmw 3 Series (E91) 318i 2000 16v N46B20 Petrol 143 2007 BOSCH MEV1746 254 226 1171
Car Bmw 3 Series (E91) 320i 2000 16v N43B20O0 Petrol 170 2007 SIEMENS MSD81.2 202
Car Bmw 3 Series (E91) 320i 2000 16v N46B20 Petrol 150 2005 BOSCH ME9.2 257 19
Car Bmw 3 Series (E91) 320i 2000 16v N46B20 Petrol 170 2007 BOSCH MEV946 216
Car Bmw 3 Series (E91) 320si 2000 16v N46B20 Petrol 173 2006 BOSCH MEV946 216
Car Bmw 3 Series (E91) 323i 2500 24v N52B25 Petrol 203 2007 SIEMENS MSV80 202
Car Bmw 3 Series (E91) 323i 2500 24v N52B25U1 Petrol 177 2005 SIEMENS MSV80 202
Car Bmw 3 Series (E91) 325i 2500 24v N52B25O1 Petrol 218 2005 SIEMENS MSV80 202
Car Bmw 3 Series (E91) 325i 3000 24v N53B30U0 Petrol 218 2007 SIEMENS MSD80 202
Car Bmw 3 Series (E91) 328i 3000 24v N53B30 Petrol 233 2007 SIEMENS MSD80 202
Car Bmw 3 Series (E91) 330i 3000 24v N52B30O0 Petrol 258 2005 SIEMENS MSV80 202
Car Bmw 3 Series (E91) 330i 3000 24v N53B30O0 Petrol 272 2007 SIEMENS MSD80 202
Car Bmw 3 Series (E91) 335i 3000 TwinTurbo N54B30O0 Petrol 306 2006 SIEMENS MSD80 202
Car Bmw 3 Series (E91) 316d 2000 D N47D20 Diesel 115 2009 BOSCH EDC17 C06 215 226 1156
Car Bmw 3 Series (E91) 318d 2000 D M47D20TU2 Diesel 122 2005 BOSCH EDC16 C35 164 65
Car Bmw 3 Series (E91) 318d 2000 D N47D20 Diesel 143 2007 BOSCH EDC17 C06 215 226 1156
Car Bmw 3 Series (E91) 318d 2000 D N47D20 Diesel 143 2010 BOSCH EDC17 C41 DDE8 261 1220
Car Bmw 3 Series (E91) 320d 2000 D M47D20O2 Diesel 150 2005 BOSCH EDC16 C31 159 65
Car Bmw 3 Series (E91) 320d 2000 D M47D20TU2 Diesel 163 2005 BOSCH EDC16 C35 164 65
Car Bmw 3 Series (E91) 320d 2000 D N47D20 Diesel 184 2010 BOSCH EDC17 C41 DDE8 261 1220
Car Bmw 3 Series (E91) 320d 2000 D N47D20O0 Diesel 177 2007 BOSCH EDC17 CP02 215 226 1156
Car Bmw 3 Series (E91) 325d 3000 D M57D30U2 Diesel 197 2006 BOSCH EDC16 C35 164 65
Car Bmw 3 Series (E91) 325d 3000 D N57D30 Diesel 204 2010 BOSCH EDC17 CP09 226 1156
Car Bmw 3 Series (E91) 330d 3000 D M57D30O2 Diesel 231 2005 BOSCH EDC16 CP35 164 65
Car Bmw 3 Series (E91) 330d 3000 D N57D30OL Diesel 245 2008 BOSCH EDC17 CP09 226 1156
Car Bmw 3 Series (E91) 335d 3000 D M57D30T2 Diesel 286 2006 BOSCH EDC16 C35 164 65
Car Bmw 3 Series (E92) 135i 3000 Turbo N55B30 Petrol 306 2010 BOSCH MEVD17.2 226 1215
Car Bmw 3 Series (E92) 318i 2000 16v N43B20U0 Petrol 143 2010 SIEMENS MSD81.2 202
Car Bmw 3 Series (E92) 320i 2000 16v N43B20O0 Petrol 170 2007 SIEMENS MSD81.2 202
Car Bmw 3 Series (E92) 325i 2500 24v N52B25O1 Petrol 218 2006 SIEMENS MSV80 202
Car Bmw 3 Series (E92) 325i 3000 24v N53B30U0 Petrol 218 2007 SIEMENS MSD80 202
Car Bmw 3 Series (E92) 328i 3000 24v N53B30 Petrol 233 2007 SIEMENS MSD80 202
Car Bmw 3 Series (E92) 330i 3000 24v N53B30O0 Petrol 272 2007 SIEMENS MSD80 202
Car Bmw 3 Series (E92) 335i 3000 TwinTurbo N54B30O0 Petrol 306 2006 SIEMENS MSD80 202
Car Bmw 3 Series (E92) 320d 2000 D N47D20 Diesel 184 2010 BOSCH EDC17 C41 DDE8 261 1220
Car Bmw 3 Series (E92) 320d 2000 D N47D20O0 Diesel 177 2007 BOSCH EDC17 CP02 215 226 1156
Car Bmw 3 Series (E92) 325d 3000 D M57D30U2 Diesel 197 2007 BOSCH EDC16 C35 164 65
Car Bmw 3 Series (E92) 325d 3000 D N57D30 Diesel 204 2010 BOSCH EDC17 CP09 226 1156
Car Bmw 3 Series (E92) 330d 3000 D M57D30O2 Diesel 231 2006 BOSCH EDC16 CP35 164 65
Car Bmw 3 Series (E92) 330d 3000 D N57D30OL Diesel 245 2008 BOSCH EDC17 CP09 226 1156
Car Bmw 3 Series (E92) 335d 3000 D M57D30T2 Diesel 286 2006 BOSCH EDC16 C35 164 65
Car Bmw 3 Series (E93) 135i 3000 Turbo N55B30 Petrol 306 2010 BOSCH MEVD17.2 226 1215
Car Bmw 3 Series (E93) 318i 2000 16v N43B20U0 Petrol 143 2010 SIEMENS MSD81.2 202
Car Bmw 3 Series (E93) 320i 2000 16v N43B20O0 Petrol 170 2007 SIEMENS MSD81.2 202
Car Bmw 3 Series (E93) 325i 3000 24v N53B30U0 Petrol 218 2007 SIEMENS MSD80 202
Car Bmw 3 Series (E93) 330i 3000 24v N53B30O0 Petrol 272 2007 SIEMENS MSD80 202
Car Bmw 3 Series (E93) 335i 3000 TwinTurbo N54B30O0 Petrol 306 2007 SIEMENS MSD80 202
Car Bmw 3 Series (E93) 320d 2000 D N47D20 Diesel 184 2010 BOSCH EDC17 C41 DDE8 261 1220
Car Bmw 3 Series (E93) 320d 2000 D N47D20O0 Diesel 177 2007 BOSCH EDC17 CP02 215 226 1156
Car Bmw 3 Series (E93) 325d 3000 D M57D30U2 Diesel 197 2007 BOSCH EDC16 C35 164 65
Car Bmw 3 Series (E93) 325d 3000 D N57D30 Diesel 204 2010 BOSCH EDC17 CP09 226 1156
Car Bmw 3 Series (E93) 330d 3000 D M57D30O2 Diesel 231 2007 BOSCH EDC16 CP35 164 65
Car Bmw 3 Series (E93) 330d 3000 D N57D30OL Diesel 245 2008 BOSCH EDC17 CP09 226 1156
Car Bmw 3 Series (E93) 335d 3000 D M57D30T2 Diesel 286 2006 BOSCH EDC16 C35 164 65
Car Bmw 5 Series (E39) 520i 2000 24v M52B20 Petrol 150 1996 SIEMENS MS41.0 145
Car Bmw 5 Series (E39) 520i 2000 24v M52B20TU Petrol 150 1998 SIEMENS MS42.0 60
Car Bmw 5 Series (E39) 520i 2000 24v M54B22 Petrol 170 2000 SIEMENS MS43 59
Car Bmw 5 Series (E39) 523i 2500 24v M52B25 Petrol 170 1995 SIEMENS MS41.0 145
Car Bmw 5 Series (E39) 523i 2500 24v M52B25TU Petrol 170 1998 SIEMENS MS42.0 60
Car Bmw 5 Series (E39) 525i 2500 24v M54B25 Petrol 192 2000 SIEMENS MS45 181 18
Car Bmw 5 Series (E39) 528i 2800 24v M52B28 Petrol 193 1995 SIEMENS MS41.0 145
Car Bmw 5 Series (E39) 528i 2800 24v M52B28TU Petrol 193 1998 SIEMENS MS42.0 60
Car Bmw 5 Series (E39) 530i 3000 24v M54B30 Petrol 231 2000 SIEMENS MS45 181 18
Car Bmw 5 Series (E39) 535i 3500 V8 M62B35 Petrol 235 1996 BOSCH ME7.2 148
Car Bmw 5 Series (E39) 535i 3500 V8 M62B35TU Petrol 245 1998 BOSCH ME7.2 148
Car Bmw 5 Series (E39) 540i 4400 V8 M62B44 Petrol 286 1996 BOSCH ME7.2 148
Car Bmw 5 Series (E39) 540i 4400 V8 M62B44TU Petrol 286 1998 BOSCH ME7.2 148
Car Bmw 5 Series (E39) 520d 2000 D M47D20 Diesel 136 2000 BOSCH EDC16 C31 159 3
Car Bmw 5 Series (E39) 525 2500 D M57D25 Diesel 163 2000 BOSCH DDE4.0 19
Car Bmw 5 Series (E39) 525tds 2500 D M51S25TU Diesel 143 1996 BOSCH DDE3.0 50
Car Bmw 5 Series (E39) 530d 3000 D M57D30 Diesel 184 1998 BOSCH DDE4.0 19
Car Bmw 5 Series (E39) 530d 3000 D M57D30 Diesel 193 2000 BOSCH DDE4.0 19
Car Bmw 5 Series (E60) 520i 2000 16v N43B20O0 Petrol 170 2007 SIEMENS MSD81.2 202
Car Bmw 5 Series (E60) 520i 2000 24v M54B22 Petrol 170 2003 SIEMENS MS43 59
Car Bmw 5 Series (E60) 523i 2500 24v N52B25U1 Petrol 177 2005 SIEMENS MSV80 202
Car Bmw 5 Series (E60) 523i 2500 24v N53B25U0 Petrol 190 2007 SIEMENS MSD80 202
Car Bmw 5 Series (E60) 525i 2500 24v M54B25 Petrol 192 2003 SIEMENS MS45 181 18
Car Bmw 5 Series (E60) 525i 2500 24v N52B25O1 Petrol 218 2005 SIEMENS MSV80 202
Car Bmw 5 Series (E60) 525i 3000 24v N53B30U0 Petrol 218 2007 SIEMENS MSD80 202
Car Bmw 5 Series (E60) 530i 3000 24v M54B30 Petrol 231 2003 SIEMENS MS45 181 18
Car Bmw 5 Series (E60) 530i 3000 24v N52B30O0 Petrol 258 2005 SIEMENS MSV80 202
Car Bmw 5 Series (E60) 530i 3000 24v N53B30O0 Petrol 272 2007 SIEMENS MSD80 202
Car Bmw 5 Series (E60) 535i 3000 TwinTurbo N54B30O0 Petrol 306 2007 SIEMENS MSD80 202
Car Bmw 5 Series (E60) 540i 4000 V8 N62B40O1 Petrol 306 2005 BOSCH ME9.2 257 19
Car Bmw 5 Series (E60) 545i 4400 V8 N62B44 Petrol 333 2003 BOSCH ME9.2 257 19
Car Bmw 5 Series (E60) 550i 4800 V8 N62B48O1 Petrol 367 2005 BOSCH ME9.2 257 19
Car Bmw 5 Series (E60) 520d 2000 D M47D20TU2 Diesel 163 2005 BOSCH EDC16 C35 164 65
Car Bmw 5 Series (E60) 520d 2000 D N47D20 Diesel 177 2007 BOSCH EDC17 C06 215 226 1156
Car Bmw 5 Series (E60) 525d 3000 D M57D30UL Diesel 197 2007 BOSCH EDC16 C35 164 65
Car Bmw 5 Series (E60) 530d 3000 D M57D30 Diesel 218 2003 BOSCH DDE4.0 19
Car Bmw 5 Series (E60) 530d 3000 D M57D30OL Diesel 231 2005 BOSCH EDC16 CP35 164 65
Car Bmw 5 Series (E60) 530d 3000 D M57D30OLTU Diesel 235 2007 BOSCH EDC16 CP35 164 65
Car Bmw 5 Series (E60) 535d 3000 D M57D30TOP Diesel 272 2004 BOSCH EDC16 CP35 164 65
Car Bmw 5 Series (E60) 535d 3000 D M57D30TOPTU Diesel 286 2007 BOSCH EDC16 CP35 164 65
Car Bmw 5 Series (E61) 520i 2000 16v N43B20O0 Petrol 170 2007 SIEMENS MSD81.2 202
Car Bmw 5 Series (E61) 520i 2000 24v M54B22 Petrol 170 2003 SIEMENS MS43 59
Car Bmw 5 Series (E61) 523i 2500 24v N52B25U1 Petrol 177 2005 SIEMENS MSV80 202
Car Bmw 5 Series (E61) 523i 2500 24v N53B25U0 Petrol 190 2007 SIEMENS MSD80 202
Car Bmw 5 Series (E61) 525i 2500 24v M54B25 Petrol 192 2003 SIEMENS MS45 181 18
Car Bmw 5 Series (E61) 525i 2500 24v N52B25O1 Petrol 218 2005 SIEMENS MSV80 202
Car Bmw 5 Series (E61) 525i 3000 24v N53B30U0 Petrol 218 2007 SIEMENS MSD80 202
Car Bmw 5 Series (E61) 530i 3000 24v M54B30 Petrol 231 2003 SIEMENS MS45 181 18
Car Bmw 5 Series (E61) 530i 3000 24v N52B30O0 Petrol 258 2005 SIEMENS MSV80 202
Car Bmw 5 Series (E61) 535i 3000 TwinTurbo N54B30O0 Petrol 306 2007 SIEMENS MSD80 202
Car Bmw 5 Series (E61) 540i 4000 V8 N62B40O1 Petrol 306 2005 BOSCH ME9.2 257 19
Car Bmw 5 Series (E61) 545i 4400 V8 N62B44 Petrol 333 2003 BOSCH ME9.2 257 19
Car Bmw 5 Series (E61) 550i 4800 V8 N62B48O1 Petrol 367 2005 BOSCH ME9.2 257 19
Car Bmw 5 Series (E61) 520d 2000 D M47D20TU2 Diesel 163 2005 BOSCH EDC16 C35 164 65
Car Bmw 5 Series (E61) 520d 2000 D N47D20 Diesel 177 2007 BOSCH EDC17 C06 215 226 1156
Car Bmw 5 Series (E61) 525d 2500 D M57D25 Diesel 177 2003 BOSCH DDE4.0 19
Car Bmw 5 Series (E61) 525d 3000 D M57D30UL Diesel 197 2007 BOSCH EDC16 C35 164 65
Car Bmw 5 Series (E61) 530d 3000 D M57D30 Diesel 218 2003 BOSCH DDE4.0 19
Car Bmw 5 Series (E61) 530d 3000 D M57D30OL Diesel 231 2005 BOSCH EDC16 CP35 164 65
Car Bmw 5 Series (E61) 530d 3000 D M57D30OLTU Diesel 235 2007 BOSCH EDC16 CP35 164 65
Car Bmw 5 Series (E61) 535d 3000 D M57D30TOP Diesel 272 2004 BOSCH EDC16 CP35 164 65
Car Bmw 5 Series (E61) 535d 3000 D M57D30TOPTU Diesel 286 2007 BOSCH EDC16 CP35 164 65
Car Bmw 5 Series (F07) 535i GT 3000 TwinTurbo N55B30 Petrol 306 2010 BOSCH MEVD17.2 226 1215
Car Bmw 5 Series (F10) 520i 2000 Turbo N20B20 Petrol 184 2011 BOSCH MEV1746 254 226 1171
Car Bmw 5 Series (F11) 520i 2000 Turbo N20B20 Petrol 184 2011 BOSCH MEV1746 254 226 1171
Car Bmw 6 Series (E63) 630i 3000 24v N52B30O0 Petrol 258 2004 SIEMENS MSV70 218 110
Car Bmw 6 Series (E63) 630i 3000 24v N53B3O0 Petrol 272 2007 SIEMENS MSD80 202
Car Bmw 6 Series (E63) 645Ci 4400 V8 N62B44 Petrol 333 2003 BOSCH ME9.2 257 19
Car Bmw 6 Series (E63) 650i 4800 V8 N62B48TU Petrol 362 2005 BOSCH MEV946 216 103
Car Bmw 6 Series (E63) 635d 3000 D M57TU2D30TOP Diesel 286 2007 BOSCH EDC16 CP35 164 65
Car Bmw 6 Series (E64) 630i 3000 24v N52B30O0 Petrol 258 2004 SIEMENS MSV70 218 110
Car Bmw 6 Series (E64) 630i 3000 24v N53B3O0 Petrol 272 2007 SIEMENS MSD80 202
Car Bmw 6 Series (E64) 645Ci 4400 V8 N62B44 Petrol 333 2003 BOSCH MEV946 216 19
Car Bmw 6 Series (E64) 650i 4800 V8 N62B48TU Petrol 362 2005 BOSCH MEV946 216 103
Car Bmw 6 Series (E64) 635d 3000 D M57TU2D30TOP Diesel 286 2007 BOSCH EDC16 CP35 164 65
Car Bmw 7 Series (E38) 728i 2800 24v M52B28 Petrol 193 1995 SIEMENS MS41.0 145
Car Bmw 7 Series (E38) 728i 2800 24v M52TUB28 Petrol 193 1998 SIEMENS MS42.0 60
Car Bmw 7 Series (E38) 735i 3500 V8 M62B35 Petrol 235 1996 BOSCH ME7.2 148
Car Bmw 7 Series (E38) 735i 3500 V8 M62TUB35 Petrol 238 1998 BOSCH ME7.2 148
Car Bmw 7 Series (E38) 740i 4400 V8 M62B44 Petrol 286 1996 BOSCH ME7.2 148
Car Bmw 7 Series (E38) 740i 4400 V8 M62TUB44 Petrol 290 1998 BOSCH ME7.2 148
Car Bmw 7 Series (E38) 725tds 2500 D M51D25S Diesel 143 1995 BOSCH DDE3.0 50
Car Bmw 7 Series (E38) 730d 2900 D M57D29 Diesel 184 1998 BOSCH DDE4.0 19
Car Bmw 7 Series (E38) 730d 2900 D M57D29 Diesel 193 2000 BOSCH DDE4.0 19
Car Bmw 7 Series (E38) 740d 3900 D M67D39 Diesel 238 2000 BOSCH EDC16 C31 159 3
Car Bmw 7 Series (E38) 740d 3900 D M67D39 Diesel 245 2000 BOSCH DDE4.0 19
Car Bmw 7 Series (E65) 730i 3000 24v M54B30 Petrol 231 2002 SIEMENS MS45 181 18
Car Bmw 7 Series (E65) 730i 3000 24v N52B30 Petrol 258 2005 SIEMENS MSV80 202
Car Bmw 7 Series (E65) 735i 3600 V8 N62B36 Petrol 272 2002 BOSCH ME9.2 257 19
Car Bmw 7 Series (E65) 740i 4000 V8 N62B40 Petrol 306 2005 BOSCH ME9.2 257 19
Car Bmw 7 Series (E65) 750i 4800 V8 N62B48O1 Petrol 367 2005 BOSCH MEV946 216 19
Car Bmw 7 Series (E65) 730d 3000 D M57D30O2 Diesel 231 2005 BOSCH EDC16 CP35 164 65
Car Bmw 7 Series (E65) 730d 3000 D M57TUD30 Diesel 218 2002 BOSCH EDC16 C31 159 3
Car Bmw 7 Series (E65) 740d 3900 D M67TUD39 Diesel 218 2002 BOSCH EDC16 C31 159 3
Car Bmw 7 Series (E65) 745d 4400 D M67D44 Diesel 329 2005 BOSCH EDC16 CP35 164 65
Car Bmw M Series (E36) M3 3200 24v S50B32EU Petrol 321 1996 SIEMENS MS41.0 145
Car Bmw M Series (E36) M3 3200 24v S50B32US Petrol 243 1996 SIEMENS MS41.0 145
Car Bmw M Series (E36) M3 3200 24v S52B32US Petrol 343 1998 SIEMENS MSS50 323
Car Bmw M Series (E36) Z3 M 3200 24v S50B32EU Petrol 321 1996 SIEMENS MS41.0 145
Car Bmw M Series (E36) Z3 M 3200 24v S52B32US Petrol 239 1998 SIEMENS MSS52 132
Car Bmw M Series (E36) Z3 M 3200 24v S52B32US Petrol 343 1998 SIEMENS MSS50 323
Car Bmw M Series (E36) Z3 M 3200 24v S54B32EU Petrol 324 2001 SIEMENS MSS54 132
Car Bmw M Series (E39) M5 5000 V8 S62B50 Petrol 400 1998 SIEMENS MSS52 132
Car Bmw M Series (E46) M3 3200 24v S54B32EU Petrol 343 2000 SIEMENS MSS52 132
Car Bmw M Series (E46) M3 3200 24v S54B32US Petrol 338 2000 SIEMENS MSS52 132
Car Bmw M Series (E46) M3 3200 24v CSL S54B32EU Petrol 360 2003 SIEMENS MSS54 132
Car Bmw M Series (E46) M3 3200 24v SMG S54B32EU Petrol 343 2001 SIEMENS MSS54 132
Car Bmw M Series (E46) M3 3200 24v SMG S54B32US Petrol 338 2001 SIEMENS MSS54 132
Car Bmw M Series (E60) M5 5000 V10 S85B50 Petrol 507 2005 SIEMENS MSS65 205
Car Bmw M Series (E61) M5 5000 V10 S85B50 Petrol 507 2005 SIEMENS MSS65 205
Car Bmw M Series (E62) M5 5000 V10 S85B50 Petrol 507 2005 SIEMENS MSS65 205
Car Bmw M Series (E63) M5 5000 V10 S85B50 Petrol 507 2005 SIEMENS MSS65 205
Car Bmw M Series (E82) 1M 3000 TwinTurbo N54B30A Petrol 340 2007 SIEMENS MSD81 202
Car Bmw M Series (E85) Z4 M 3200 24v S54B32 Petrol 343 2006 SIEMENS MSS70 218 110
Car Bmw M Series (E86) Z4 M 3200 24v S54B32 Petrol 343 2006 SIEMENS MSS70 218 110
Car Bmw M Series (E87) 1M 3000 TwinTurbo N54B30 Petrol 340 2011 SIEMENS MSD80 202
Car Bmw M Series (E90) M3 4000 V8 S65B40 Petrol 420 2007 SIEMENS MSS60 205
Car Bmw M Series (E90) M3 4400 V8 S65B40 Petrol 450 2011 SIEMENS MSS60 205
Car Bmw M Series (E92) M3 4000 V8 S65B40 Petrol 420 2007 SIEMENS MSS60 205
Car Bmw M Series (E92) M3 4400 V8 S65B40 Petrol 450 2011 SIEMENS MSS60 205
Car Bmw M Series (E93) M3 4000 V8 S65B40 Petrol 420 2007 SIEMENS MSS60 205
Car Bmw M Series (E93) M3 4400 V8 S65B40 Petrol 450 2011 SIEMENS MSS60 205
Car Bmw X Series (E53) X5 30i 3000 24v M54B30 Petrol 231 2000 SIEMENS MS43 59
Car Bmw X Series (E53) X5 44i 4400 V8 M62B44TU Petrol 286 2000 BOSCH ME7.2 148
Car Bmw X Series (E53) X5 44i 4400 V8 N62B44 Petrol 320 2003 BOSCH ME9.2 257 19
Car Bmw X Series (E53) X5 46is 4600 V8 M62B46 Petrol 347 2002 BOSCH ME7.2 148
Car Bmw X Series (E53) X5 48is 4800 V8 N62B48 Petrol 360 2004 BOSCH ME9.2 257 19
Car Bmw X Series (E53) X5 30d 3000 D M57D30 Diesel 184 2001 BOSCH DDE4.0 19
Car Bmw X Series (E53) X5 30d 3000 D M57D30TU Diesel 218 2003 BOSCH EDC16 C31 159 3
Car Bmw X Series (E70) X5 30si 3000 24v N52B30O1 Petrol 272 2006 SIEMENS MSV80 202
Car Bmw X Series (E70) X5 48i 4800 V8 N62B48O1 Petrol 355 2010 BOSCH ME9.2 257 19
Car Bmw X Series (E70) X5 M 4400 TwinTurbo N63B44 Petrol 555 2010 SIEMENS MSD85 202
Car Bmw X Series (E70) X5 xDrive30i 3000 Turbo N55B30 Petrol 306 2010 BOSCH MEVD17.2 226 1215
Car Bmw X Series (E70) X5 xDrive48i 4800 V8 N62B48O1 Petrol 355 2010 BOSCH ME9.2 257 19
Car Bmw X Series (E70) X5 xDrive50i 4400 V8 N63B44 Petrol 408 2010 SIEMENS MSD85 202
Car Bmw X Series (E70) X5 30d 3000 D M57D30TU2 Diesel 235 2007 BOSCH EDC16 CP35 164 65
Car Bmw X Series (E70) X5 30sd 3000 D M57D30TU2 Diesel 286 2007 BOSCH EDC16 CP35 164 65
Car Bmw X Series (E70) X5 xDrive30d 3000 D M57D30TU2 Diesel 235 2007 BOSCH EDC16 CP35 164 65
Car Bmw X Series (E70) X5 xDrive30d 3000 D N57D30OL Diesel 245 2010 BOSCH EDC17 CP45 DDE8 261 1220
Car Bmw X Series (E70) X5 xDrive35d 3000 D M57D30TU2 Diesel 286 2007 BOSCH EDC16 CP35 164 65
Car Bmw X Series (E70) X5 xDrive40d 3000 D N57D30TOP Diesel 306 2010 BOSCH EDC17 CP45 DDE8 261 1220
Car Bmw X Series (E71) X6 M 4400 TwinTurbo S63B44 Petrol 555 2009 SIEMENS MSD85 202
Car Bmw X Series (E71) X6 xDrive35i 3000 Turbo N55B30 Petrol 306 2010 BOSCH MEVD17.2 226 1215
Car Bmw X Series (E71) X6 xDrive35i 3000 TwinTurbo N54B30 Petrol 306 2009 SIEMENS MSD80 202
Car Bmw X Series (E71) X6 xDrive50i 4400 V8 N63B44 Petrol 408 2008 SIEMENS MSD85 202
Car Bmw X Series (E71) X6 xDrive30d 3000 D M57D30TU2 Diesel 235 2008 BOSCH EDC16 CP35 164 65
Car Bmw X Series (E71) X6 xDrive30d 3000 D N57D30OL Diesel 245 2010 BOSCH EDC17 CP45 DDE8 261 1220
Car Bmw X Series (E71) X6 xDrive35d 3000 D M57D30TU2 Diesel 286 2008 BOSCH EDC16 CP35 164 65
Car Bmw X Series (E71) X6 xDrive40d 3000 D N57D30TOP Diesel 306 2010 BOSCH EDC17 CP45 DDE8 261 1220
Car Bmw X Series (E72) X6 M 4400 TwinTurbo S63B44 Petrol 555 2009 SIEMENS MSD85 202
Car Bmw X Series (E72) X6 xDrive35i 3000 Turbo N55B30 Petrol 306 2010 BOSCH MEVD17.2 226 1215
Car Bmw X Series (E72) X6 xDrive35i 3000 TwinTurbo N54B30 Petrol 306 2009 SIEMENS MSD80 202
Car Bmw X Series (E72) X6 xDrive50i 4400 V8 N63B44 Petrol 408 2008 SIEMENS MSD85 202
Car Bmw X Series (E72) X6 xDrive30d 3000 D M57D30TU2 Diesel 235 2008 BOSCH EDC16 CP35 164 65
Car Bmw X Series (E72) X6 xDrive30d 3000 D N57D30OL Diesel 245 2010 BOSCH EDC17 CP45 DDE8 261 1220
Car Bmw X Series (E72) X6 xDrive35d 3000 D M57D30TU2 Diesel 286 2008 BOSCH EDC16 CP35 164 65
Car Bmw X Series (E72) X6 xDrive40d 3000 D N57D30TOP Diesel 306 2010 BOSCH EDC17 CP45 DDE8 261 1220
Car Bmw X Series (E83) X3 20i 2000 16v N46B20 Petrol 150 2005 BOSCH ME9.2 257 19
Car Bmw X Series (E83) X3 25i 2500 24v M54B25 Petrol 192 2004 SIEMENS MS45 181 18
Car Bmw X Series (E83) X3 25si 2500 24v N52B25O1 Petrol 218 2006 SIEMENS MSV80 202
Car Bmw X Series (E83) X3 30i 3000 24v M54B30 Petrol 231 2006 SIEMENS MS45 181 18
Car Bmw X Series (E83) X3 30si 3000 24v N52B30O1 Petrol 272 2006 SIEMENS MSV80 202
Car Bmw X Series (E83) X3 xDrive20i 2000 16v N46B20 Petrol 150 2008 BOSCH ME9.2 257 19
Car Bmw X Series (E83) X3 xDrive25i 2500 24v N52B25 Petrol 218 2006 SIEMENS MSV80 202
Car Bmw X Series (E83) X3 xDrive30i 3000 24v N52B30O1 Petrol 272 2008 SIEMENS MSV80 202
Car Bmw X Series (E83) X3 20d 2000 D M47D20O2 Diesel 150 2004 BOSCH EDC16 C35 159 3
Car Bmw X Series (E83) X3 20d 2000 D N47D20 Diesel 177 2007 BOSCH EDC17 CP02 215 226 1156
Car Bmw X Series (E83) X3 30d 3000 D M57TUD30 Diesel 204 2005 BOSCH EDC16 C31 159 3
Car Bmw X Series (E83) X3 30sd 3000 D M57D30T2 Diesel 286 2006 BOSCH EDC16 CP35 164 65
Car Bmw X Series (E83) X3 sDrive18d 2000 D N47D20 Diesel 143 2009 BOSCH EDC17 C06 215 226 1156
Car Bmw X Series (E83) X3 xDrive18d 2000 D N47D20 Diesel 143 2009 BOSCH EDC17 C06 215 226 1156
Car Bmw X Series (E83) X3 xDrive20d 2000 D N47D20 Diesel 177 2008 BOSCH EDC17 CP02 215 226 1156
Car Bmw X Series (E83) X3 xDrive30d 3000 D M57TUD30 Diesel 218 2008 BOSCH EDC16 CP35 164 65
Car Bmw X Series (E83) X3 xDrive35d 3000 D M57D30T2 Diesel 286 2008 BOSCH EDC16 CP35 164 65
Car Bmw X Series (E84) X1 sDrive18i 2000 16v N46B20 Petrol 150 2010 BOSCH MEV1746 254 226 1171
Car Bmw X Series (E84) X1 xDrive25i 3000 24v N53B30U0 Petrol 218 2010 SIEMENS MSV80 202
Car Bmw X Series (E84) X1 xDrive28i 3000 24v N53B30 Petrol 258 2010 SIEMENS MSV80 202
Car Bmw X Series (E84) X1 sDrive18d 2000 D N47D20 Diesel 143 2009 BOSCH EDC17 C06 215 226 1156
Car Bmw X Series (E84) X1 sDrive20d 2000 D N47D20 Diesel 177 2009 BOSCH EDC17 CP02 215 226 1156
Car Bmw X Series (E84) X1 xDrive18d 2000 D N47D20 Diesel 143 2009 BOSCH EDC17 C06 215 226 1156
Car Bmw X Series (E84) X1 xDrive20d 2000 D N47D20 Diesel 177 2009 BOSCH EDC17 CP02 215 226 1156
Car Bmw X Series (E84) X1 xDrive23d 2000 D N47D20 Diesel 177 2009 BOSCH EDC17 CP02 215 226 1156
Car Bmw X Series (F25) X3 xDrive28i 3000 24v N52B30O0 Petrol 258 2010 SIEMENS MSV80 202
Car Bmw X Series (F25) X3 xDrive20d 2000 D N47D20 Diesel 184 2010 BOSCH EDC17 CP02 215 226 1156
Car Bmw Z Series (E36) Z3 1800 8v M43B18KAT Petrol 115 1996 BOSCH M5.2 250
Car Bmw Z Series (E36) Z3 1900 8v M43TUB19 Petrol 118 1998 BOSCH BMS46 249
Car Bmw Z Series (E36) Z3 1900 16v M44B19 Petrol 140 1995 BOSCH M5.2 250
Car Bmw Z Series (E36) Z3 2000 24v M52TUB20 Petrol 150 1999 SIEMENS MS42 60
Car Bmw Z Series (E36) Z3 2200 24v M54B22 Petrol 170 2000 SIEMENS MS45 181 18
Car Bmw Z Series (E36) Z3 2800 24V M52B28 Petrol 192 1997 SIEMENS MS41 145
Car Bmw Z Series (E36) Z3 2800 24V M52TUB28 Petrol 193 1998 SIEMENS MS42 60
Car Bmw Z Series (E36) Z3 3000 24v M54B30 Petrol 231 2000 SIEMENS MS45 181 18
Car Bmw Z Series (E85) Z4 2000 16V N46B20 Petrol 150 2005 BOSCH MEV946 216
Car Bmw Z Series (E85) Z4 2200 24V M54B22 Petrol 170 2005 SIEMENS MS45 181 18
Car Bmw Z Series (E85) Z4 2500 24V M54B25 Petrol 190 2003 SIEMENS MS45 181 18
Car Bmw Z Series (E85) Z4 2500 24V N52B25 Petrol 177 2006 SIEMENS MSV70 218 110
Car Bmw Z Series (E85) Z4 3000 24V M54B30 Petrol 231 2002 SIEMENS MS45 181 18
Car Bmw Z Series (E85) Z4 3000 24v N52B30O1 Petrol 265 2006 SIEMENS MSV70 218 110
Car Bmw Z Series (E89) Z4 sDrive23i 2500 24v N52B25 Petrol 204 2009 SIEMENS MSV80 202
Car Bmw Z Series (E89) Z4 sDrive30i 3000 24v N52B30 Petrol 258 2009 SIEMENS MSV80 202
Car Bmw Z Series (E89) Z4 sDrive35i 3000 TwinTurbo N54B30O0 Petrol 306 2009 SIEMENS MSD80 202
Car Bmw Z Series (E89) Z4 sDrive35is 3000 TwinTurbo N54B30OV Petrol 340 2010 SIEMENS MSD80 202
Car Brilliance Galena (BS6) 2000 16v 4G63 Petrol 122 2004 MITSUBISHI MH72XX 297
Car Brilliance Galena (BS6) 2400 16v 4G64 Petrol 129 2006 MITSUBISHI MH72XX 297
Car Brilliance Jinbei 2400 16v 4G64 Petrol 129 2007 MITSUBISHI MH72XX 297
Car Brilliance M1 (BS6) 2000 16v 4G63 Petrol 122 2004 MITSUBISHI MH72XX 297
Car Brilliance M1 (BS6) 2400 16v 4G64 Petrol 129 2006 MITSUBISHI MH72XX 297
Car Chevrolet (EU) Captiva 2000 16v VCDI RA 420 SOHC Diesel 127 2006 BOSCH EDC16 C39 95 74
Car Chevrolet (EU) Captiva 2000 16v VCDI RA 420 SOHC Diesel 150 2006 BOSCH EDC16 C39 95 74
Car Chevrolet (EU) Captiva 2200 16v VCDI Family Z Diesel 163 2010 DELPHI DCM 3.7 458
Car Chevrolet (EU) Captiva 2200 16v VCDI Family Z Diesel 184 2010 DELPHI DCM 3.7 458
Car Chevrolet (EU) Cruze 1800 16v Ecotec GM LUW Petrol 140 2011 SIEMENS SIMTEC 76 306 333
Car Chevrolet (EU) Cruze 2000 16v VCDI RA 420 SOHC Diesel 150 2009 BOSCH EDC16 C39 95 74
Car Chevrolet (EU) Epica 2000 16v VCDI RA 420 SOHC Diesel 150 2009 BOSCH EDC16 C39 95 74
Car Chevrolet (EU) Lacetti 2000 16v TDCI RA 420 SOHC Diesel 121 2007 BOSCH EDC16 C39 95 74
Car Chevrolet (EU) Orlando 1800 16v Ecotec GM LUW Petrol 140 2010 SIEMENS SIMTEC 76 306 333
Car Chevrolet (SA) Agile 1000 12v Petrol 60 2008 BOSCH ME7.6.2 115
Car Chevrolet (SA) Agile 1200 16v Petrol 80 2008 BOSCH ME7.6.2 115
Car Chevrolet (SA) Astra (B) 1400 16v X14XE Petrol 90 1998 DELCO MULTEC 26
Car Chevrolet (SA) Astra (B) 1800 8v C18NE Petrol 90 1998 BOSCH M1.5.5 20
Car Chevrolet (SA) Astra (B) 2000 16v C20SE Petrol 116 1998 BOSCH M1.5.5 20
Car Chevrolet (SA) Astra (C) 1200 16v X12XE Petrol 65 2004 BOSCH M1.5.5 20
Car Chevrolet (SA) Astra (C) 1200 16v Z12XE Petrol 75 2004 BOSCH ME1.5.5 21
Car Chevrolet (SA) Astra (C) 1400 16v Z14XE Petrol 90 2004 DELCO MULTEC 26
Car Chevrolet (SA) Astra (C) 1600 16v X16XEL Petrol 101 2004 DELCO MULTEC 26
Car Chevrolet (SA) Astra (C) 1600 8v Z16SE Petrol 84 2004 DELCO MULTEC 26
Car Chevrolet (SA) Astra (C) 2000 16v Turbo Z20LET Petrol 190 2004 BOSCH ME1.5.5 21
Car Chevrolet (SA) Astra (C) 1700 8v TD X17DTL Diesel 68 2004 BOSCH EDC15M 25
Car Chevrolet (SA) Astra (C) 1700 16v DTI Y17DT Diesel 75 2004 DELPHI DTI17 22
Car Chevrolet (SA) Astra (C) 2000 16v DI X20DTL Diesel 82 2004 BOSCH EDC15M 25
Car Chevrolet (SA) Astra (C) 2000 16v DTI Y20DTH Diesel 101 2004 BOSCH EDC15M 25
Car Chevrolet (SA) Captiva 2400 16v LE5 Petrol 170 2006 DELCO E37 466
Car Chevrolet (SA) Celta 1000 8v Z10XE Petrol 60 2000 BOSCH M1.5.5 20
Car Chevrolet (SA) Celta 1000 8v FlexFuel C10YEH Petrol 70 2002 DELCO MULTEC 26
Car Chevrolet (SA) Celta 1400 8v Z14XE Petrol 85 2003 DELCO MULTEC 26
Car Chevrolet (SA) Classic 1000 8v Z10XE Petrol 60 1998 BOSCH M1.5.5 20
Car Chevrolet (SA) Classic 1000 8v FlexFuel C10YEH Petrol 60 1998 DELCO MULTEC 26
Car Chevrolet (SA) Classic 1400 8v Z14XE Petrol 90 1998 DELCO MULTEC 26
Car Chevrolet (SA) Corsa (B) 1000 8v Z10XE Petrol 60 1998 BOSCH M1.5.5 20
Car Chevrolet (SA) Corsa (B) 1000 8v FlexFuel C10YEH Petrol 60 1998 DELCO MULTEC 26
Car Chevrolet (SA) Corsa (B) 1400 8v Z14XE Petrol 90 1998 DELCO MULTEC 26
Car Chevrolet (SA) Corsa (C) 1000 8v Z10XE Petrol 70 2002 BOSCH ME1.5.5 21
Car Chevrolet (SA) Corsa (C) 1000 8v FlexFuel X10YFL Petrol 77 2006 DELCO MULTEC 26
Car Chevrolet (SA) Corsa (C) 1400 8v FlexFuel Z14XE Petrol 104 2008 DELCO MULTEC 26
Car Chevrolet (SA) Cruze (J300) 1800 16v GM LUW Petrol 136 2009 SIEMENS SIMTEC 76 306 333
Car Chevrolet (SA) Cruze (J300) 2000 16v VCDI RA 420 SOHC Diesel 150 2009 BOSCH EDC16 C39 95 74
Car Chevrolet (SA) Epica 2000 16v VCDI RA 420 SOHC Diesel 150 2009 BOSCH EDC16 C39 95 74
Car Chevrolet (SA) Meriva 1600 16v Z16SE Petrol 87 2005 DELCO MULTEC 26
Car Chevrolet (SA) Meriva 1600 16v Z16XE Petrol 101 2005 DELCO MULTEC 26
Car Chevrolet (SA) Meriva 1800 8v FlexFuel X18XF Petrol 114 2002 DELCO MULTEC 26
Car Chevrolet (SA) Meriva 1800 16v Z18XE Petrol 125 2002 DELCO MULTEC 26
Car Chevrolet (SA) Meriva 1300 8v CTDI Z13DTJ Diesel 75 2010 MARELLI 6O203D 136 107
Car Chevrolet (SA) Meriva 1700 16v DTI Y17DT Diesel 75 2006 DELPHI DTI17 28
Car Chevrolet (SA) Montana 1700 16v DTI Y17DT Diesel 75 2004 DELPHI DTI17 28
Car Chevrolet (SA) Prisma 1000 8v FlexFuel X10YFL Petrol 77 2003 DELCO MULTEC 26
Car Chevrolet (SA) Prisma 1400 8v FlexFuel Z14XE Petrol 97 2007 DELCO MULTEC 26
Car Chevrolet (SA) Tornado 1700 8v TD X17DTL Diesel 68 2004 BOSCH EDC15M 25
Car Chevrolet (SA) Vectra (B) 1600 16v Y16XE Petrol 100 1998 DELCO MULTEC 26
Car Chevrolet (SA) Vectra (B) 1600 16v Z16XE Petrol 100 1998 DELCO MULTEC 26
Car Chevrolet (SA) Vectra (B) 2000 16v DI X20DTL Diesel 82 1998 BOSCH EDC15M 25
Car Chevrolet (SA) Vectra (B) 2000 16v DTI Y20DTH Diesel 101 1998 BOSCH EDC15M 25
Car Chevrolet (SA) Vectra (B) 2200 16v DTI Y22DTR Diesel 125 1998 BOSCH EDC15M 25
Car Chevrolet (SA) Vectra (C) 1600 16v Z16XE Petrol 100 2005 DELCO MULTEC 26
Car Chevrolet (SA) Vectra (C) 1900 8v CDTI Z19DT Diesel 120 2005 BOSCH EDC16 C9 68 17
Car Chevrolet (SA) Vectra (C) 1900 8v CDTI Z19DTL Diesel 100 2005 BOSCH EDC16 C9 68 17
Car Chevrolet (SA) Vectra (C) 1900 16v CDTI Z19DTH Diesel 150 2005 BOSCH EDC16 C39 106 74
Car Chevrolet (SA) Vectra (C) 1900 16v CDTI Z19DTH Diesel 150 2005 BOSCH EDC16 C9 68 17
Car Chevrolet (SA) Vectra (C) 2000 16v DTI Y20DTH Diesel 100 2005 BOSCH EDC15M 25
Car Chevrolet (SA) Vectra (C) 2200 16v DTI Y22DTR Diesel 125 2005 BOSCH EDC15M 25
Car Chevrolet (SA) Zafira (A) 1600 16v X16XEL Petrol 101 2001 DELCO MULTEC 26
Car Chevrolet (SA) Zafira (A) 1600 16v FlexFuel Z16YNG Petrol 97 2001 DELCO MULTEC 26
Car Chevrolet (SA) Zafira (A) 2000 16v Turbo OPC Z20LET Petrol 192 2001 BOSCH ME1.5.5 21
Car Chevrolet (SA) Zafira (A) 2000 16v Turbo OPC Z20LET Petrol 200 2002 BOSCH ME1.5.5 21
Car Chevrolet (SA) Zafira (B) 2000 16V Turbo Petrol 200 2006 BOSCH ME7.6.2 115
Car Chevrolet (SA) Zafira (B) 2000 16V Turbo OPC Petrol 240 2005 BOSCH ME7.6.2 115
Car Chevrolet (US) Cruze (J300) 1800 16v GM LUW Petrol 136 2011 SIEMENS SIMTEC 76 306 333
Car Chevrolet (US) Malibu (V) 2200 16V GM L61 Petrol 144 2004 BOSCH MED7.6.1 126 27
Car Chevrolet (US) Malibu (VI) 2200 16V GM L61 Petrol 144 2005 BOSCH MED7.6.1 126 27
Car Chevrolet (US) Silverado HD (GMT900) 6600 V8 D GM Duramax LML Diesel 365 2011 BOSCH EDC17 CP18 226 1394
Car Chevrolet (US) Sonic (T300) 1800 16v GM LUW Petrol 136 2011 SIEMENS SIMTEC 76 306 333
Car Chrysler Pt Cruiser 2400 V6 EDZ Petrol 143 2005 MITSUBISHI MH8XXX 267
Car Chrysler Pt Cruiser 2400 V6 EDZ Petrol 150 2000 MITSUBISHI MH8XXX 267
Car Chrysler Pt Cruiser 2200 16v CRD Diesel 150 2005 BOSCH EDC16 C2 14
Car Chrysler Pt Cruiser 2200 16v CRD EDJ Diesel 121 2002 BOSCH EDC15 C2 9
Car Chrysler Pt Cruiser GT 2400 16v Turbo Petrol 208 2003 SIEMENS SIM90T 473
Car Chrysler Sebring 2400 V6 EDZ Petrol 143 2001 MITSUBISHI MH8XXX 267
Car Chrysler Sebring 2400 V6 EDZ Petrol 152 2001 MITSUBISHI MH8XXX 267
Car Chrysler Sebring 3000 V6 Petrol 210 2002 MITSUBISHI MH8XXX 267
Car Chrysler Sebring (II) 2000 16v CRD ECD Diesel 140 2007 BOSCH EDC16 U31 96
Car Chrysler Voyager (IV) 2400 V6 EDZ Petrol 152 2000 MITSUBISHI MH8XXX 267
Car Chrysler Voyager (IV) 2500 CRD EDK Diesel 142 2000 BOSCH EDC15 C2 9
Car Chrysler Voyager (IV) 2800 CRD ENR Diesel 150 2004 BOSCH EDC15 C2 9
Car Chrysler Voyager (V) 2800 CRD Diesel 163 2008 BOSCH EDC16 CP31 78 77
Car Citroen Berlingo 1600 HDI 9HX (DV6ATED4) Diesel 90 2005 BOSCH EDC16 C34 58 60
Car Citroen Berlingo 2000 HDI RHY (DW10TD) Diesel 90 2000 BOSCH EDC15 C2 2
Car Citroen Berlingo 2000 HDI RHY (DW10TD) Diesel 90 2002 SIEMENS SID801 43 443
Car Citroen Berlingo (II) 1600 16v 5FS (EP6C) Petrol 120 2009 BOSCH MEV17.4.2 214 1196
Car Citroen Berlingo (II) 1600 16v NFR (TU5JP4B) Petrol 90 2008 BOSCH ME7.4.4 41 397
Car Citroen Berlingo (II) 1600 16v NFU (TU5JP4) Petrol 108 2008 BOSCH ME7.4.4 41 397
Car Citroen Berlingo (II) 1600 16v Vti 5FK (EP6CB) Petrol 120 2009 BOSCH MEV17.4.2 214 1196
Car Citroen Berlingo (II) 1600 16v Vti 5FK (EP6CB) Petrol 95 2010 BOSCH MEV17.4.2 214 1196
Car Citroen Berlingo (II) 1600 HDI 9HN (DV6ETED) Diesel 75 2008 BOSCH EDC17 C10 226 1198
Car Citroen Berlingo (II) 1600 HDI 9HP (DV6DTED) Diesel 110 2010 BOSCH EDC17 C10 226 1198
Car Citroen Berlingo (II) 1600 HDI 9HP (DV6DTED) Diesel 90 2010 BOSCH EDC17 C10 226 1198
Car Citroen Berlingo (II) 1600 HDI 9HT (DV6BTED4) Diesel 75 2008 BOSCH EDC16 C34 58 60
Car Citroen Berlingo (II) 1600 HDI 9HT (DV6BUTED4) Diesel 75 2008 BOSCH EDC16 C34 58 60
Car Citroen Berlingo (II) 1600 HDI 9HW (DV6ETED) Diesel 75 2008 BOSCH EDC16 C34 58 60
Car Citroen Berlingo (II) 1600 HDI 9HX (DV6ATED4) Diesel 90 2008 BOSCH EDC16 C34 58 60
Car Citroen Berlingo (II) 1600 HDI 9HZ (DV6TED4) Diesel 110 2008 BOSCH EDC16 C34 58 60
Car Citroen C1 1400 HDI 8HX (DV4D) Diesel 54 2005 SIEMENS SID805 43
Car Citroen C2 1100 8v HFX (TU1JP) Petrol 60 2003 MARELLI IAW 48P2 37
Car Citroen C2 1400 8v KFV (TU3JP) Petrol 75 2003 JOHNSON VALEO 118 122
Car Citroen C2 1400 16v KFU (ET3J4) Petrol 88 2006 MARELLI IAW 6LP 42 45
Car Citroen C2 1600 16v NFU (TU5JP4) Petrol 108 2003 BOSCH ME7.4.4 41 397
Car Citroen C2 1600 16v VTS NFS (TU5JP4S) Petrol 125 2005 BOSCH ME7.4.5 74 25
Car Citroen C2 1400 HDI 8HX (DV4TD) Diesel 68 2003 SIEMENS SID802 43
Car Citroen C2 1600 HDI 9HZ (DV6TED4) Diesel 110 2005 BOSCH EDC16 C34 58 60
Car Citroen C3 1100 8v HFX (TU1JP) Petrol 60 2002 MARELLI IAW 48P2 37
Car Citroen C3 1400 8v KFV (TU3JP) Petrol 73 2002 JOHNSON VALEO 118 122
Car Citroen C3 1400 16v KFU (ET3J4) Petrol 88 2003 MARELLI IAW 6LP 42 45
Car Citroen C3 1600 16v NFU (TU5JP4) Petrol 108 2002 BOSCH ME7.4.4 41 397
Car Citroen C3 1400 HDI 8HX (DV4TD) Diesel 68 2002 SIEMENS SID802 43
Car Citroen C3 1400 HDI 8HY (DV4TED4) Diesel 90 2002 DELPHI MPC 117 55
Car Citroen C3 1600 HDI 9HX (DV6ATED4) Diesel 90 2005 BOSCH EDC16 C34 58 60
Car Citroen C3 1600 HDI 9HZ (DV6TED4) Diesel 110 2005 BOSCH EDC16 C34 58 60
Car Citroen C3 (II) 1400 8v KFT (TU3A) Petrol 73 2009 SAGEM S2000 114
Car Citroen C3 (II) 1600 16v 5FS (EP6C) Petrol 120 2009 BOSCH MEV17.4.2 214 1196
Car Citroen C3 (II) 1400 HDI 8HZ (DV4TD) Diesel 68 2009 SIEMENS SID804 43
Car Citroen C3 (II) 1600 HDI 9HP (DV6DTED) Diesel 90 2009 BOSCH EDC17 C10 226 1198
Car Citroen C3 (II) 1600 HDI 9HR (DV6C) Diesel 110 2009 CONTINENTAL SID807 1320
Car Citroen C3 (II) 1600 HDI 9HX (DV6ATED4) Diesel 90 2009 BOSCH EDC16 C34 58 60
Car Citroen C3 Picasso 1600 16v 5FS (EP6C) Petrol 120 2009 BOSCH MEV17.4.2 214 1196
Car Citroen C3 Picasso 1600 HDI 9HP (DV6DTED) Diesel 92 2010 BOSCH EDC17 C10 226 1198
Car Citroen C3 Picasso 1600 HDI 9HR (DV6C) Diesel 110 2010 CONTINENTAL SID807 1320
Car Citroen C3 Picasso 1600 HDI 9HX (DV6ATED4) Diesel 90 2009 BOSCH EDC16 C34 58 60
Car Citroen C3 Picasso 1600 HDI 9HZ (DV6TED4) Diesel 110 2009 BOSCH EDC16 C34 58 60
Car Citroen C3 Pluriel 1400 8v KFV (TU3JP) Petrol 73 2002 JOHNSON VALEO 118 122
Car Citroen C3 Pluriel 1600 16v NFU (TU5JP4) Petrol 108 2002 BOSCH ME7.4.4 41 397
Car Citroen C3 Pluriel 1400 HDI 8HX (DV4TD) Diesel 68 2004 SIEMENS SID804 43
Car Citroen C4 1400 16v KFU (ET3J4) Petrol 88 2004 MARELLI IAW 6LP 42 45
Car Citroen C4 1600 16v NFU (TU5JP4) Petrol 108 2004 BOSCH ME7.4.4 41 397
Car Citroen C4 1600 16v THP 5FT (EP6DT) Petrol 140 2008 BOSCH MED17.4.2 214 1196
Car Citroen C4 1600 16v THP 5FX (EP6DT) Petrol 150 2008 BOSCH MED17.4.2 214 1196
Car Citroen C4 1600 16v VTI 5FW (EP6) Petrol 120 2008 BOSCH MEV17.4.2 214 1196
Car Citroen C4 2000 16v RFJ (EW10A) Petrol 140 2004 MARELLI IAW 6LP 42 45
Car Citroen C4 2000 16v RFK (EW10J4S) Petrol 151 2004 MARELLI IAW 6KPB 247 91