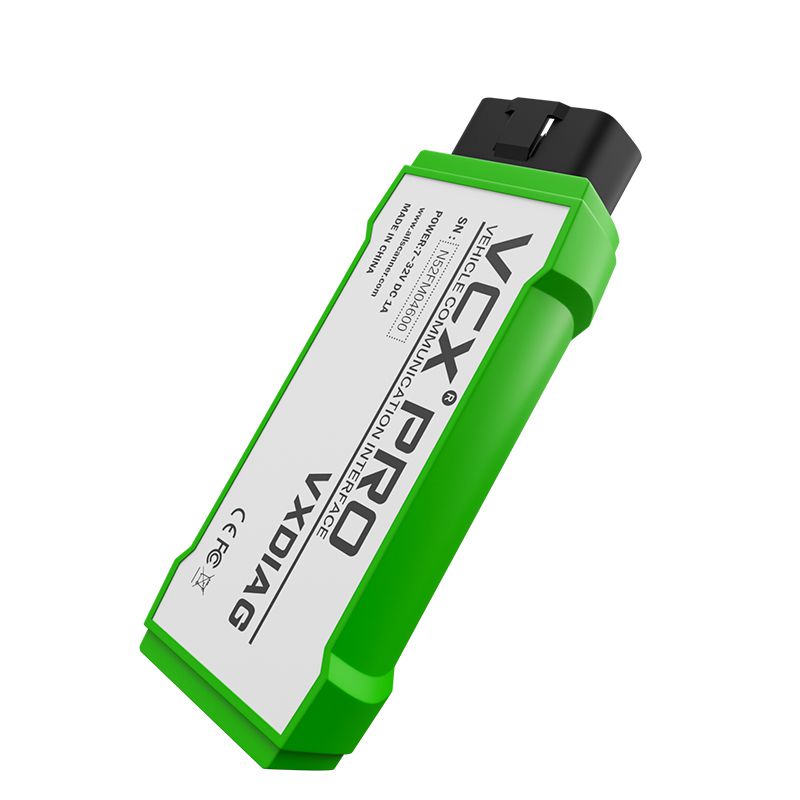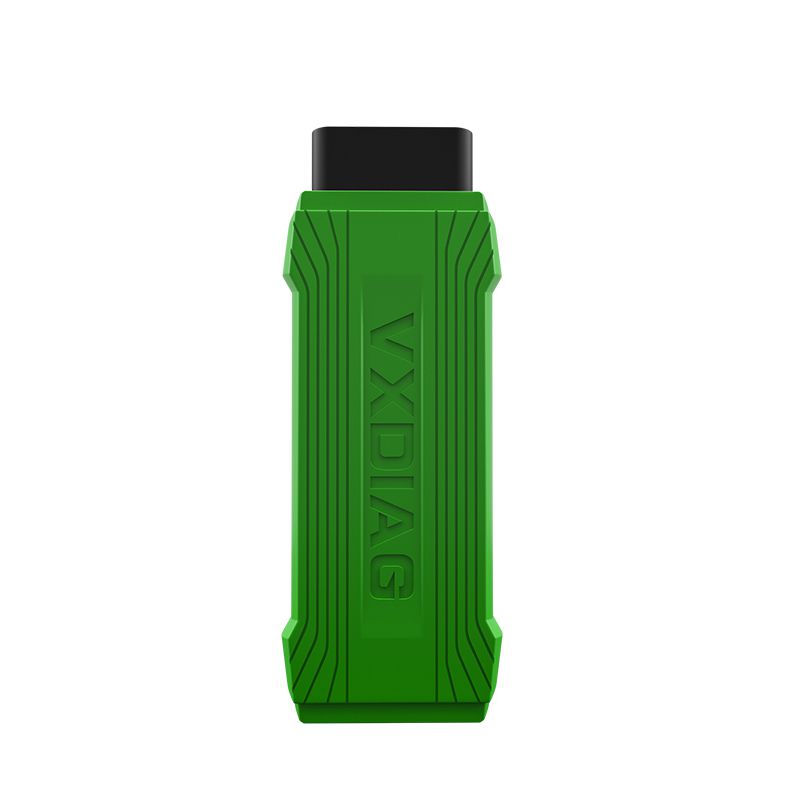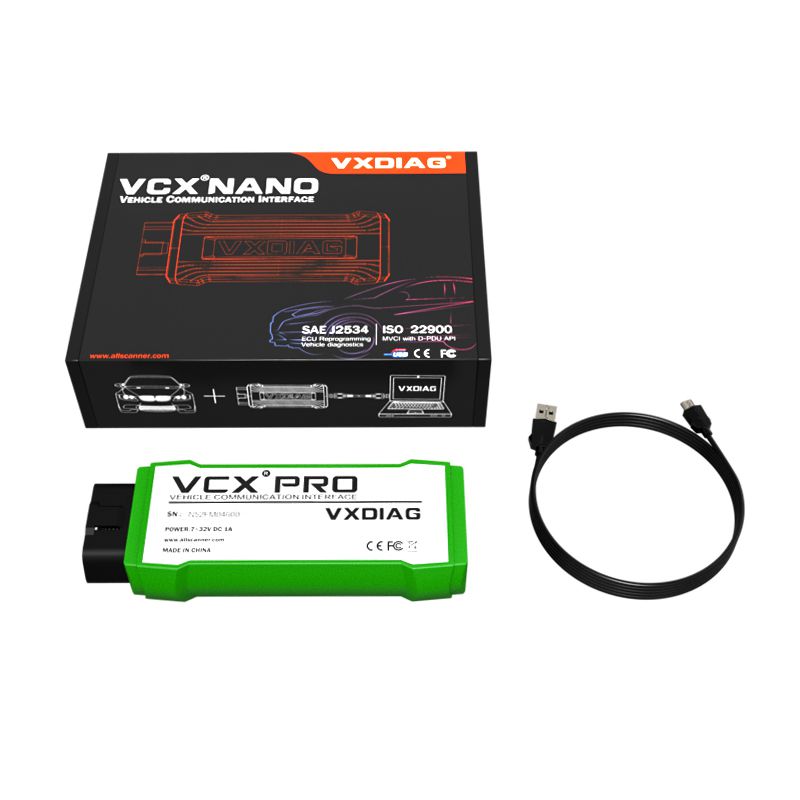 VXDIAG NANO PRO OBD2 Professional Car Diagnostic Tools Work For VAG Code Read/key Programmer ECU Programmer For Saab For Ford
1. It is the only one VXDIAG VCX Nano which can add other software on one machine,You can pay to add other car models from GM/FORD/MAZDA/VW/HONDA/VOLVO/TOYOTA/JLR
2.Supported Multi languages
3.Computer OS:WIN7/WIN8/WIN10
Price:

US$355.00

/

piece
Discount Price:
Option:
Shipping:

Express Shipping Service


Estimated delivery time:

3-15

working days.

See details ?

Returns:

Return for refund within 30 days, buyer pays return shipping.

Read details ?

Support: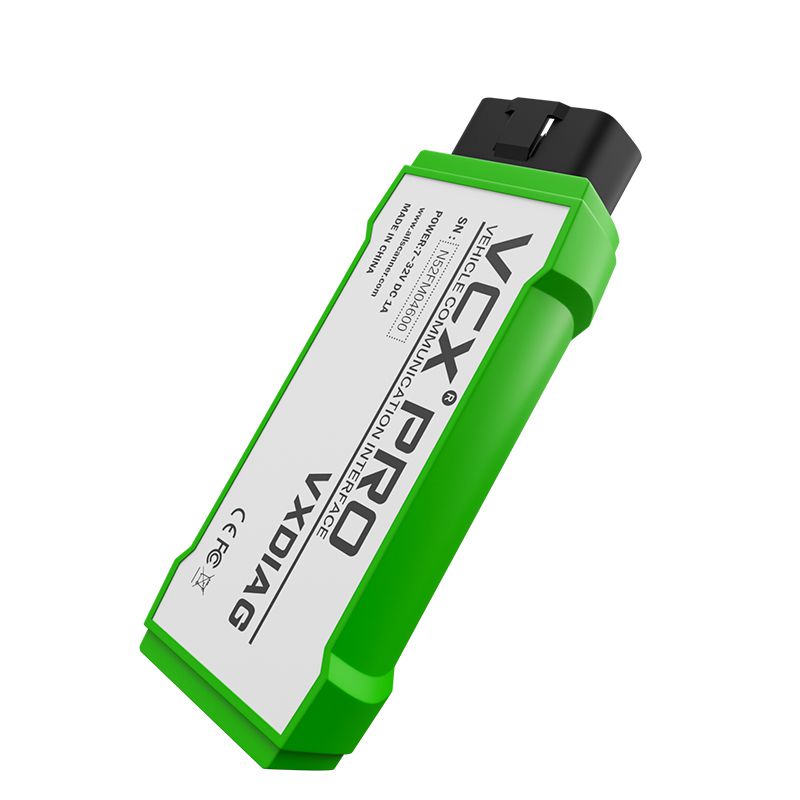 Related Accessories/Similar Items
Product Details

Product's Reviews (18)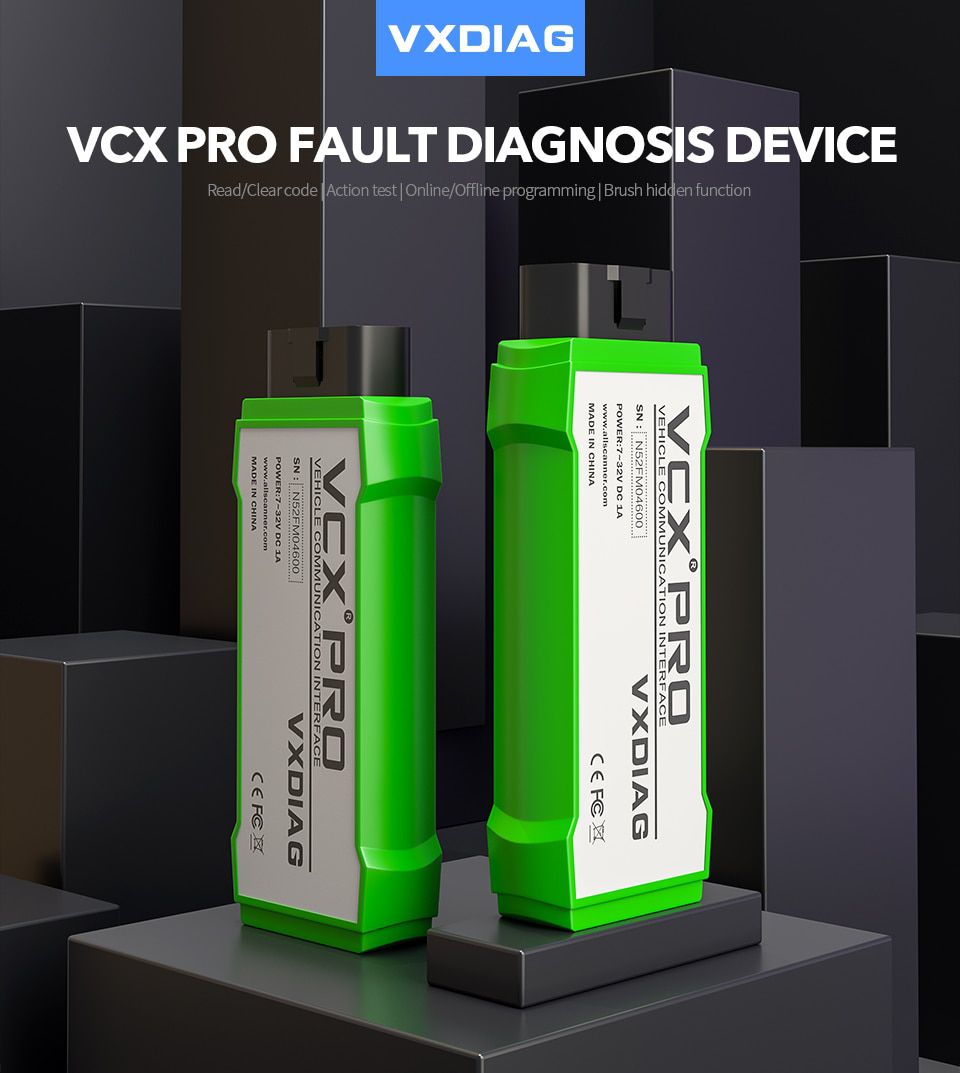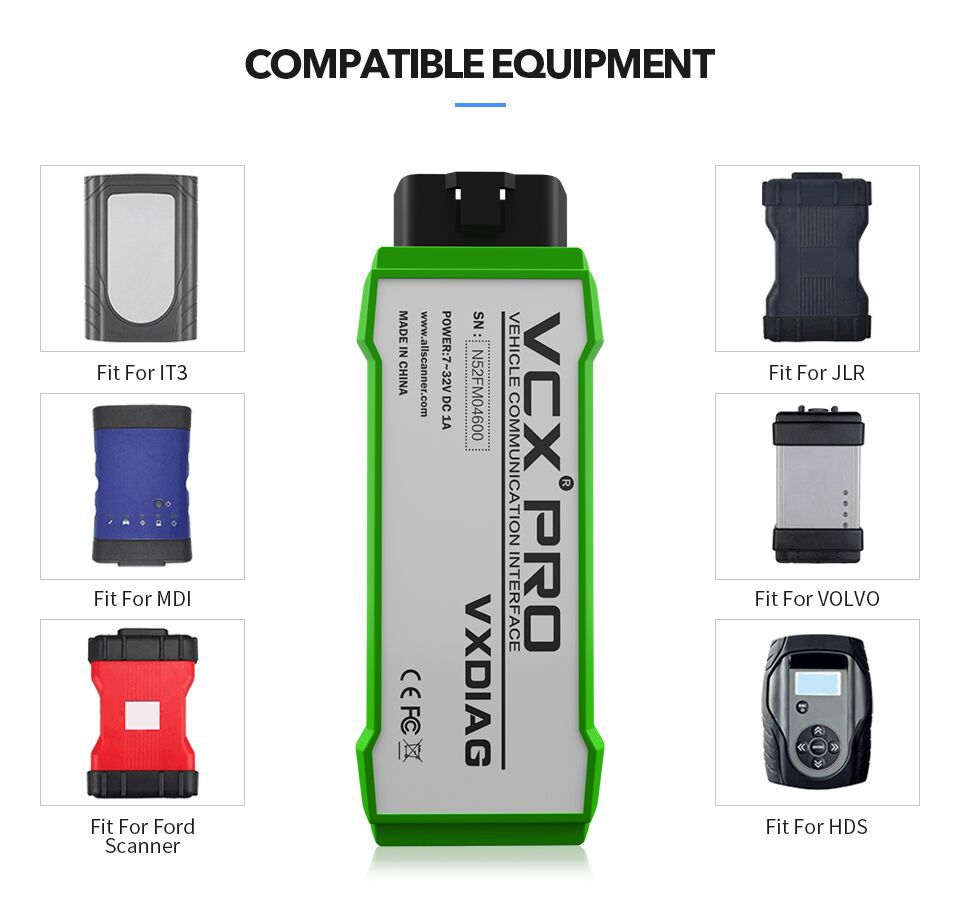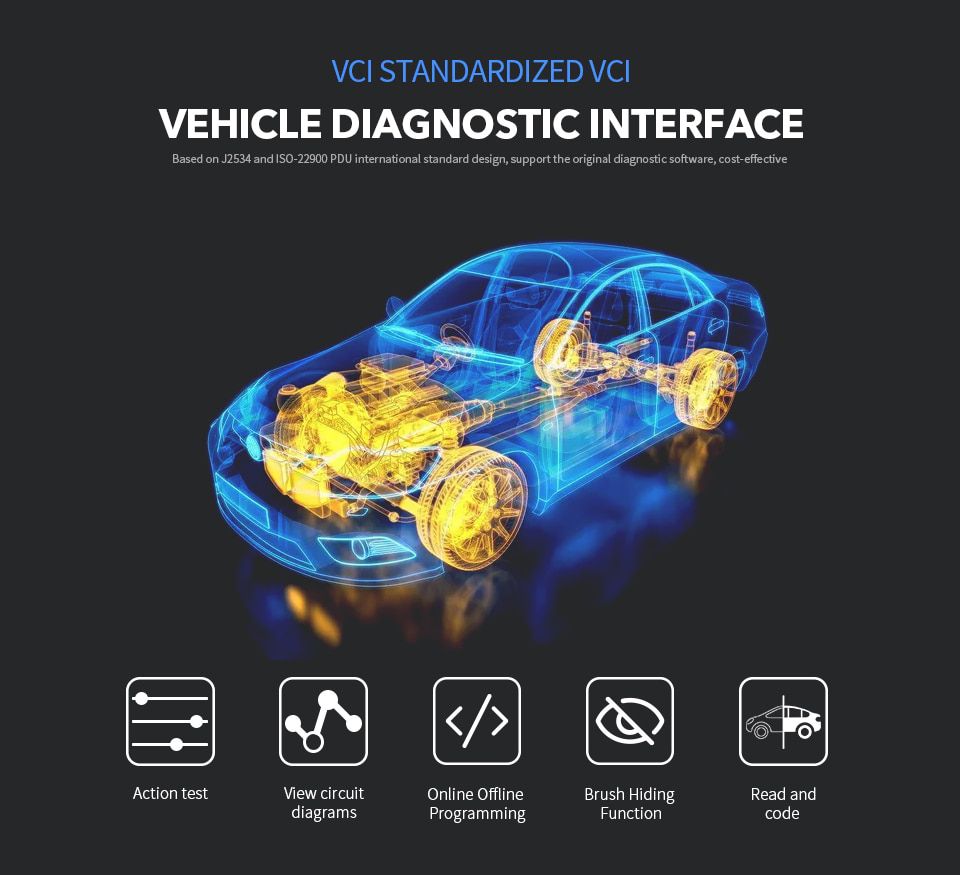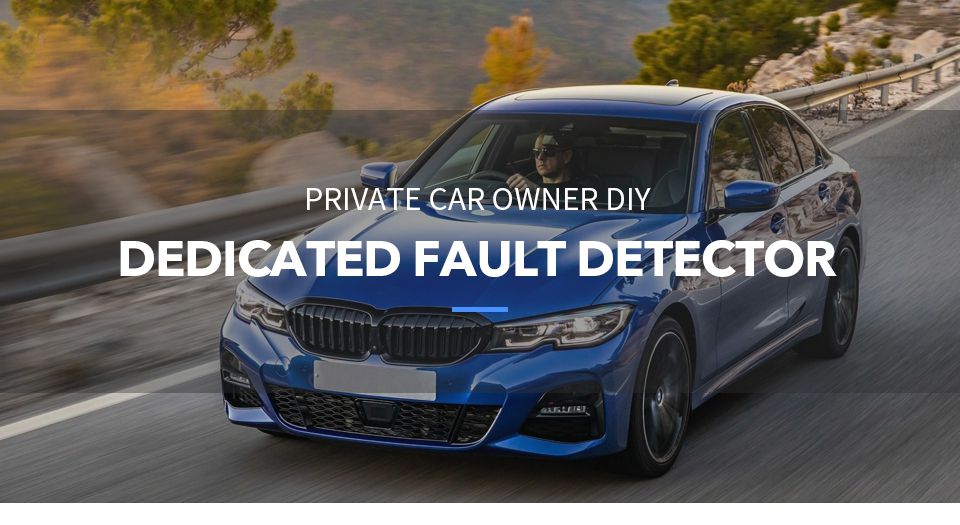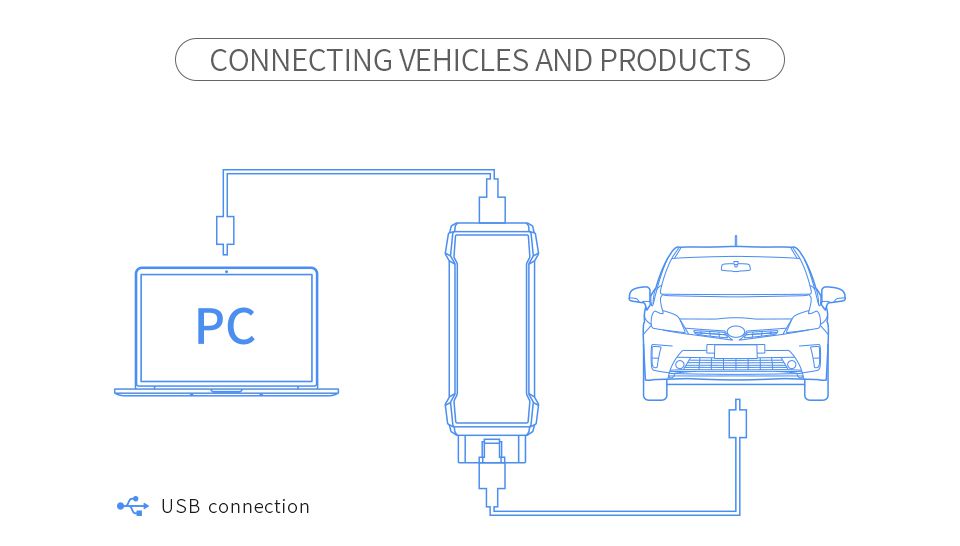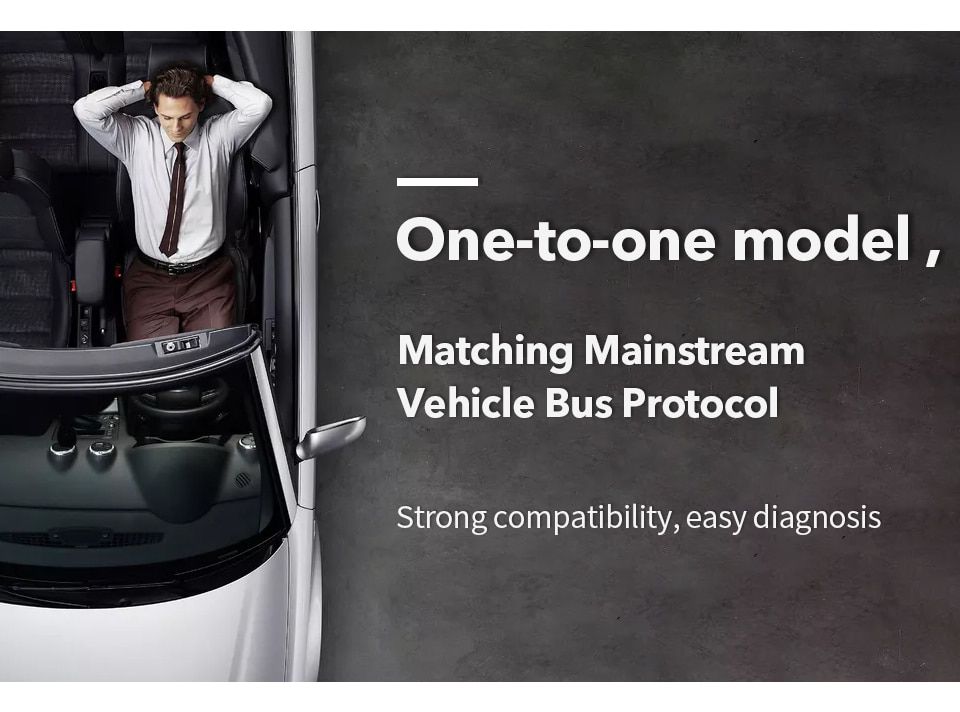 Note:VCX Nano Pro,You Can Choose 3 Software For Free,If you need Other License,Please contact us
Top 4 Reasons to get VCX NANO PRO :
1. It is the only one
VXDIAG
VCX Nano which can add other software on one machine
2. The License fees for car model:
Fit For Toyota :55USD
Fit For VW :45USD
Fit For JLR: 65USD
Fit For Volvo: 60USD
Fit For GM: 75USD
Fit For Honda:110US
3.System: XP/WIN7/WIN8/WIN10

User Notice: Close Antivirus software when install the software.

VXDIAG VCX NANO PRO Functions:
1. Programming & Installation of new ECUs (
PCM
,
ABS
, Instrument Cluster, Air Bag, Fuel Pumps, etc.)
2. Live Data-stream with Recording & Playback Functions for Main ECUs
3. Read & Clear Diagnostic Trouble Codes (DTCs)
4. Set, Adjust or Remove Speed Governors
5. Automatic vehicle recognition
6. New Software Re-flash for Existing ECUs
7. All Other Dealer Functions
8. Steering Angle Resets
9. Guided Fault Finding
10. Program New Keys
11. DPF Regeneration
12. Brake Bleeding
13. Injector Coding
VXDIAG VCX NANO PRO--For GM
Version:2019
Compatible Software:
Support PC-based diagnostics with rollout of the Global Diagnostic System GDS & GDS2
Support G-M TIS2WEB online Service Programming System (SPS) with your own G-M account.
Support Tech2Win application to offering a larger screen with all of the Tech 2 tool functionality
Global Diagnostic System (GDS & GDS2)
New Diagnostic Application Software required for
GM
Global Architecture (Global A) Vehicles.
GDS & GDS2 is software which runs on a specific PC. Updates received via TIS2Web.
Service Programming System (SPS):
You need have your own G-M account if you want to do online programming. Passthrough programming on G-M past model and Global A vehicles
Increase reprogramming speed 20-70% and get ready to service new models For pass-through programming of electronic control units on
all vehicles built since 1996 and future model releases. The VCX Nano KIT is between 20% and 70% faster than Tech 2.For example,
on a new Tahoe hybrid with 7 ECUS, it would normally take 2 full hours to reprogram. But, with VCX Nano the process is completed in just 45 minutes. That's a 64% difference and means you could service 10vehicles rather than 4in an 8-hour day! The potential to increase revenues is dramatic.
Tech2Win Function:
Tech2Win, an application version of the Tech 2 and CANdi (Control Area Network diagnostic interface) moduleTech2Win can
be used during a vehicle road test, offering a larger screen with all of the Tech 2 tool functionality.
The Tech2Win application offers all of the features and functions of the Tech 2 for Opel, For Saab etc.
Support all models of Cherolet,
Buick
and Cadillac, multi-languages selection, support OEM softwares of for gm gds2 and tech2win, run gds2 on Vmware. Support online diagnostic and programming as OEM tool.
VXDIAG VCX NANO PRO--For FORD&For MAZDA
FORD Version:V112
Mazda Version:V1112
Can diagnose cars till 2018, it support online programming
Functions tested successfully:
Record and play back live data for
ABS
, PCM…tested ok
Program and Install new ECUs (PCM,
ABS
)…tested ok
Read and Clear DTCs…tested ok
Program New Keys for Mazda 6…tested ok
Set, adjust or remove speed governors…tested ok
DPF Regeneration…tested ok
Automatic vehicle recognition…tested ok
All other dealer functions…tested ok
Reset steering angle…tested ok
Find guided fault…tested ok
Injector Coding…tested ok
VXDIAG VCX NANO PRO--Fit For VW
Version:5.03
Software Features:
Providing drivers consistent with international standard SAE-J2534 / SAE-
J2534
-1;
VCX is a standard Passthru programming tool, which can do online ECU programming;
VCX Interface Key Features:
1. Fully compatible with SAE
J2534
;
2. Especially for cars, and all vehicles protocols are compatible with dual Cell processors;
3. Design adapters and cables with self-determination;
4. Fits CE and FCC hardware;
5. Fireware can be updated;
Support protocols as below:
1.K line (ISO9141-2)
2.High-speed CAN (ISO 11898-2)
3.Low-speed CAN (ISO 11898-3)
4.J1850 (SAE J1850)
5.UDS
6.PWM


VXDIAG VCX NANO PRO--For Volvo
1. Software Version: 2014D
2. Language: Italiano, English, French, Portuguese, Swedish, Japanese, Korean, Dutch, Russian, Turkish, Thai, Chinese
3. Function:
1) Administration - General information, design and function
2 ) Standard components, service materials and consumables. General information (among other things, control modules,
SRS
, general safety)
3 ) service and maintenance
4 ) Engine with mounting and equipment
5 ) Electrical system
6 ) Power transmission
7 ) Brakes
8 ) Suspension and steering
9 ) Springs, shock absorbers and wheels
10 ) Body and interior - among other things, diagnostics, design and function, repair and spare part information
11 ) Other - special vehicles, e.g., ambulances, police cars. Components that deviate from standard.
Attention:
1) Toyota special scanner, do not support other vehicles, such as honda and so on.
2) Please use our hardware with our software. DO NOT change them or update by yourself!
VXDIAG VCX NANO PRO--For Toyota
Software Version: V14
1. Support original for Toyota TIS Techstream software : V13.00.022
2. OS support both WINDOWS XP and Windows 7.
3. Software support multi-languages: Chinese, English, French, Italian, Spanish, German, ect.
4. Compatible with varieties protocols. can be very easy to connect various automotive bus to a PC
5. Small size, easy to carry and convenient for use.
VCX Software Features:
Providing drivers consistent with international standard SAE-J2534 / SAE-
J2534
-1;
VCX is a standard Passthru programming tool, which can do online ECU programming;
VXDIAG VCX NANO PRO--For JLR

Version:V153
1. Replacement of OEM tool of SPX
VCM
and i-VIEW
2. Support all protocols of For Land rover and For
Jaguar
3. Language:English/Japanese/Portuguese/Romanian/Korean/Dutch/Polish/Turkish/Spanish/French/Italian/Croatian/Danish/German/Swedish/Finnish/Slovenian
/Czech/Russian/Greek/Chinese
4. Supported Car Models: Diesel and gasoline cars
5. Update by CD, without firmware locked
6.
WIFI
Connection support.
Vehicle List:
Support 2005 to 2014 year vehicles of Jag-uar and La-nd Ro-ver
Support L316, L319, L320, L322, L359, L405,L494, L550, L538 La-nd Ro-ver Vehicle Lines
Support X100, X150, X152, X202, X250, X350, X351, X400 Ja-guar Vehicle Lines
For JLR Features:
1. Data Lists
2. Active Tests
3. Monitor
4. Utility tests
5. Reprogramming
6. Diagnostics Trouble Codes
VXDIAG VCX NANO PRO--For Honda

Version:HDS V3.101.019
Function:
1. Functions Supported by For Honda/for
Acura
Protocols
Reading and decoding fault codes from control blocks memory
Deleting fault codes
Displays system current parameters in digital form
Combined displaying of data
Management of executive devices
Logs keeping - writing and keeping of digital parameters in memory
Special functions - changing of permissible settings of blocks, programming etc.
2. Functions Supported by
OBD-II
Protocols
Mode $01 - Displays system current parameters in digital form (up to 8 parameters at once)
Mode $02 - Displays parameters of freeze frame
Mode $03 - Reading and decoding of fault codes from control block? memory
Mode $04 - Deleting of fault codes (memory clearing)
Mode $05 - Displays results of oxygen sensors
Mode $06 - Displays results of changeably controlled systems and components
Mode $07 - Displays results of constantly controlled systems and components
Mode $08 - Management of executive devices
Mode $09 - Displays car identification info

1PC X VCX NANO PRO

1PC X Cables

1PC X Used 32GB USB Disk